Eddie Gordon runs over Dhiego Lima by TKO in the first round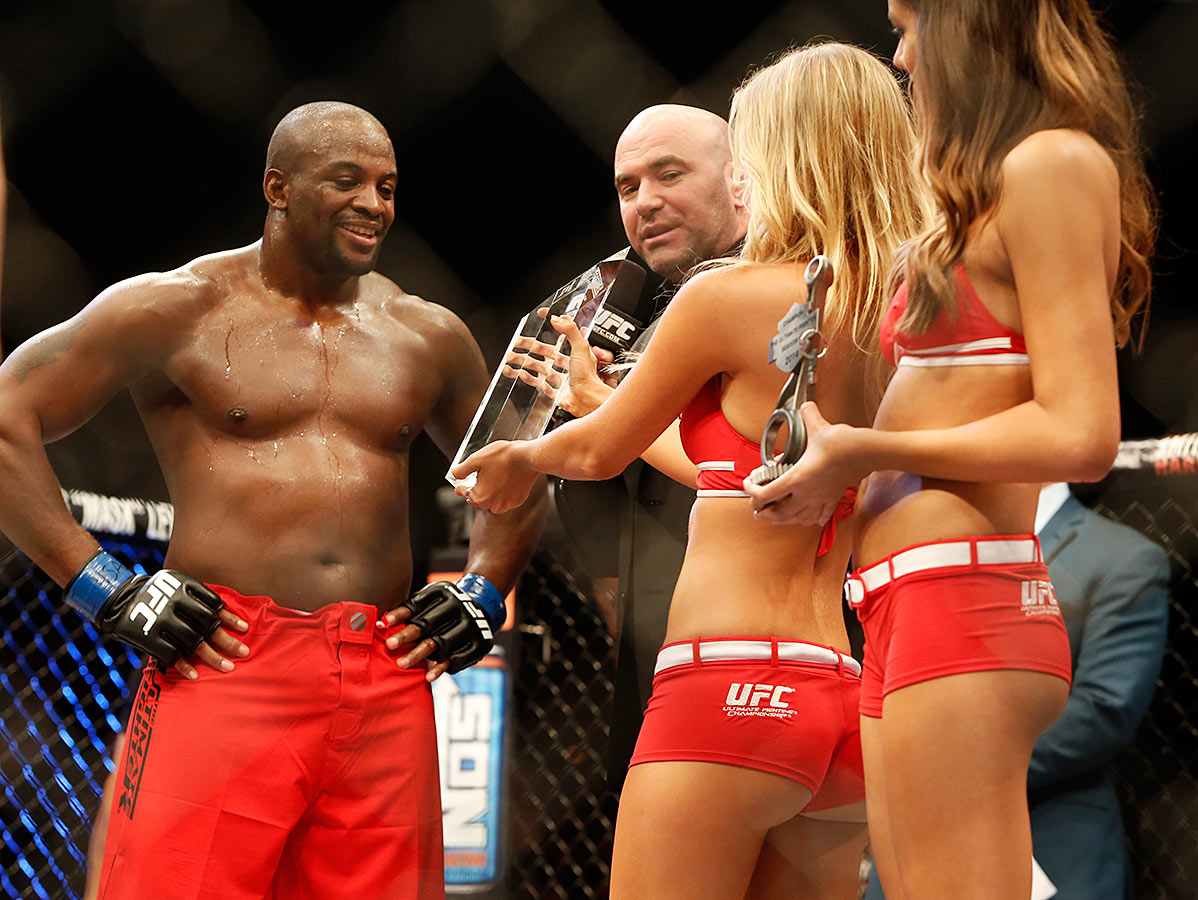 It's been nine months since Eddie 'Truck' Gordon competed on The Ultimate Fighter, but in that time off he's been working and improving alongside his good friend, middleweight champion Chris Weidman, and the training certainly paid off.
Gordon (7-1) came out aggressive while facing former Team Edgar teammate Dhiego Lima, throwing huge heavy punches from the moment the referee said go. It was clear from the start of the bout that Gordon had a massive size and power advantage and he wasted no time exploiting those assets, stalking Lima across the cage until he got him pinned and opened up his offense.
A quick inside punch hurt Lima and it was all downhill from there as Gordon started throwing huge overhand punches, putting his weight into each and every strike. Lima tried desperately to pull guard or do anything defensively to survive the barrage, but Gordon didn't slow down until he fell limp on the canvas.
The referee swooped in and stopped the fight at 1:11 in the first round.
This season of The Ultimate Fighter certainly took some hard knocks from UFC president Dana White in regards to the performances from the competitors in the house, but Gordon wasted no time proving he belongs in the UFC with a dominant performance to out duel Lima and claim the middleweight title for season 19.
With teammates like Weidman and the same coaches as the best middleweight in the sport by his side, Gordon enters the UFC on his first day with a great team behind him and all the potential in the world to make a real impact in the 185-pound division.