Cote and Noke agree there are no quitters on these teams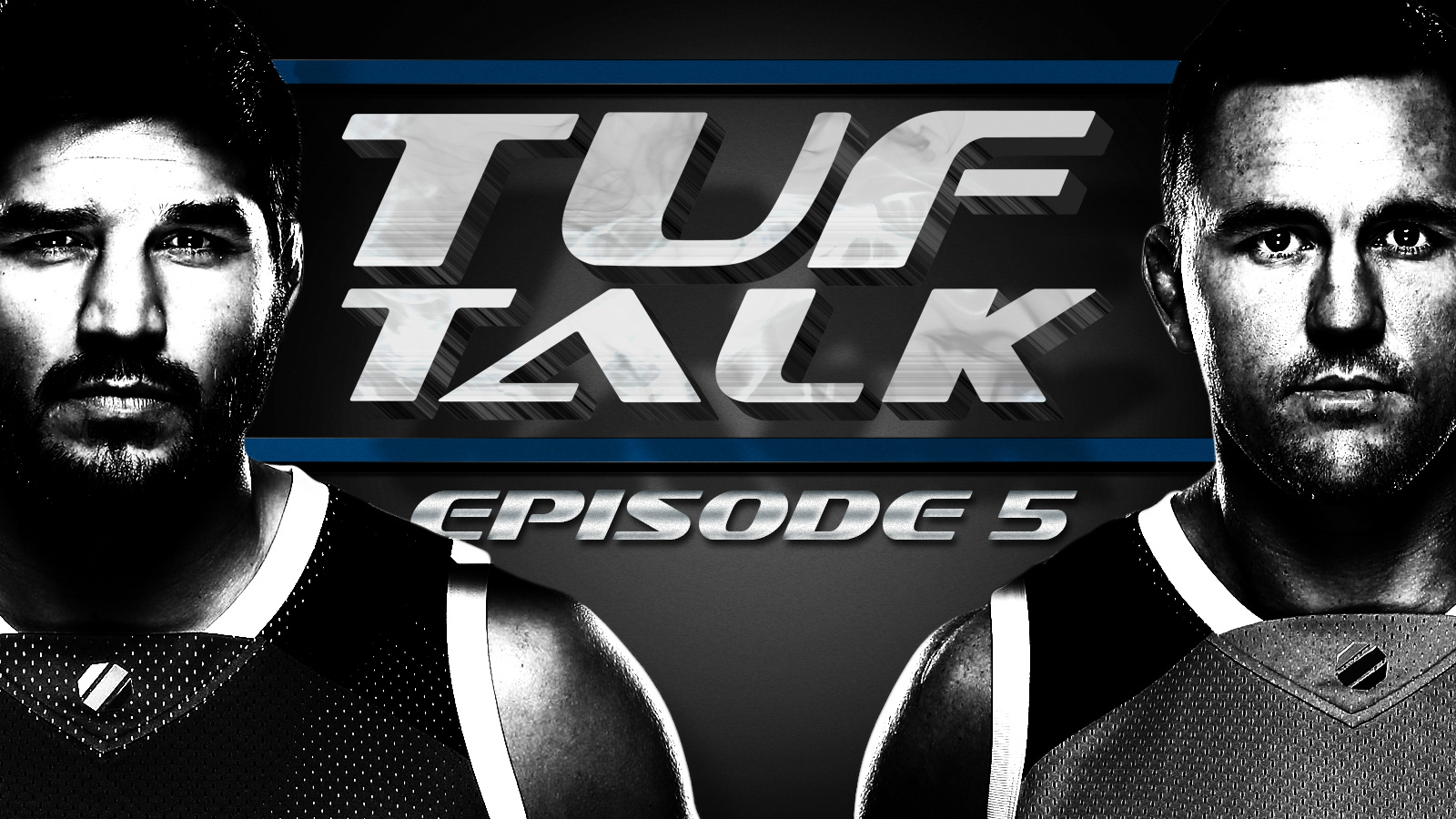 Coach Kyle Noke is a very happy man right now after his team picked up a second win in a row this week following Richard Walsh's victory over Matthew Desroches on the latest episode of The Ultimate Fighter Nations.
You might not know it looking at Noke, who admits he's one of the most even tempered people you'd ever met and it's awfully hard to spark a reaction, whether good or bad. He will definitely take the momentum after his team dropped their first few fights, and now he's riding the wave of back-to-back wins as he picks the next fight pitting Dan Kelly against Sheldon Westcott.
Actually, as Noke explains on the latest episode of TUF Talk, Kelly didn't give him or the coaches much choice in the matter. He was going to fight next or things were going to get ugly.
So Noke decided to comply and give him the fight he wanted, while Cote had to deal with the reaction of one of the fighters on his team that's definitely not at 100-percent health getting selected next.
It was the worst case scenario for Cote, who not only didn't get the fight pick after Desroches lost the decision to Walsh, but his hope was to sit Westcott out until the final fight of the preliminary round to give his injury maximum time to heal. Instead he now has to put Westcott in against a four-time Olympian and one of the strongest members of Team Australia.
Even Cote had to compliment Kelly, however, as you'll hear in his latest interview with TUF Talk. The Canadian coach raves about the Olympian's amazing past in Judo and even gives us a little inside into his mangled feet from all the competitions he's done over the years. His never die attitude matched that of the Canadians, who were all chomping at the bit to get a fight inside the Octagon. As Cote says, at this point in the history of The Ultimate Fighter, there are no excuses for not being ready, not making weight or not wanting to fight.
Listen to what both Cote and Noke had to say about the most recent fight on the show as well as previewing the next bout pitting Dan Kelly against Sheldon Westcott.