5 Reasons to Watch The Ultimate Fighter Finale: Edgar vs. Penn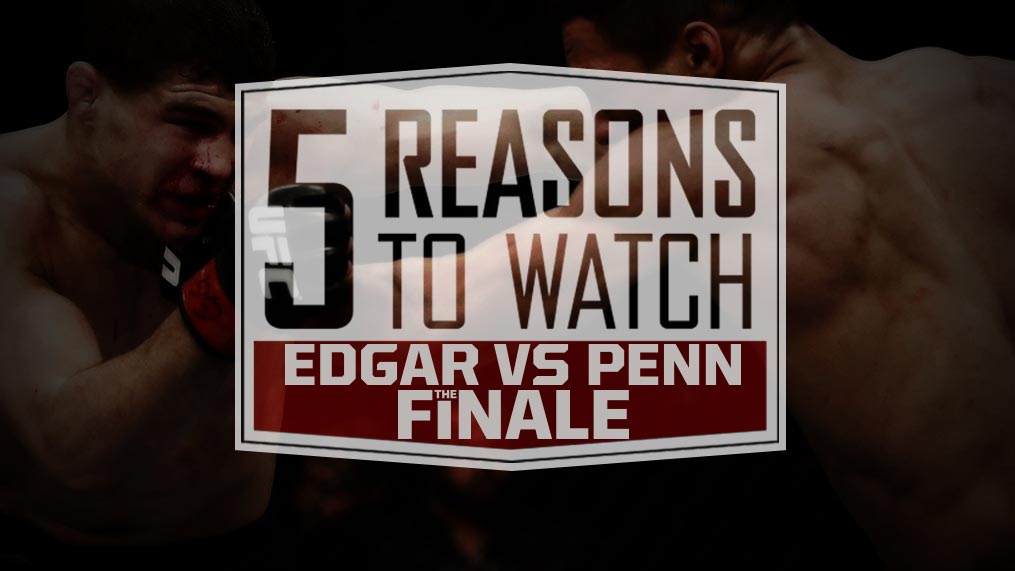 Frankie Edgar will look to go 3-0 against future UFC Hall of Famer B.J. Penn this weekend at the TUF 19 finale airing live on FOX Sports 1 with two new winners from The Ultimate Fighter also being crowned.
Edgar and Penn coached against one another during the season, although when it was all said and done, the New Jersey native stood tall with four fighters from his team making it to the finale with a clean sweep in the competition. Can Penn avenge his team while also beating Edgar for the first time?
With all the action going down on Sunday night, we're here to give you five good reasons to tune into The Ultimate Fighter 19 Finale.
Frankie Edgar gunning for No. 1 contender's match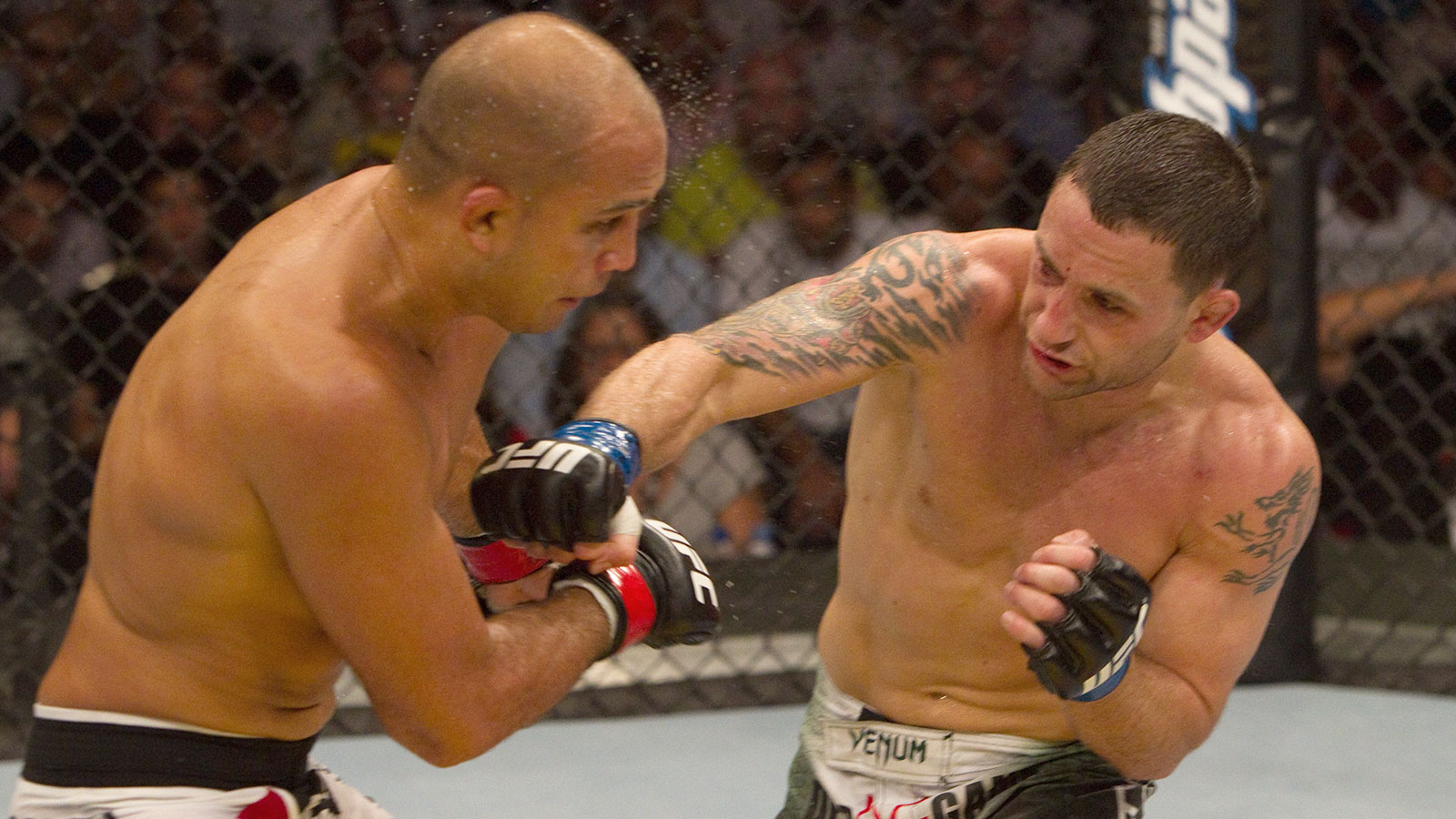 The day Frankie Edgar arrived in the UFC featherweight division, he was already competing for the title against champion Jose Aldo. He also managed to push the long reigning title holder to the brink and nearly walked out with the belt. Now as Edgar approaches his third fight with B.J. Penn, is there a chance he'll contend for the title again very soon?
The featherweight division currently stands with Aldo as champion, but he's injured and there's no word on his return date. Chad Mendes is the undisputed top contender, but it seemed as if Cub Swanson was next in line before Aldo was forced back to the sidelines with an injury.
That means if Edgar can go out and beat Penn convincingly on Sunday night, there's a good shot he could be facing someone like Swanson with a title shot on the line in his next fight. First things first, Edgar has to dispatch of Edgar.
Legends never die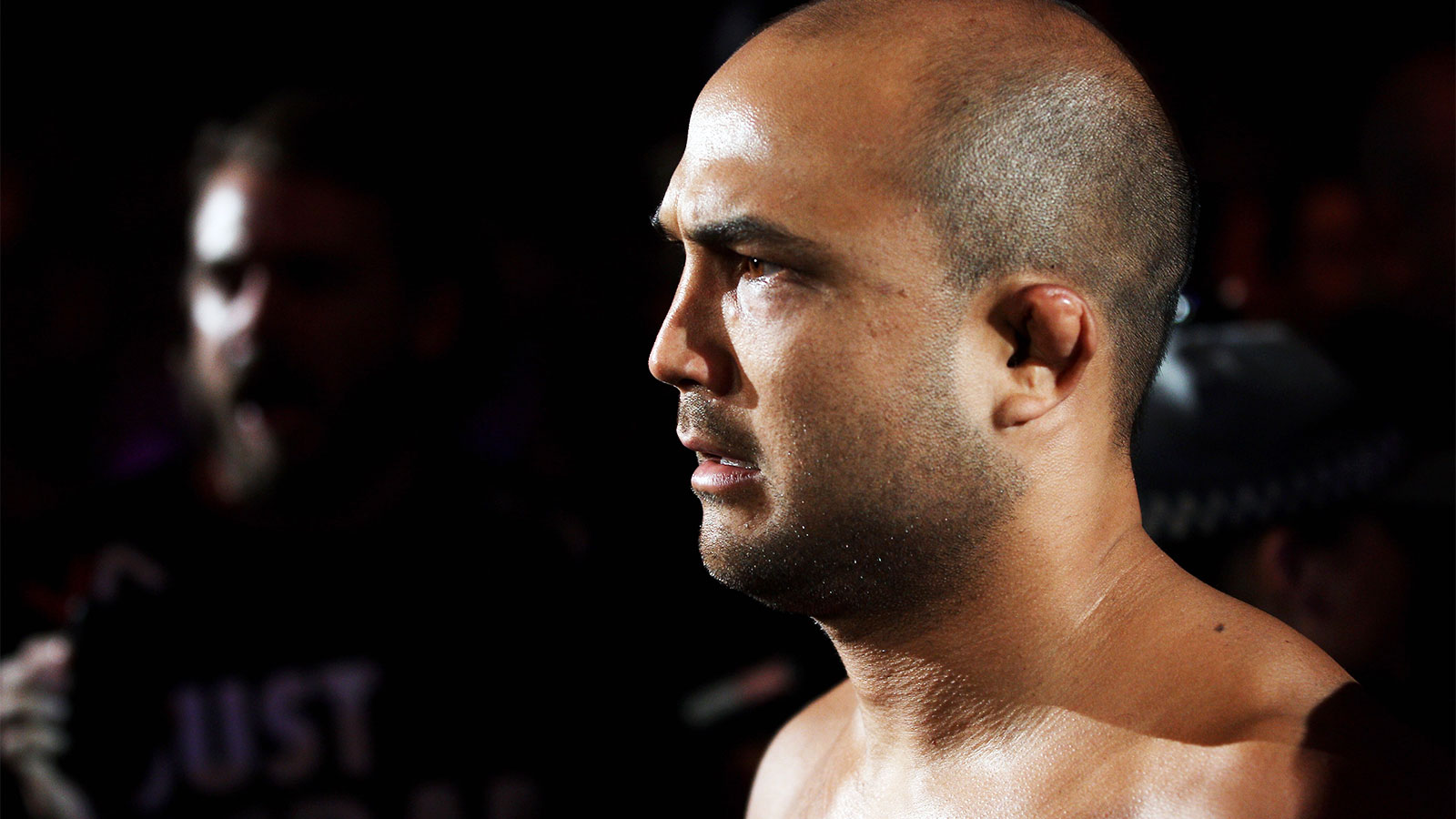 In the realm of icons in UFC history, B.J. Penn stands near the top of the list. He's already a two weight class champion, holding belts in both the welterweight and the lightweight division. Penn is a finishing machine with serious power in both hands, a crippling lead jab, and some of the best jiu-jitsu the UFC has ever seen.
This fight will mark first time ever, he will drop down to featherweight to try and avenge two previous losses to Edgar inside the Octagon.
Now there's no doubt Penn lost a lopsided to Edgar the last time they fought at UFC 118, but in their previous bout the two lightweights battled it out in a hard fought, five round war. When it was over, Edgar got his hand raised but the fight was painfully close and not an easy call to make.
Penn knows that with a win, he may very well be just a fight or two away from fighting for a third title in his historic career in the UFC. A loss would mean three defeats at the hands of Frankie Edgar, and a tough decision to make on whether or not he should return to the cage or say enough is enough and walk away from the sport for good.
Team Edgar light heavyweights throw down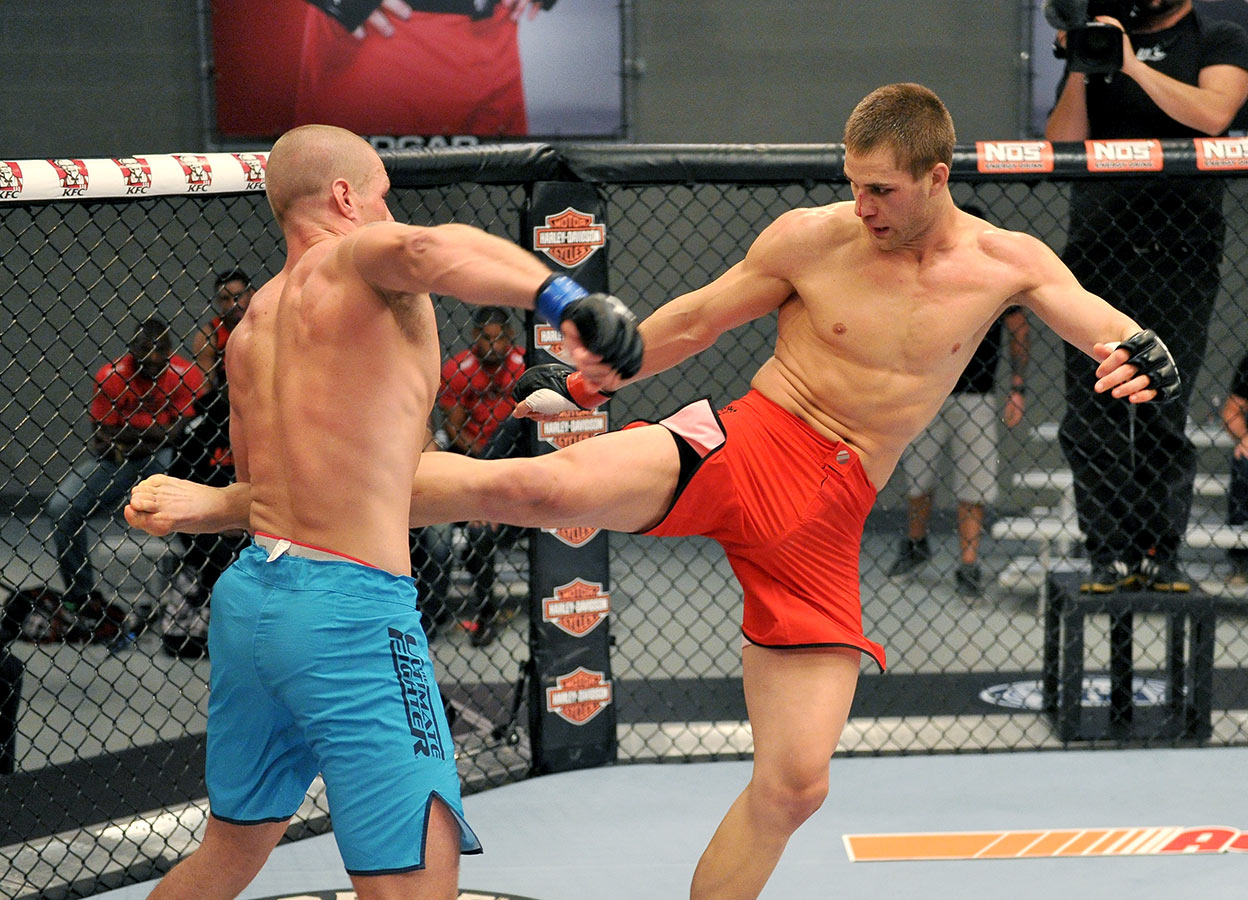 An intriguing matchup will take place between the two finalists from The Ultimate Fighter season 19 in the light heavyweight division as 6'5" striker Matt Van Buren takes on former college wrestler Corey Anderson.
The two fighters trained together on a daily basis for six weeks while on the show, and now they will face off with only one of them walking out as the new Ultimate Fighter champion.
Van Buren showed in his last fight against Dan Spohn that he packs a serious punch and has an incredible chin to boot. He throws a great jab and straight punch and thanks to his height, he will have a sizable reach advantage in this fight. Van Buren isn't afraid to get into a slugfest and if he can draw Anderson into his type of fight, this could be another knockout win to add to his resume.
It may not matter much, however, if he spends the whole fight on his back because Corey Anderson is a high level wrestler with powerful takedowns and solid ground control. Since the show was over, Anderson also moved his camp to New Jersey where he worked with his coach Frankie Edgar to get ready for Van Buren. Anderson got his start in MMA thanks to former Olympian Ben Askren, who recognized something in the up and comer right away and told him MMA would be in his future. Now less than two years later, he's competing for the Ultimate Fighter title.
It's striker vs. grappler and only one will walk out the winner of TUF 19
Power vs. speed in the middleweight finale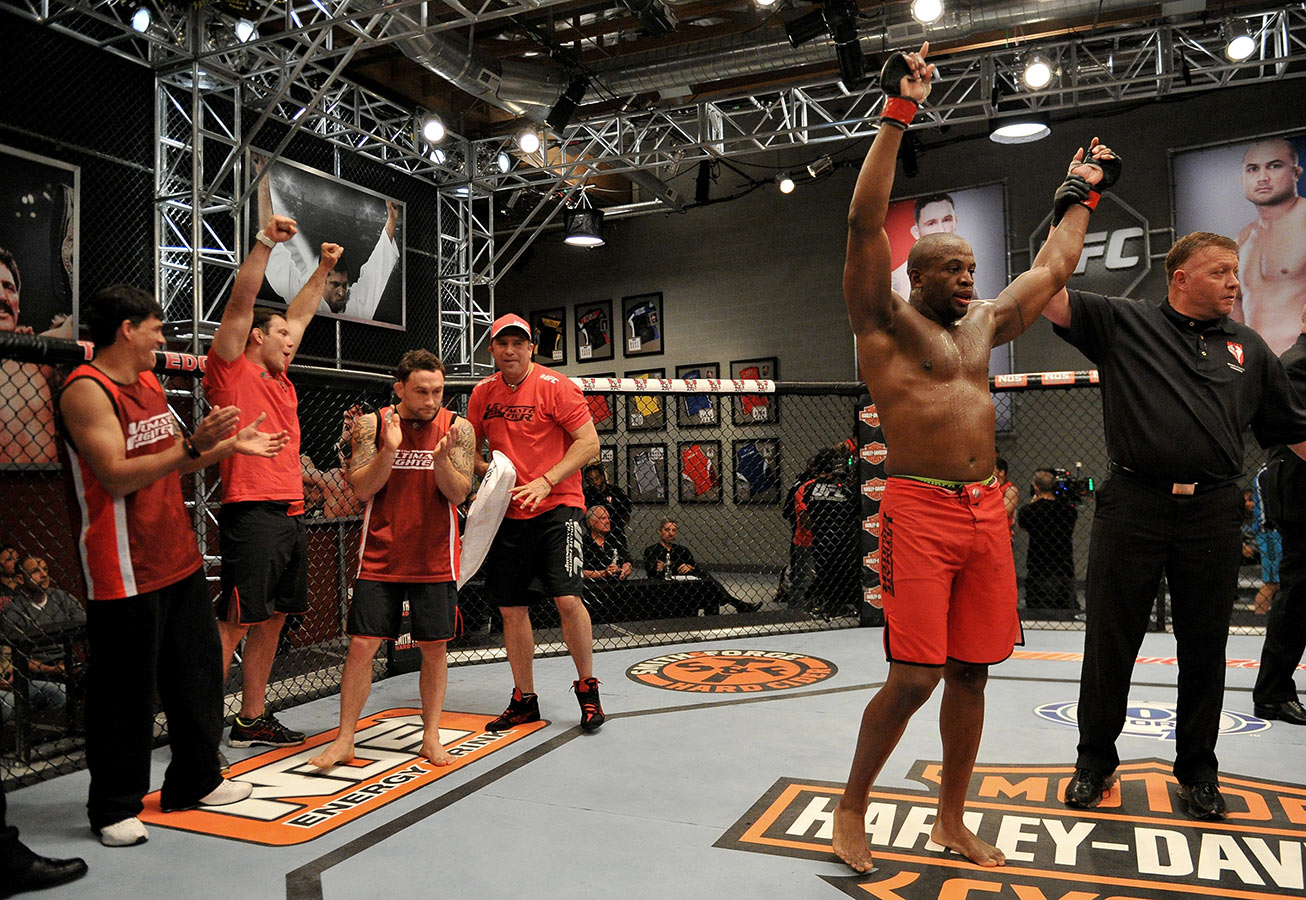 In the middleweight finale for TUF 19, New York based fighter Eddie Gordon takes on another Team Edgar member in Dhiego Lima.
Gordon is a massive middleweight with a whole lot of power and the ability to muscle his opponents anywhere he wants around the Octagon. He's also served as one of the main training partners for UFC middleweight champion Chris Weidman for the last two months as he was getting ready for his showdown against Lyoto Machida. Gordon is still a little raw around the edges, but working with the best fighter in the world at 185-pounds everyday certainly won't hurt.
As for Dhiego Lima, he comes from a family of fighters and possesses maybe the most well rounded skill set of anyone on the reality show this season. While he likes to think of himself as a striker, Lima showed his submission skills as well winning both of his fights in the house by tap out. He's naturally a welterweight so he will be giving up some size to Gordon, but he will have a real speed advantage on the feet. He's tall and knows how to keep an opponent on the end of his punches.
Can Gordon catch up to Lima's speed and crush him with his power or will the Brazilian out technique and out smart his former teammate? Tune in Sunday night to find out.
The Flyweight Wonderboy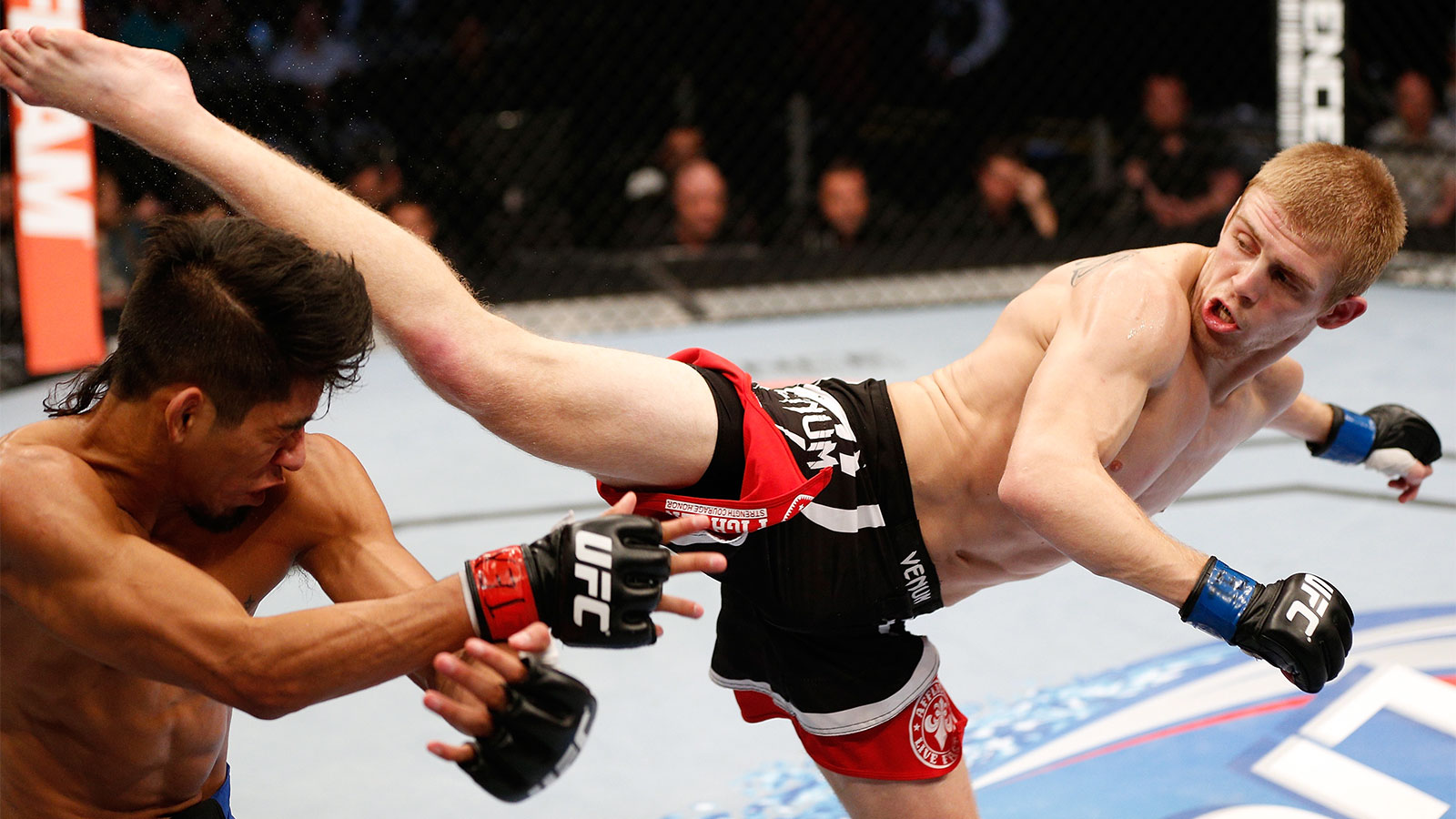 Justin 'Tank' Scoggins has been a fun fighter to watch since debuting in the UFC late last year. He's only 22-years old so there's still plenty of room to grow for this young man, but what he's doing right now has already made him one of the most exciting fighters in the flyweight division.
Scoggins has some of the craziest strikes that come at opponents from every angle including a variety of kicks that look like something out of a Hollywood movie. He has a similar flashy style as that of welterweight striker Stephen 'Wonderboy' Thompson, who can throw from virtually anywhere at any time and land on an opponent.
Scoggins has his toughest test to date in the Octagon this Sunday when he faces veteran fighter Dustin Ortiz, but win, lose, or draw this kid is going to put on a show and that's what everybody loves to see.