Yoel Romero handed six-month suspension for hopping out of the octagon at UFC 205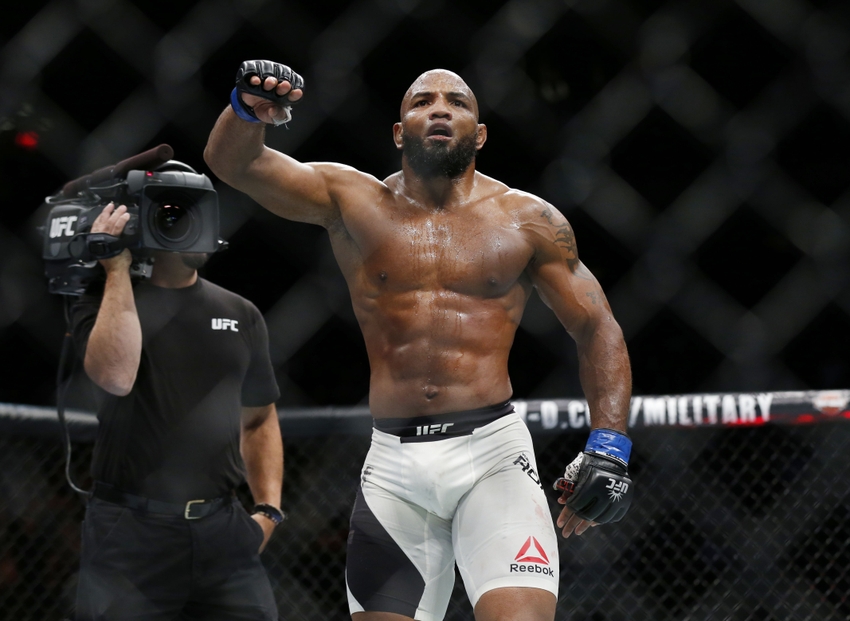 UFC middleweight title contender Yoel Romero has been given a six-month suspension from the New York State Athletic Commission for jumping out of the octagon during UFC 205.
In the weeks following the biggest card in UFC history, UFC 205 in New York City, the New York State Athletic Commission (NYSAC) was been very busy.  It was revealed Wednesday by MMAFighting.com that UFC middleweight title contender Yoel Romero has been suspended for his post-fight antics at UFC 205.
After his third-round TKO victory over former middleweight champ Chris Weidman, Romero jumped over the fence of the octagon and walked around the perimeter before returning to the center.  This act, which has been performed before by many athletes including Conor McGregor, has never been fined in the past. According to NYSAC, leaving the octagon is strictly prohibited.
The NYSAC has been strict following this inaugural event in terms of handing out suspensions. This week alone, two fighters from UFC 205 have been suspended for failing to make weight leading up to the event. Both Kelvin Gastelum and Thiago Alves were fined six months and three months respectively for failing to make weight.  Although Gastelum was unable to weigh in at all and was forced to withdraw from his fight with Donald Cerrone, Alves weighed in over and fought at a catchweight.
Romero (13-1) has put himself in a position to challenge the middleweight champion Michael Bisping for the belt.  According to Bisping, during his Sirius XM radio show, he would not be looking to fight Romero until spring 2017.  If that is true, then this suspension will not affect that bout at all. Romero was originally hinting that the fight could take place in January of 2017.
Romero will serve this suspension starting from the date of the incident which will allow him to return on January 12, 2017.  There is no word yet from the UFC regarding this issue.
More from FanSided
This article originally appeared on