Watch the first official promo for UFC 205 (Video)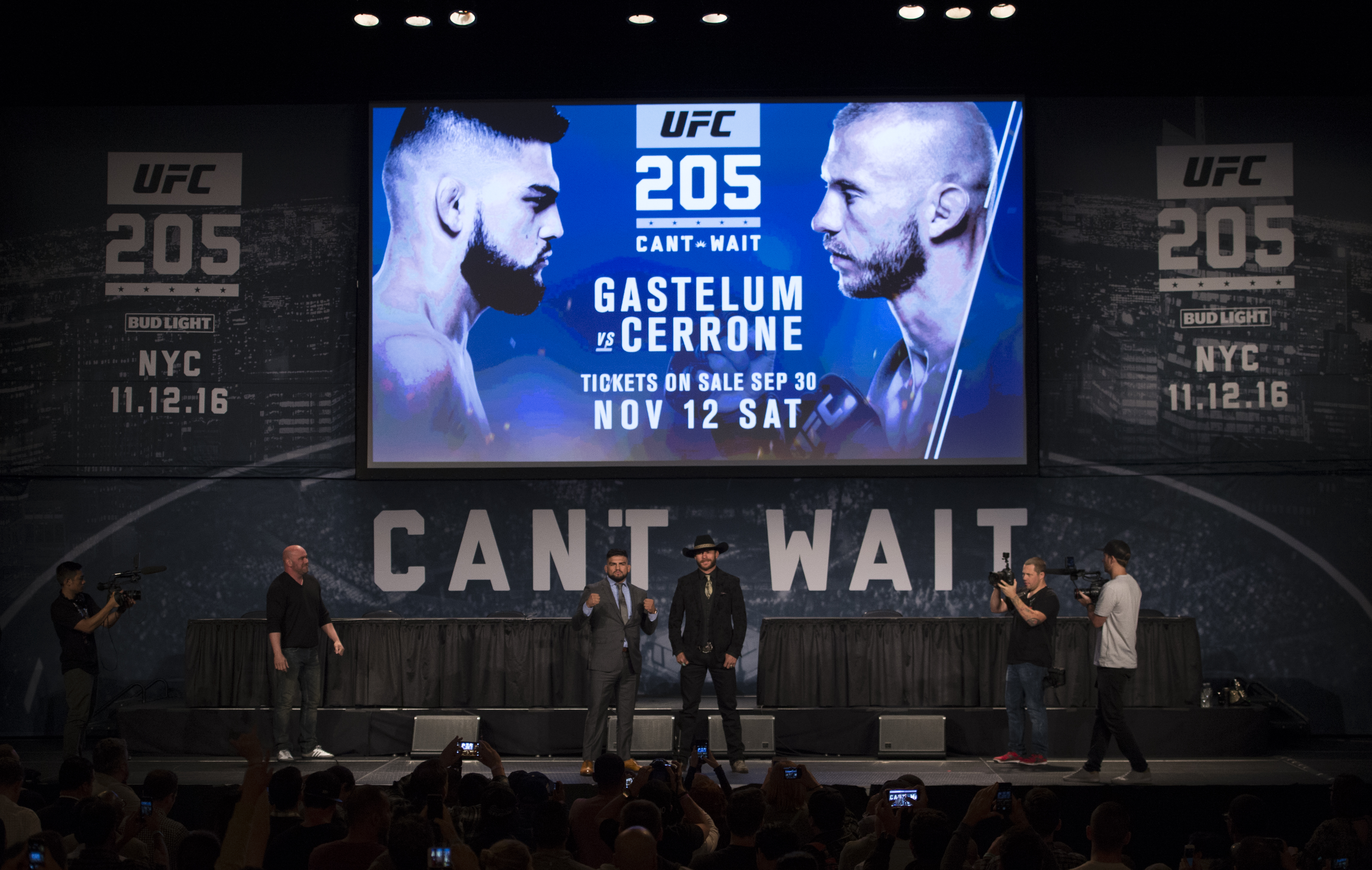 The first official promo for UFC 205 was released during UFC Fight Night: Portland to get you even more excited about the card.
What a difference one week can make. At one point, nobody knew who was going to headline UFC 205, the promotion's first ever show at Madison Square Garden. We knew it would involve some combination of Conor McGregor, Eddie Alvarez, and Khabib Nurmagomedov, but negotiations seemed to go nowhere. A week later, and UFC 205 is now stacked with three title fights, and six main event caliber fights on the PPV lineup, that some are calling it the best card of all-time.
The first press conference for UFC 205 already happened, and Conor McGregor was in vintage form. He brilliantly shot down Jeremy Stephens, and successfully rattled his opponent Eddie Alvarez. While Irish fans had no trouble making the trip all the way to Las Vegas for McGregor's previous fights, they'll love the shorter flight over to New York.
There's still a month and 10 days until UFC 205, as if anybody's counting, but it's not too early to look ahead. As it stands, MMA fans can't wait, but during UFC Fight Night: Portland, the first official promo for the card was released:
UFC 205 Alvarez vs McGregor Official Promo pic.twitter.com/IHfATVidQK

— Zombie Prophet (@ZPGIFs) October 2, 2016
It contains all of the main card fighters' greatest hits, while showcasing the quality of the four champions on display. Even though Chris Weidman is fifth on the main card, he was shown a lot, and rightfully so. Nobody wanted to be on this card more than him.
Overall, UFC 205 promises to be a historic night for the company. The card is stacked to the brim that if anybody pulls out (God forbid), there are more than enough suitable replacements. Hopefully this doesn't turn into UFC 200 all over again where the main event falls apart just a few days out.
This article originally appeared on