Valentina Shevchenko upsets Holly Holm at UFC Chicago, wants Amanda Nunes next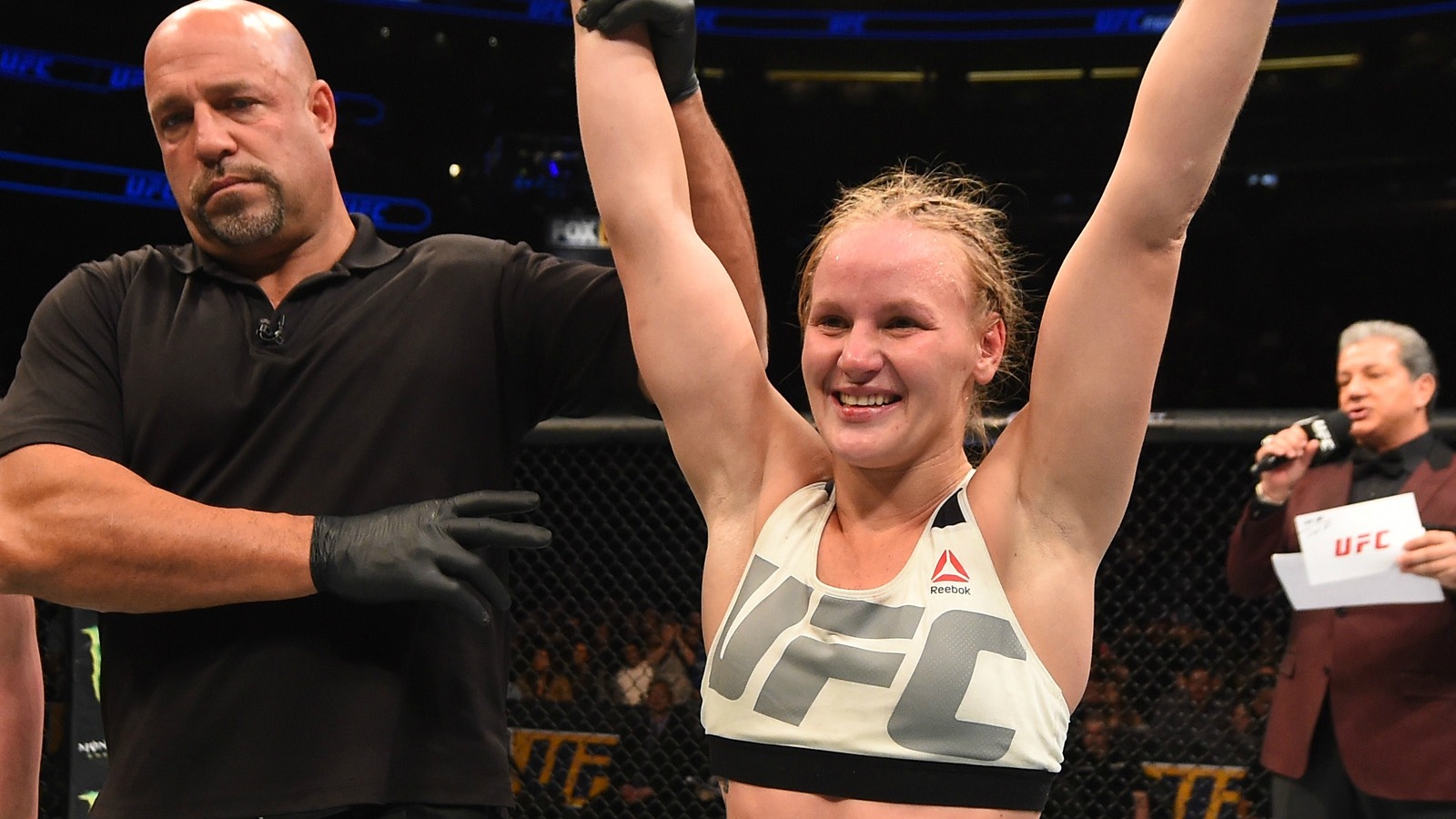 Seventh-ranked women's bantamweight Valentina Shevchenko put on her best Octagon performance to-date Saturday night, scoring a unanimous decision over former champion Holly Holm in the main event of UFC Fight Night from Chicago.
The scores were 49-46, all around, for Shevchenko, who improved to 13-2 overall with the win.
Holm gained momentum early in the first round when she dropped Shevchenko with a clean right hook. Shevchenko was able to work the fight into her comfort zone in the clinch, but Holm still remained in control.
Holm strikes first with a clean knockdown! #UFCChicago https://t.co/p6hdOhi0hh

— FOX Sports: UFC (@UFCONFOX) July 24, 2016
Shevchenko began to open up in the second round but really found her rhythm in the third, where she picked apart an aggressive Holm with counter hooks, one of which cut Holm above her right eye. Holm responded by trying to force the fight back into the clinch, hoping to find the same success she found earlier, but Shevchenko was able to regain control and drag "The Preacher's Daughter" to the canvas where she continued to score with elbows until the round ended.
For the next 10 minutes over rounds four and five, Shevchenko continued to show impeccable timing as she landed at a much higher rate than Holm with counterpunch after counterpunch that left her opponent visibly frustrated.
Blocked. But a beautiful counter spinning back-fist from @BulletValentina! #UFCChicago https://t.co/g1rAbZst32

— UFC (@ufc) July 24, 2016
Unofficially, Shevchenko outstruck the former boxing champion 110-69 and landed 82 significant strikes — both UFC career highs — to go with three takedowns.
"I am very excited for this fight, for this victory. It's very important for my career," Shevchenko told Joe Rogan. "My strategy was to do everything I know, put my all of my heart, my power, everything I learned in 20 years of martial arts, and I did it!"
.@BulletValentina wants the champ Nunes! #UFCChicago https://t.co/mZLopEY1Zg

— UFC (@ufc) July 24, 2016
The victory places the 28-year-old Shevchenko at the forefront of the women's bantamweight title picture, especially since she fought current champion Amanda Nunes for three tough rounds back in March. She's hoping her performance in Chicago grants her another shot at the Brazilian champion.
"Amanda, she's a good fighter. She has good standup and good ground game, but of course I want a rematch with Nunes, Amanda for the title belt!" Shevchenko exclaimed.