Valentina Shevchenko recounts 'horrible' night her coach was shot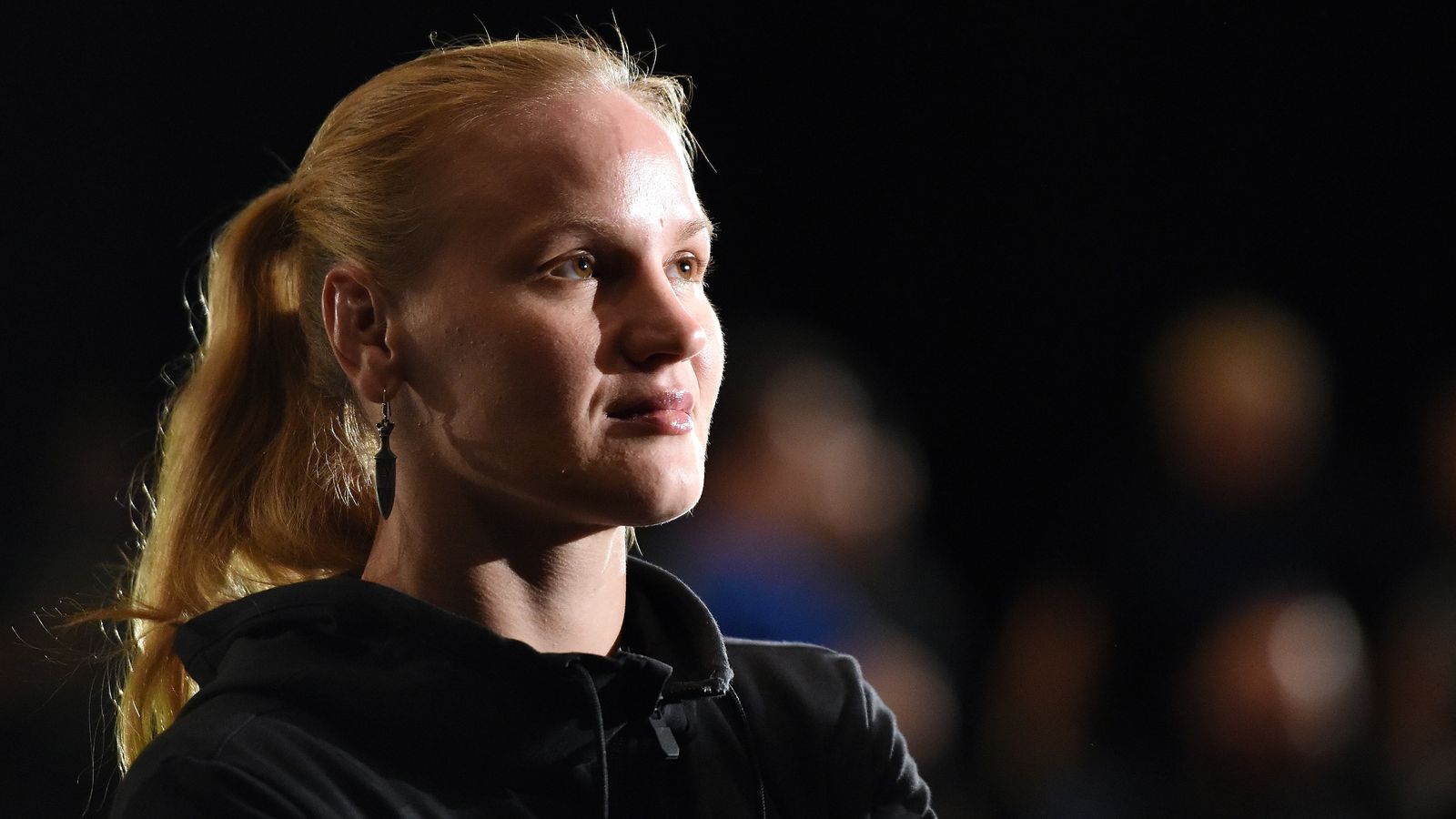 Fighters will rarely reveal any personal issues that might be affecting them ahead of a big contest.
Like everyone else, fighters deal with illness, divorce and injuries, and these are all issues typically hidden from public view before any of them step into the Octagon.
But Valentina Shevchenko faced a very frightening — and very public — situation just recently when her coach was shot just a few feet away from her while trying to fight off robbers at a restaurant in Peru.
The story made headlines around the world as Shevchenko is not only a fighter on the UFC roster, but she was only weeks away from a showdown with former champion Holly Holm. There was no way to ignore the reality of what just happened, and as much as fighters will shy away from any statement that might show a chink in the armor, Shevchenko can't lie about how much that night affected her ahead of this fight.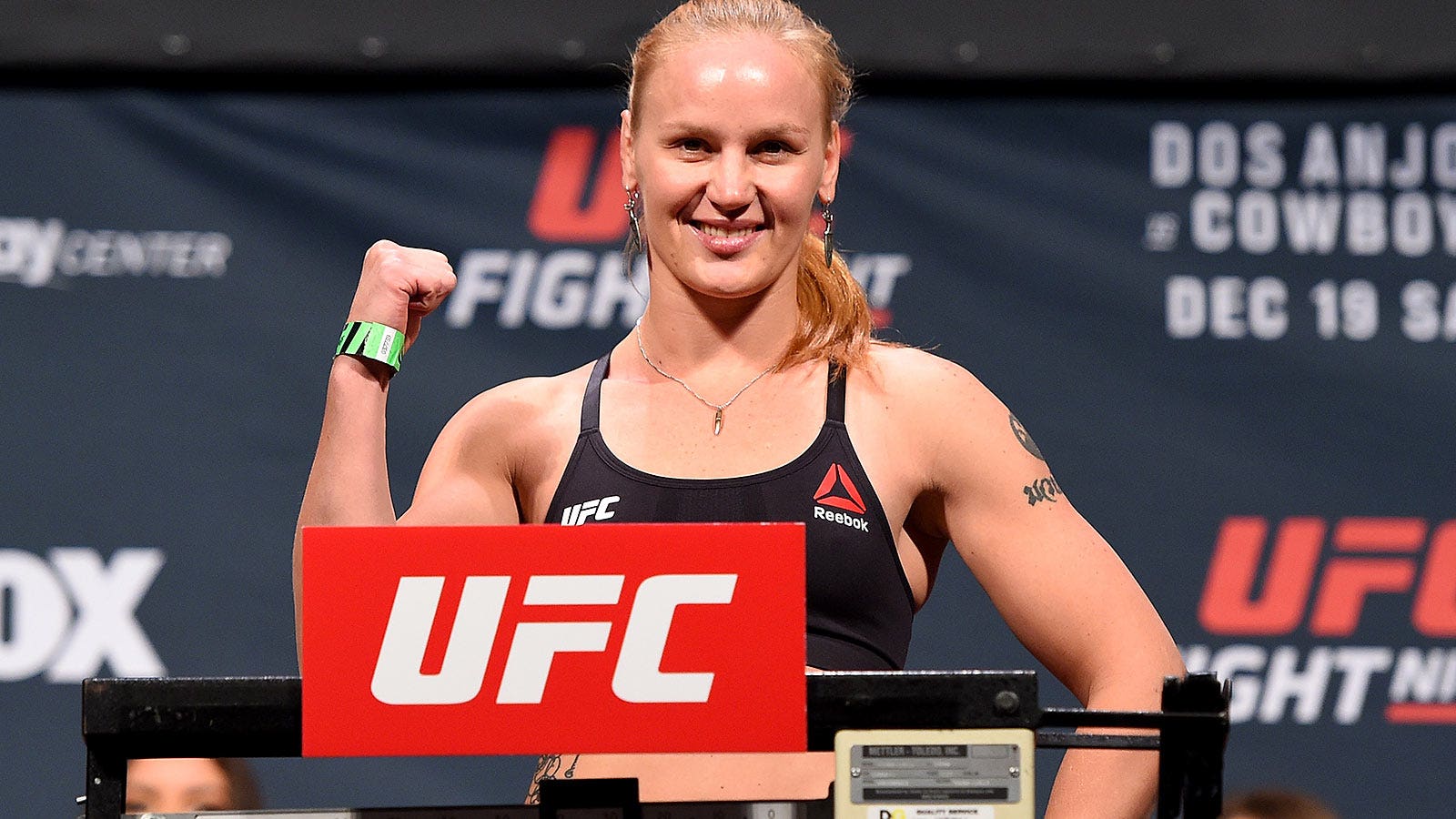 "It was horrible what happened. It affected me so much," Shevchenko told FOX Sports. "One week I couldn't train at all. I spent all the time in the hospital with my coach. So I could not think about nothing. It was a very, very bad week that I had."
No one would have blamed Shevchenko if she opted out of the fight considering she watched her friend and coach get shot in what could have easily been a deadly wound.
If her focus was shattered and fighting Holm no longer seemed like a good idea, Shevchenko could have bowed out and there's not a single person on the planet who would have batted an eye at the decision.
Except, Shevchenko's coach Pavel Fedotov wasn't about to watch her walk away from the biggest opportunity of her life.
So from his hospital bed, Fedotov told Shevchenko that she needed to get back into the gym and start preparing for Holm again because he wasn't going anywhere except back to her corner where he belonged.
"In the hospital, I think one or two days after everything happened my coach said 'Valentina, you need to keep going and training for the fight'," Shevchenko revealed. "So after a few days I started to concentrate and step by step I got back to the training. But those few days were very, very bad for me."
What brought Shevchenko back from the brink was putting her mind on Holm instead of the tragic incident that happened just days earlier.
Using her upcoming fight as a distraction gave way to an almost therapeutic shift in her mind as Shevchenko starting to think like a fighter again and she was able to put the shooting behind her.
"After that week, I had training not as hard as before but a few training (sessions) helped me get back to form. If I have something in my head, I only focus on that goal so once it's in my head, I'm only focusing on that goal," Shevchenko said.
"I put this goal to prepare at my best for this fight, so from that day, there was only one thing on my mind. Still, now, there's only one thing I think about and that's to win the fight."
Once she refocused on fighting, Shevchenko was once again able to look at the big picture. For instance, Shevchenko knows keep down that she was inches away from beating Amanda Nunes in her last fight, and if not for some of her own errors, she might be the one clutching the UFC title right now.
"My fight with Amanda, it was very close. What I think about this fight, it was not because she was stronger than me. She won the fight because I gave the opportunity to her," Shevchenko said. "Maybe it was because I spent so much time in Muay Thai because in Muay Thai it's a different style of fight than MMA.
"After that fight, with my team and with my coach, we changed our strategy exactly for MMA fighting. So we are training especially for MMA. So I know the opportunity I gave to Amanda to win that fight, I will not give the same opportunity to anybody else. From here to all my next fights, it will be 100-percent MMA."
Of course, Shevchenko knows her MMA skills will be tested against a fighter as good as Holm, but she's also excited at the prospect for another war with a fellow striker.
Holm is a multi-time boxing champion while Shevchenko boasts an extremely impressive resume from her years as a Muay Thai specialist. Put those together and it's a combustible mix that should make for an explosive result on Saturday night.
"This is an opportunity to show people exactly who I am," Shevchenko said. "I think it will be a very interesting fight with Holly Holm.
"She is a multi-time world champion in boxing. I am a 17-time world Muay Thai champion. So it will be an interesting fight between two strikers."