USADA hands Jon Jones a one-year suspension for anti-doping violation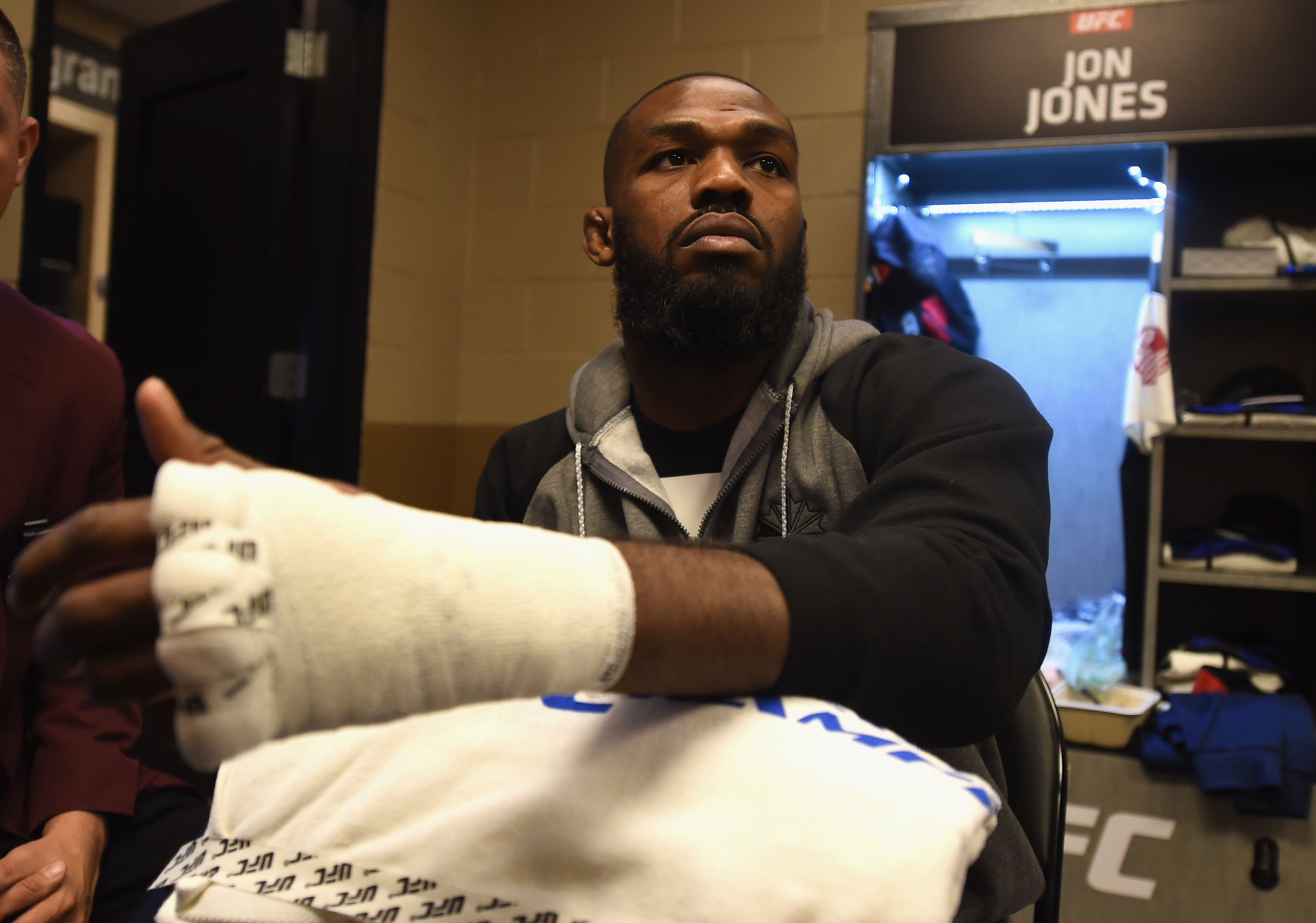 Jon Jones has received a one-year suspension from USADA for a doping violation that was reported this past July.
A three-member arbitration panel today upheld a standard one-year suspension for former UFC light heavyweight champion Jon Jones. As a result, the U.S. Anti-Doping Agency announced Jones will be unable to fight until July 7, 2017.
The one-year suspension is retroactive to the July 6 date on which Jones was provisionally suspended by USADA.
Jones hoped to receive a lighter sentence, given the fact his positive out-of-competition test — conducted June 16 by UFC anti-doping partner USADA — was caused by a tainted supplement. But to USADA ,they "concluded Jones' degree of fault was at the very top end of the scale" for a violation on a 'specified substance.'"
The Jackson-Winkeljon product had initially been flagged for the potential violation, stemming from a random drug test on June 16, just days before his scheduled title fight against bitter Daniel Cormier at UFC 200. Due to the violation, Jones was pulled from the card all together.
Jones' manager also claimed his fighter lost out on an eight figure payday following the positive test.
The NSAC would later reveal the two substances for which Jones tested positive were Hydroxy-clomiphene, "an anti-estrogenic agent," and Letrozole metabolite, "an aromatase inhibitor" before unanimously approving a temporary suspension.
UFC officials released the following statement in regards to their former champion's suspension:
UFC is aware of the one-year sanction levied against Jon Jones as a result of his UFC Anti-Doping Policy violation, decided by a three-person arbitration panel held on Monday, October 31, 2016. UFC has been advised that the one-year suspension commenced on Wednesday, July 6, 2016. While the decision indicates no evidence of Jones' intentional use of banned substances, it does highlight the care and diligence that is required by athletes competing in the UFC to ensure that no prohibited substances enter their system.
This is not the first time Jones has been been tied to a drug scandal in the UFC. In January 2015 all hell broke loose in Jones' life after it was made public his pre-fight drug test results ahead of UFC 182 revealed he had tested positive for cocaine. However, since the NSAC follows the World Anti-Doping Agency (WADA) code, Jones was not suspended due to the fact the fact cocaine is not considered a banned out-of-competition substance.
The man known as 'Bones' was also stripped of his light heavyweight title and removed from his scheduled title fight at UFC 187 following his role in a hit-and-run case in Albuquerque.
He would later make his way back into the Octagon at UFC 197, where fans saw him earn the UFC's interim title with a decision over Ovince Saint-Preux.
This article originally appeared on