UFC World podcast: TUF 19 alumni Cathal Pendred and Chris Fields; Luke Barnatt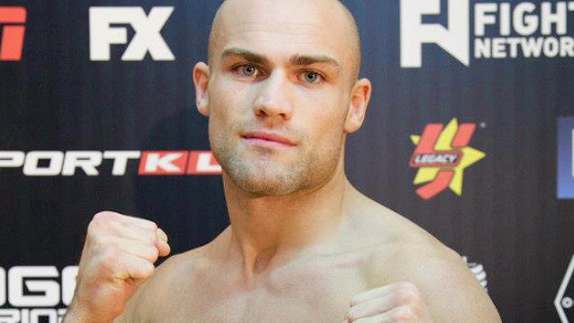 UFC World podcast host Gareth A Davies is joined by TUF 19 alumni Cathal Pendred and Chris Fields. The Dubliners talk about their upbringing, how they got into mixed martial arts, and how MMA is exploding in Ireland; UK middleweight Luke Barnatt talks about his May 31 opponent Sean Strickland.
Chris 'The Killing' Fields is a strong sobriquet. It has connotations. Fields talks about his nickname- how he got it, and how he hates it. He reveals howmeeting former world boxing champion Steve Collins changed his life, and his motivation for being a fighter.
Fields talks about Frankie Edgar, fighting in Ireland, and the passion of the fans there.
Pendred also discusses how getting onto The Ultimate Fighter was an opportunity he had been waiting for. He had contract offers for other organisations but was waiting to hear from the UFC.
Pendred was born in Boston, Mass. and talks of his respect for the hard work his father put in studying to be a lawyer whilst working as a police officer.
Luke Barnatt reveals that he suggested Strickland to Joe Silva for the fight in Berlin. Barnatt thinks that Gastelum will come good in the welterweight division and is a natural fighter. He looks back on a two-week training period with Mike Bisping and thinks he'll "smash Tim Kennedy".
UFC World podcast host Gareth A Davies can be contacted: @GarethADaviesDT