UFC World podcast: Tim Kennedy, Dana White, Fabricio Werdum, Shaquille O'Neal and more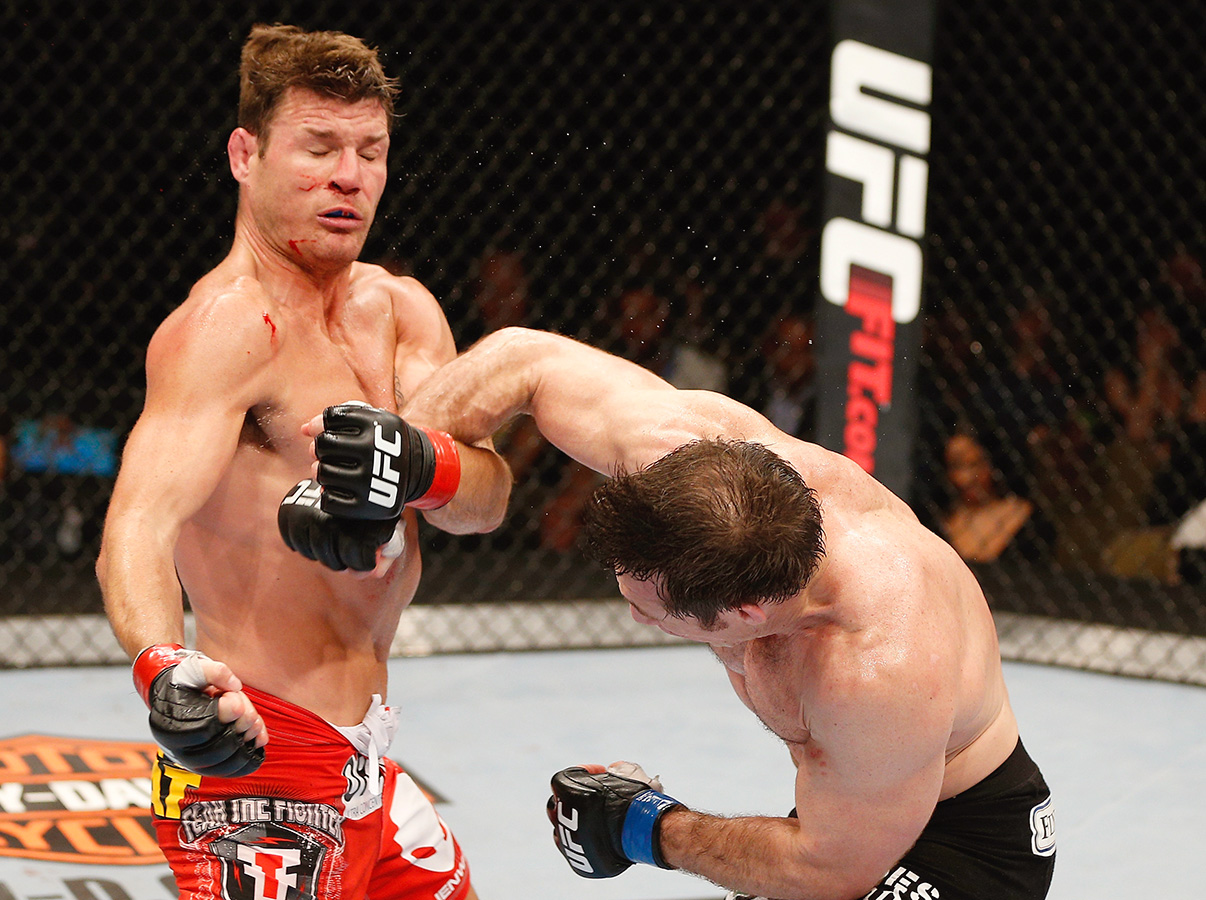 On a packed UFC World podcast this week host Gareth A Davies, Fabricio Werdum talks about his fine victory over Travis Browne, Tim Kennedy and Dana White comment in the aftermath of the headliner with Michael Bisping in Quebec City. Werdum agrees that the victory over Browne is arguably his finest performance in the UFC.
Kennedy reveals to me that he broke his hand in the second round against Bisping. It was him 'not being a pussy and getting his shit together'. Kennedy also disclosed he was fuelled by Bisping's previous actions. "A friend of mine was spit upon, another had an illegal knee so it was good to get revenge," he said.
Dana White, meanwhile, praised Kennedy. White theorised that Bisping's wrestling and BJJ are underrated and he was surprised at how easily Kennedy dominated him on the ground. White reckoned the performance was nothing to do with his eye, or the length of time he was out of action.
Shaquille O'Neal weighs on how he persuaded White to bring a UFC event to Orlando. He also reveals that it was MMA which helped him win titles. Elias Theodorou, TUF winner at middleweight in Quebec talks about his life and ambitions.
Theodorou said that winning TUF was "still sinking in". He aims to fight all over in the world, but in his home town "would be special". He talks about his history – how he had flown to Thailand on his own after graduation from University and that the ticket was a present from his parents. Velasquez has been so far ahead of anyone for so long. Elias' goal is to emulate Cain, he's the ultimate MMA fighter.
And Gareth catches up with Sara Kaufman, fresh from her victory over Leslie Smith, and Hector Lombard, who was in Orlando. Lombard reveals why he is much happier at welterweight. He "didn't know about diet" before dropping divisions. He revealed he been drinking lots of soda and "didn't know how to cut properly". Lombard said he wanted a fight quickly but everyone else has a fight. He saw Joe Silva who advised him not to rush, and that he'd have a fight in July. On the UFC World podcast, Lombard called out Stun Gun and Patrick Cote, and added that he will fight anybody no matter where they are ranked. "The more I fight, the more I get paid," he reasoned.
Kaufman, meanwhile, talks about how much the women's division has changed in 15 months, how Ronda Rousey must receive great praise for what she has acheived, and that Kaufman is plotting her way to the title. Although not yet back, Kaufman is targetting Cat Zingano. All that and much more in this week's UFC World podcast.
UFC World podcast host Gareth A Davies can be contacted on Twitter: @GarethADaviesDT
Download on iTunes