UFC World: Brad Pickett on Demetrious Johnson; Zak Cummings and Neil Seery on Dublin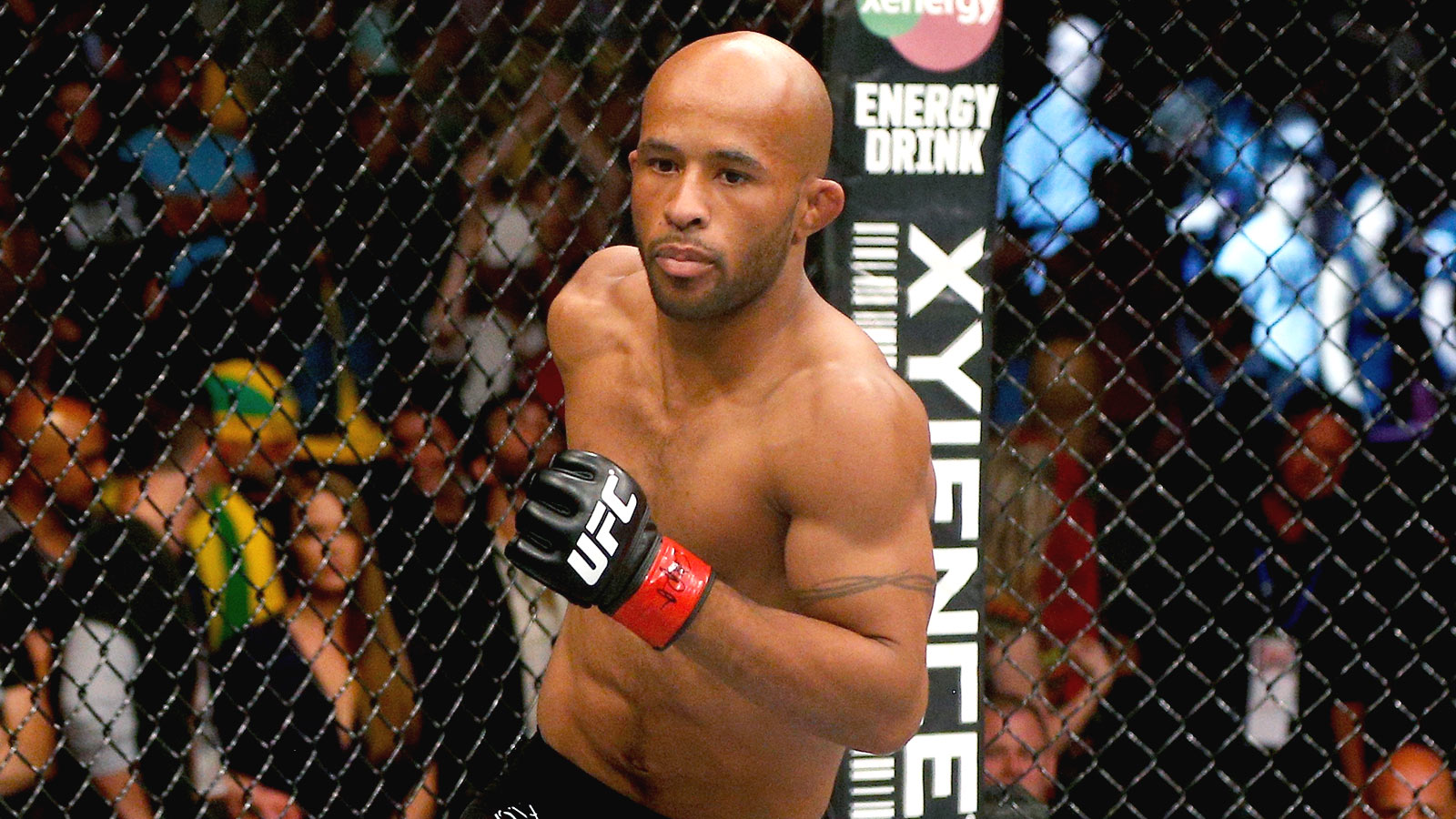 On this week's UFC World podcast Gareth A Davies is joined by Brad Pickett who discusses Demetrious Johnson's latest flyweight title defence, and Zak Cummings and Neil Seery talk about what goes on behind the scenes as they both prepare for UFC Dublin in July.
Pickett insists that Ali Bagautinov got his strategy wrong. "The way to meet Mighty Mouse is to put him on his back foot. Ali didn't do that, " says the Brit who has a victory over Johnson.
Neil Seery meets Phil Harris for the second time in Dublin. "People haven't experienced an Irish crowd, and I'm going to destroy Phil Harris," he insists. "The interest in Dublin gives you more confidence, but gives you more nerves coming out in front of people screaming your name."
Seery recalls in the crowd 5 years ago when the UFC was in Dublin the last time, revealing that he met Rich Franklin, Dan Henderson and Mark Coleman last time round as they were down preparing in the gym where he trains. "It'll be a dream come true when I walk out to fight," adds the fighter who earned a four-fight deal for his battle with Pickett in London in March.
Zak Cummings talks about how he fell into MMA, but that he is destined to stay in the sport. "I joined a fight gym to lose weight and get fit when I was injured. I took an amateur fight – got a sub in 40 seconds – and just carried on fighting, and here I am."
He is adamant that "calling out fighters" isn't his style. He does contemplate who he believes he can beat in the top ten of the welterweight division, but "Gunnar Nelson is the only one he's thinking about now." Cummings reveals an obsession with cooking, and an adherence to watching the food channels on tv.
UFC World podcast host Gareth A Davies can be contacted on Twitter: @GarethADaviesDT