Valentina Shevchenko upsets Sarah Kaufman in UFC debut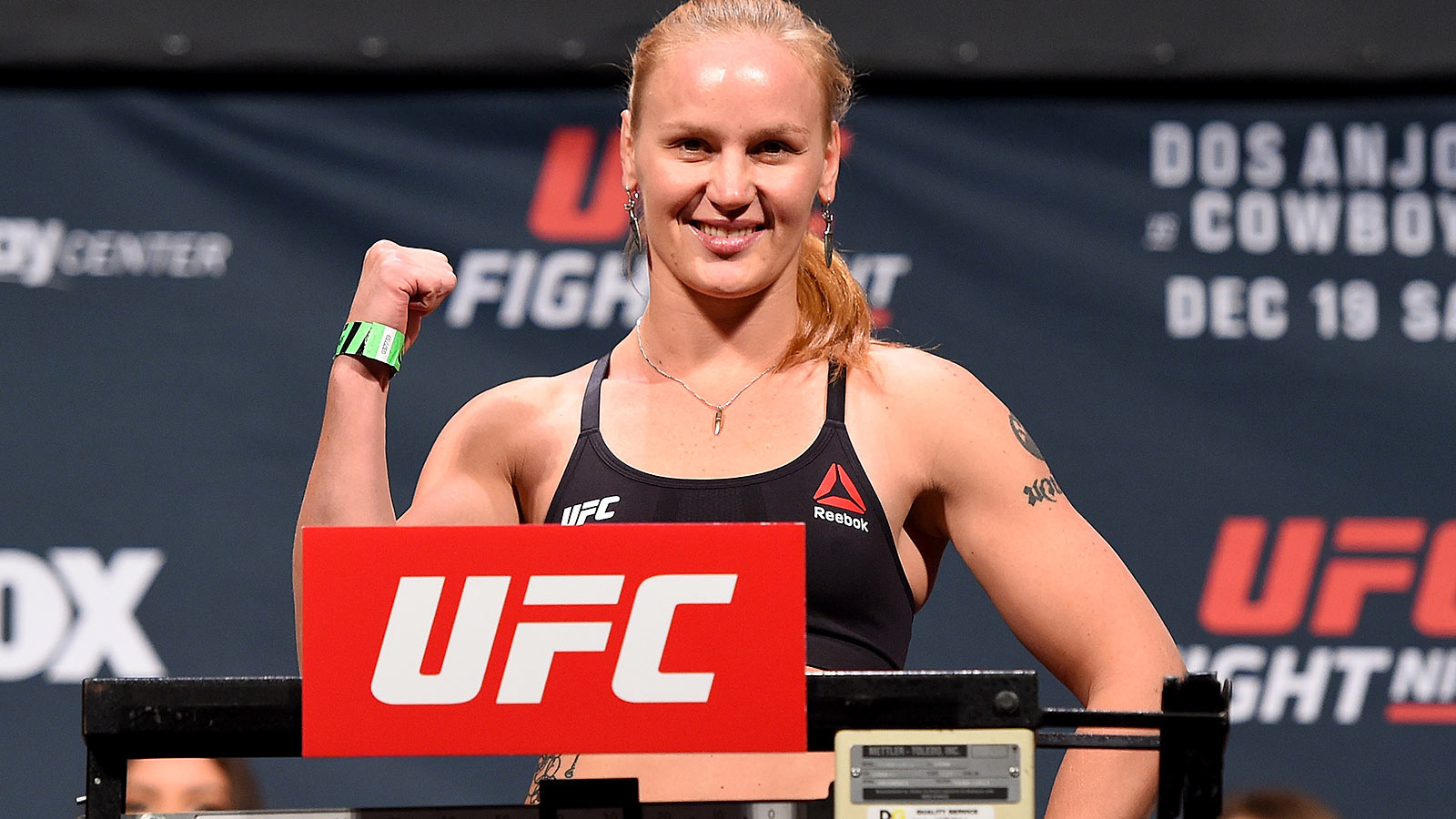 Valentina Shevchenko made an impressive debut on just one week's notice, taking out former Strikeforce champion and No. 5-ranked bantamweight Sarah Kaufman.
Shevchenko mixed things up early in the fight by taking Kaufman to the ground and getting the mount rather quickly, although the Canadian veteran was able to regain half guard to stay out of too much trouble.
Shevchenko kept the pressure up in round two while also landing some nasty knees to the body and looking for a spinning back fist and a spinning elbow. Kaufman resisted taking any real damage on the feet, but she still struggled with Shevchenko's speed and precision.
Between the second and third rounds, Kaufman's corner explained that she was probably down in the fight and likely needed a finish to get the win.
The warning got Kaufman moving and she was able to take Shevchenko to the mat in the final round, where she worked to transition to a more dominant position while looking for a submission.
Shevchenko was able to wiggle free and continued to scramble out of the position while making Kaufman work for position she could gain on the mat.
After three rounds the judges returned a split decision with two judges giving 29-28 scores to Shevchenko and the third giving a 29-28 score to Kaufman in defeat.
Shevchenko, who is best known as a striker, showed off some tremendous grappling over three rounds with Kaufman and she admitted that keeping her opponent guessing was a key to the win after accepting this bout on one week's notice.
"I'm very, very, very happy," Shevchenko said following the victory. "I try to not only surprise the fans but my opponents."
Shevchenko becomes another contender at bantamweight while Kaufman stumbles yet again and now drops to just 1-2 with one no contest (originally a loss to Jessica Eye but overturned due to a positive drug test for marijuana) in her four bouts in the UFC.
Shevchenko is a noted Muay Thai fighter, who actually holds a win in striking competition over current UFC strawweight champion Joanna Jedrzejczyk. Now she can consider herself a serious prospect in the women's 135-pound division after an impressive showing against Kaufman on Saturday night.