Higher learning: Tecia Torres begins pursuit of master's degree after UFC 194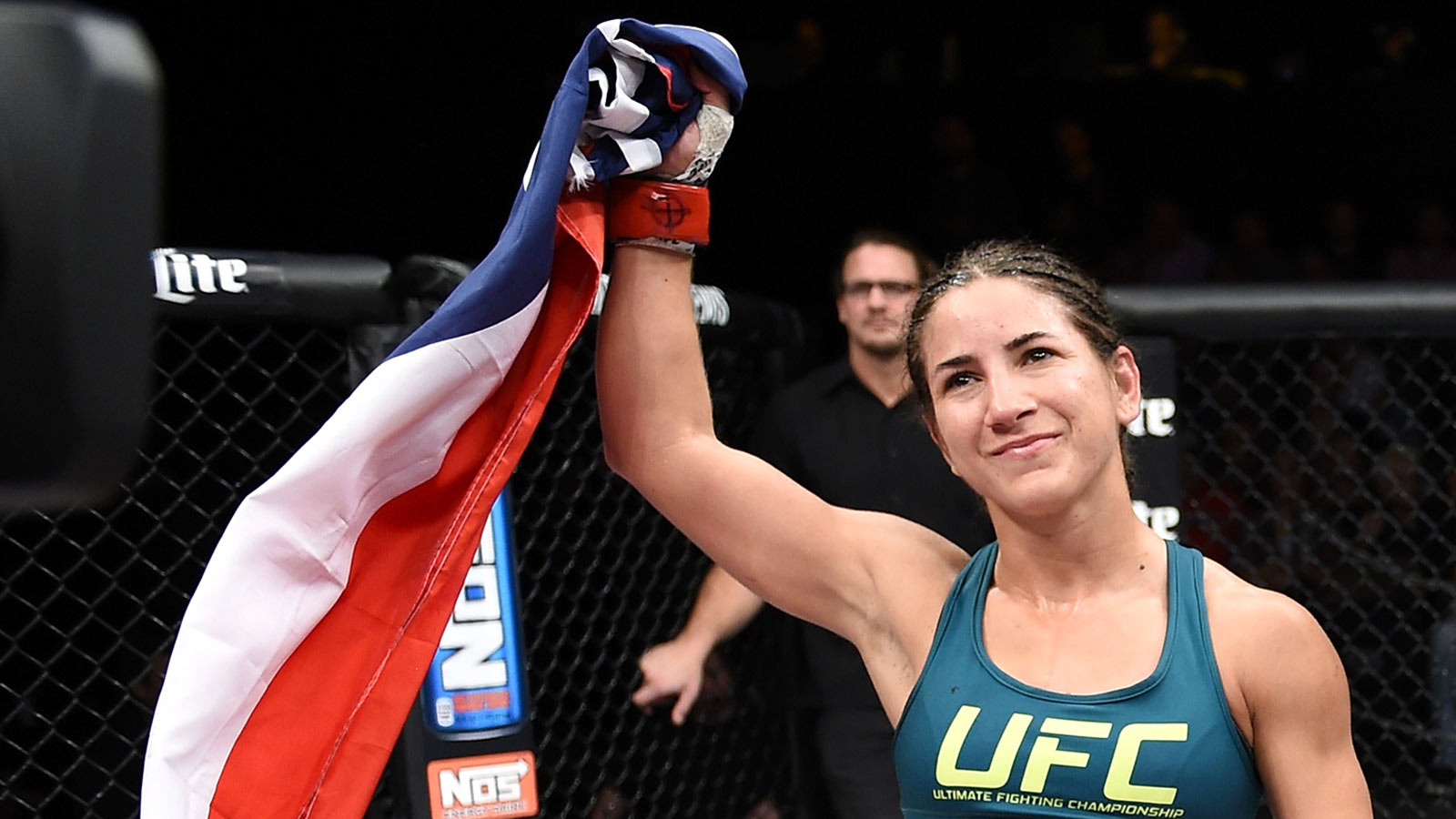 Strawweight contender Tecia Torres is preparing for her fight at UFC 194 against Jocelyn Jones-Lybarger, but come January she'll be getting ready for an entirely new kind of test as she begins pursuit of her master's degree.
Before she was on "The Ultimate Fighter" or a ranked contender in the UFC, Torres was a student first and she always felt education was an important step for her regardless of a future in MMA.
Torres earned her bachelor's degree in college but then opted to go after a career in MMA while still always believing that she'd go back to school at some point.
"I graduated college in 2010, I thought I'd go to grad school then and I was accepted under a different program and I ended up moving away and pursuing fighting instead of graduate school, but I knew I always wanted to do it. So I thought why not now? I applied and got accepted so I'm going to start that journey in January," Torres told FOX Sports.
"I think that I'm trying to capitalize on life beyond the UFC. You never know what's going to happen and I know that fighting is not forever. So post-fightming I definitely want to have a career and I think a master's degree will help much more than a bachelor's degree."
Torres will be working towards her master's in criminology although she's not positive what career she might pursue after fighting is behind her.
I think that I'm trying to capitalize on life beyond the UFC. You never know what's going to happen and I know that fighting is not forever.
— Tecia Torres
Torres admits she's always wanted to work in law enforcement, but graduate school will give her the chance to figure all that out.
"In a dream world if I wasn't a scaredy cat, I'd work for the FBI or something like that. That's always been a dream of mine since I was a child to work for the FBI or DEA or something cool like that," Torres said.
"I hope over the next two years that I will maybe make some contacts and figure out what I really want to do. I think that with the rate I'm fighting right now, I only fought twice this year, that I'll have more than enough time to get my school stuff done."
As frustrating as Torres' minimal fight schedule has been lately, it also gave her the time to decide to go after the advanced degree now rather than later.
It's a goal she's had in mind for many years. As much as Torres loves fighting, she loves the pursuit of higher education, too.
"I've always known that I wanted to pursue higher education and not so much I necessarily want to pursue a career in criminal justice, but I know I do want to work with women and children. I just want to have that under my belt, to say I got my master's," she said.
"My parents both made it to ninth grade and then dropped out so I just want to have that higher education so when I have kids one day I'll be able to tell them and I'll be a better role model for them."
Torres, 26, is well aware that there are no guarantees when it comes to mixed martial arts. It's not exactly the most stable job in the world and thanks to injuries and just too much time off, paychecks aren't regular (she last fought at UFC 188 over the summer) and sometimes they aren't coming at all.
Recently, Torres attended the UFC fighter summit where athletes on the promotion's roster enjoy two days filled with seminars talking about everything from how to handle your money and taxes to social media education. Torres said the fighters were all given a survey to fill out and one of the questions asked about interest in some sort of job placement program being provided by the UFC.
Torres is already considered one of the best fighters in the world in her weight class, but there are dozens upon dozens of competitors who never make to that level or may only fight for the organization a handful of times.
"I thought it was really cool they were starting to maybe help out with job placement in the future," Torres said.
As far as her own college career, Torres makes it clear that graduate school isn't a backup plan in case the UFC gig doesn't pay off. Getting a degree is an accomplishment thanks to a ton of hard work and should never be considered a fallback to another occupation.
Instead, Torres looks at graduate school as another important goal to pursue just like she wants to one day become UFC strawweight champion.
"I think education should be a priority so that's why I made sure I got my bachelor's at least. I don't really call it a backup plan," Torres said.
"I call it looking out for my future after fighting because I know it's not forever."