Stipe Miocic makes a bold prediction about Cleveland's title 'curse'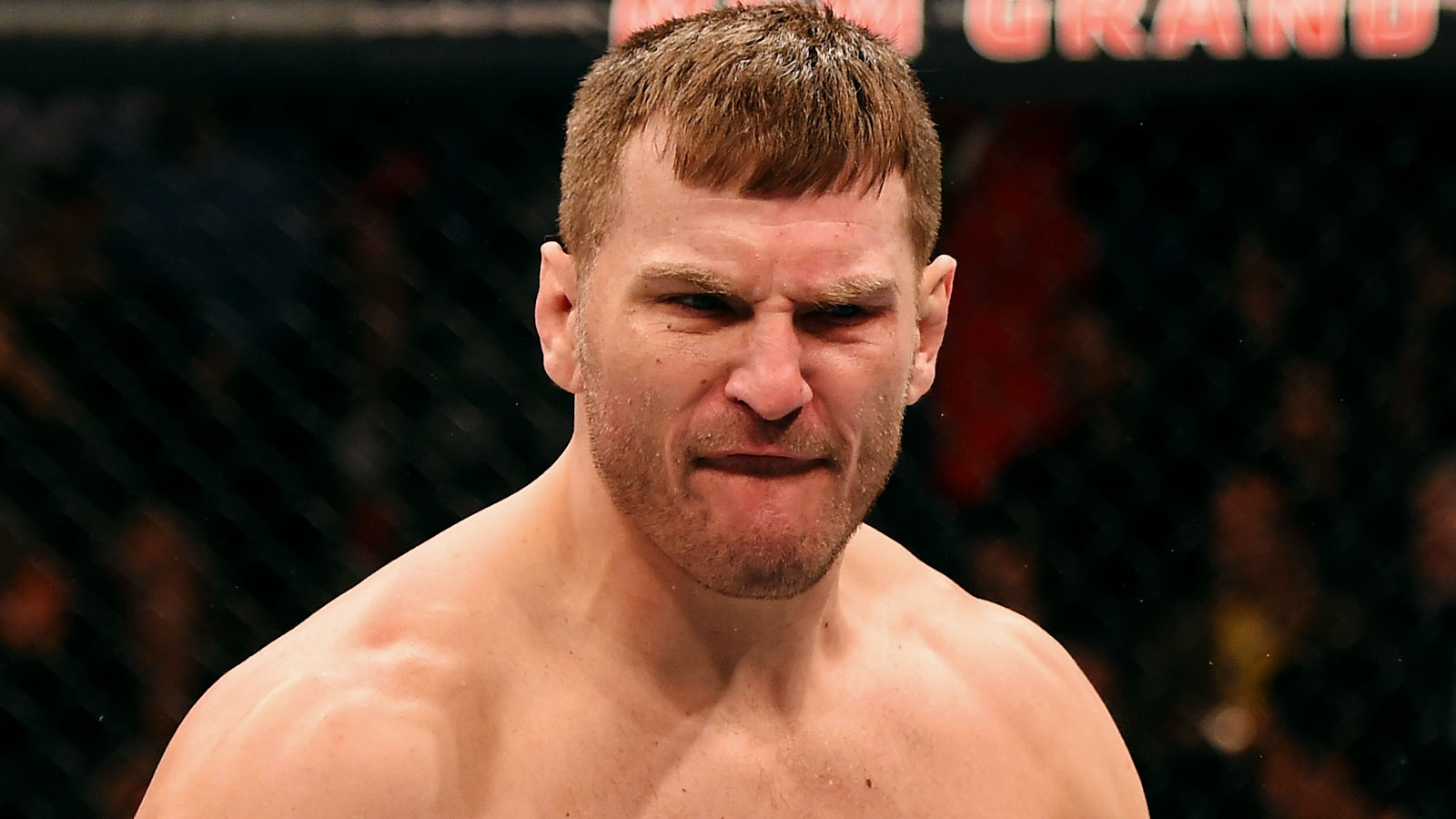 LeBron James and the Cleveland Cavaliers will get the bulk of the headlines in Ohio over the next few weeks as they attempt to bring home an NBA championship to break the dreaded curse that has haunted the city for more than 50 years.
Cleveland sports fans haven't been treated to a championship celebration since 1964 when the Browns won an NFL championship, two years before the first Super Bowl took place.
Since then, Cleveland has been the sight of some of the biggest colossal blunders in sports history — from the Indians falling short in several playoff series to the Browns taking part in a pair of all time great losing efforts in the playoffs during the late 80s.
Before James can try to secure an NBA title this year, another hometown favorite will look to bring gold back to Cleveland as Stipe Miocic battles Fabricio Werdum for the UFC heavyweight title on May 14 in Brazil.
There's no prouder Cleveland native than Miocic and as a diehard fan of all his hometown teams, he would love to be the person to finally break the curse and bring a championship home to Ohio.
It would be amazing. I want to break that curse. Why not have another Cleveland guy break that curse. It's been so long. Just talking about it has me pumped.
— Stipe Miocic
"I'm going to do it and it's going to be amazing. It's going to be a surreal moment but I will be that guy," Miocic told FOX Sports
Miocic says when he returns home to Cleveland he might even let James hold his championship belt.
Maybe.
"We'll have to talk about it. I probably will," Miocic joked.
In all seriousness, Miocic believes his fight against Werdum at UFC 198 will be the culmination of a lifetime of hard work that will finally get paid off when he fights for the UFC heavyweight title for the first time.
Miocic was actually scheduled to face Werdum on two weeks notice back in February, but the champion pulled out of the fight after the UFC scheduled him against a late replacement. At the time, Werdum stated that if he was still facing original opponent Cain Velasquez he would have stayed in the fight, but after the opponent was switched to Miocic, he opted out due to injury.
Werdum later stated that he was misquoted when saying that he would have fought Velasquez but avoided Miocic, but either way the Ohio native isn't worried about what happened in the past.
The way things worked out, Miocic still got his title shot and now he's had a full training camp to prepare for Werdum, which makes his confidence soar even higher.
"It was a roller coaster of emotions. Whether it was a poor choice of words or misquoted, listen he's the champion for a reason. I got the shot and now I've got a full camp so on May 14, I'll be ready to rock," Miocic said.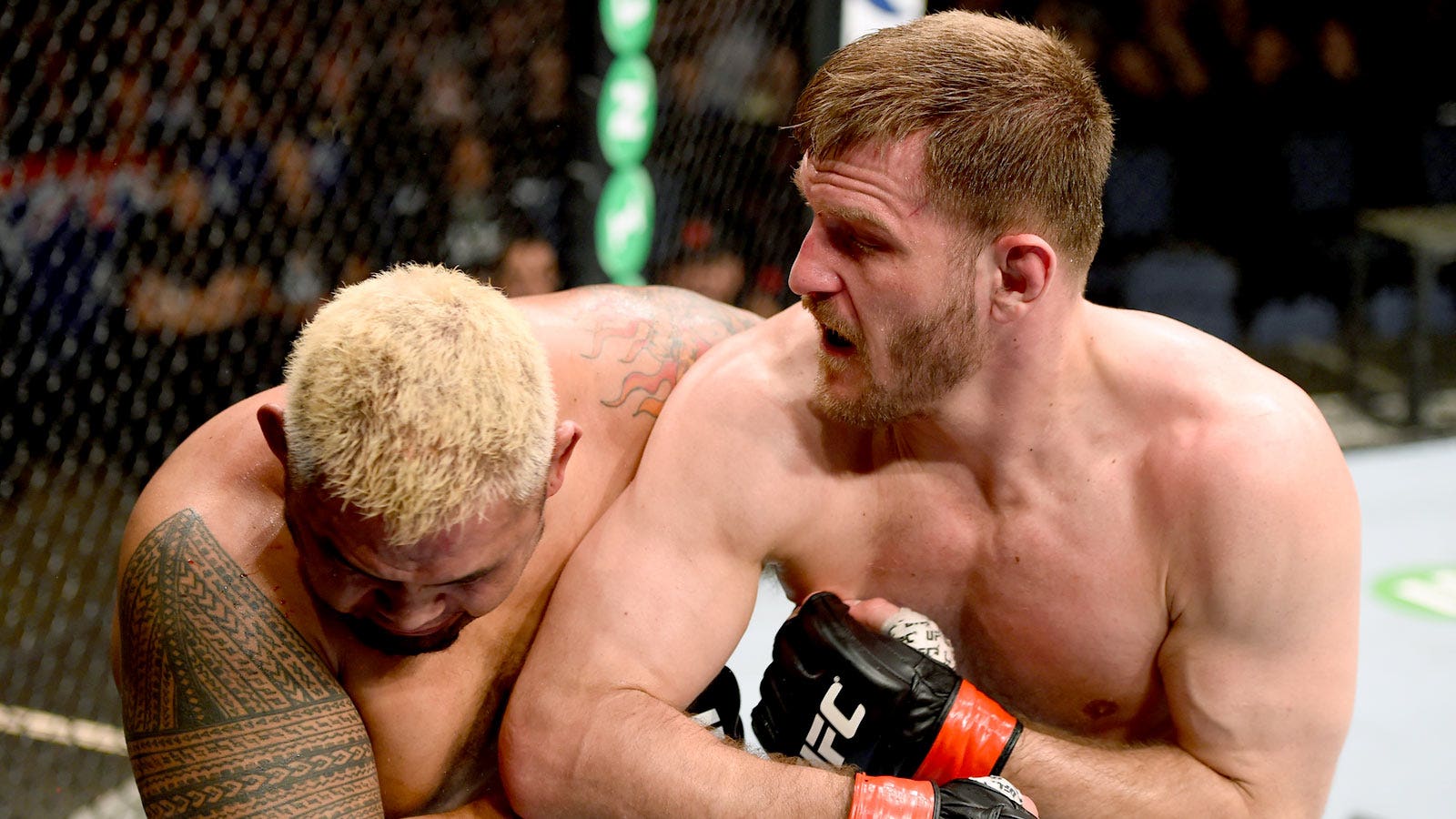 "I think it worked out great. I get my full camp. I've been training super hard for this fight. I'll be ready to go. It worked out well. Instead of two weeks, I got 12 weeks."
Miocic has been clamoring for a UFC title shot ever since he arrived in the promotion and now he's finally getting his opportunity.
Miocic isn't going to predict how the fight with Werdum will play out or what will lead to him walking away with the championship. Miocic just knows when UFC 198 is over, his hand will be held high with a title belt in hand and he's bringing it home to Cleveland.
"I was super excited. It's what I've worked so hard for to get the opportunity. I'm grateful and I thank the UFC for giving me the shot. They won't be disappointed," Miocic promised.
"He's gotten a lot better, he's getting better and better with every fight. He's dangerous on the ground, his stand up is getting better and better every time. But so am I. I'm working at it every day and I'll be ready to rock and roll on May 14 and bring that belt back to Cleveland."