Stephen 'Wonderboy' Thompson: 'I know I can knock Robbie Lawler out'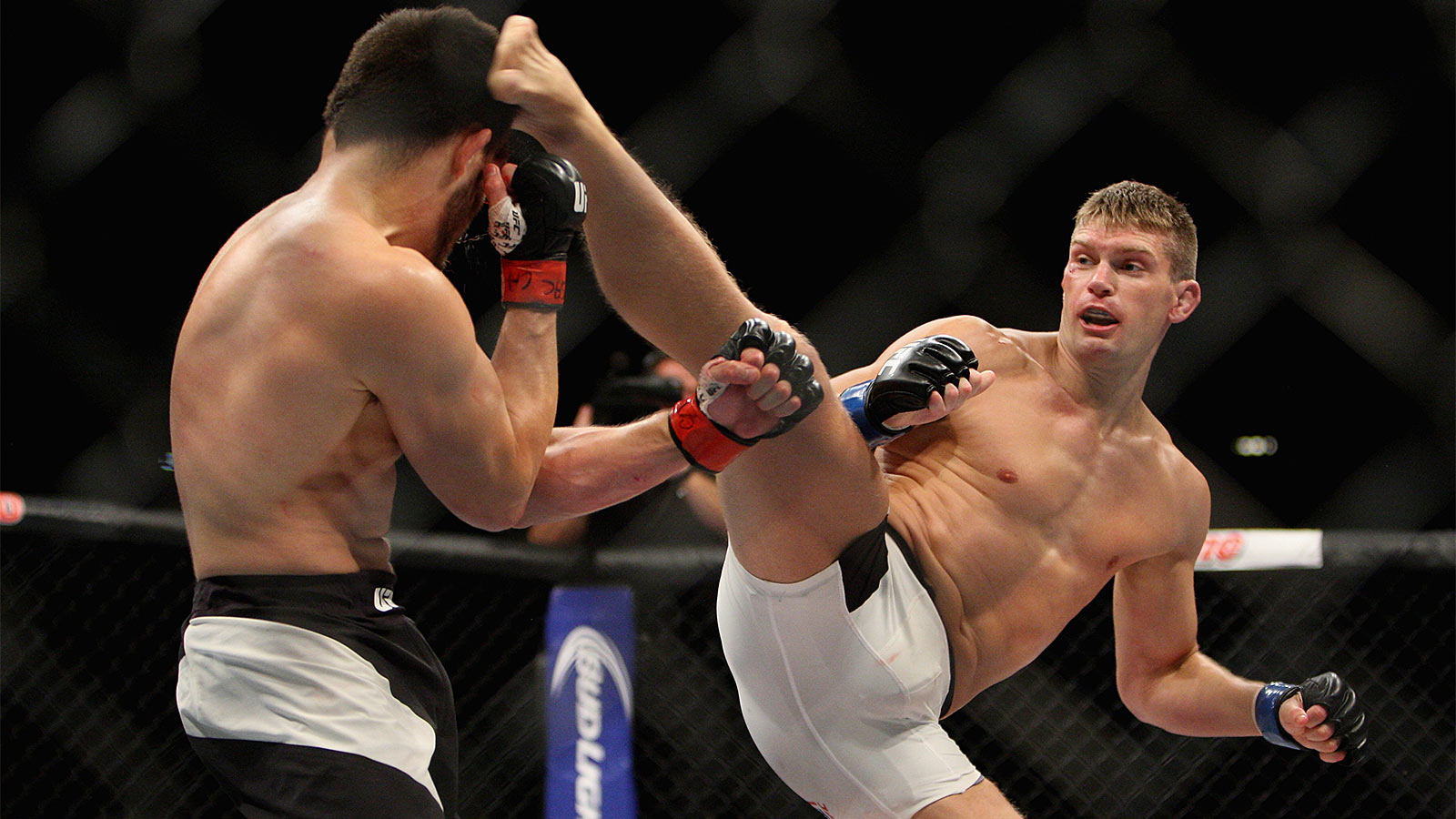 Stephen "Wonderboy" Thompson put on a clinic in his five-round shutout win over Rory MacDonald last weekend in Ottawa, and now the No. 1-ranked welterweight contender has his sights set on champion Robbie Lawler later this year.
Thompson told FOX Sports on Monday that after his latest win that moved him to 8-1 in the UFC that no one from the promotion has talked to him yet about a title shot, but it almost seems like a certainty following his victory over MacDonald.
Thompson knows he has to wait for Lawler to face Tyron Woodley at UFC 201 on July 30, but he believes the champion will walk out of the fight with his belt intact and then he'll be ready to challenge Lawler later this year.
"Just from what I've seen in the past from both fighters, Robbie Lawler gets stronger as the fight goes on. He breaks a lot of guys mentally that way. When guys are starting to get tired, Robbie Lawler's just picking it up. Tyron's the opposite of that," Thompson told FOX Sports.
"Hopefully he's worked on his cardio, but in the past he slows down as the fight gets longer. He goes out very hard in the first round, very explosive in the first round, but if Robbie Lawler gets past that first round, which I believe he will, I think he's coming away with a win, possibly a knockout."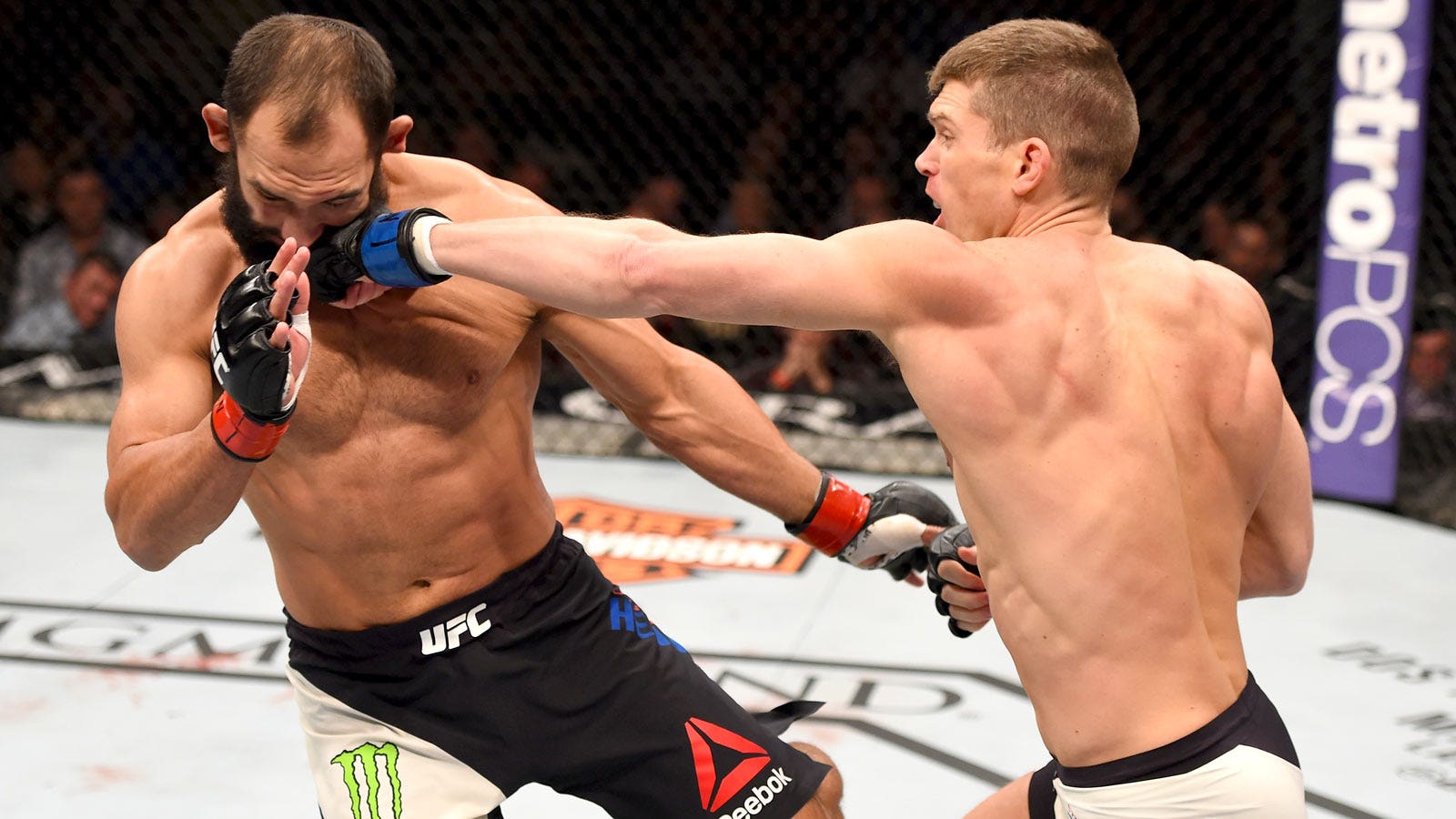 There's not a person in the welterweight division who Lawler couldn't knock out if he landed the right shot, but stylistically Thompson is almost frothing at the mouth in anticipation of a striking war with the current welterweight champion.
Thompson has stood toe-to-toe with the best fighters in the world at 170 pounds and nothing would please him more than testing his striking against arguably the deadliest knockout artist in welterweight history.
As dangerous as Lawler has been, Thompson knows the champion has never gone up against a striker with his range, technique or power and he'd make Lawler pay for an aggressive style that has earned him the reputation as one of the most vicious fighters in the UFC.
"I believe I can (knock him out)," Thompson said. "I believed I could knock out Rory MacDonald, Johny Hendricks and Jake Ellenberger, and sometimes it happens, sometimes it doesn't, but I know I can knock these guys out.
Following his dominant win over MacDonald last Saturday, a lot of experts have theorized that Thompson might even be favored in a championship bout against Lawler despite the veteran welterweight coming into a proposed fight as the champion.
I know I can knock Robbie Lawler out. He's going to move forward and he's going to end up walking into something.
— Stephen "Wonderboy" Thompson
Thompson appreciates the fact that people are starting to truly appreciate his style, but the last thing he'll ever do is underestimate an opponent as good as Lawler in a championship fight. Thompson didn't scratch and claw his way to the top of the division only to miss out on his first crack at the title.
"It definitely puts a smile on my face that people think I might be a favorite in that fight," Thompson said. "I think people are starting to see the skills I have, the karate style that I use, and hopefully we'll get more people out there studying and getting into karate as well. It does put a smile on my face.
"I think I am the better striker. He's the type of guy that stands in front of you, he's very, very tough. I believe he's slower than Rory MacDonald. I believe I'm faster than him. The speed is going to be tough for him, and I think the angles are going to be tough for him. But he's a champion, he's going to be coming with his 'A' game. I need to be ready for the best Robbie Lawler in the world."
As far as his plans for UFC 201, Thompson hopes to either be sitting cage side to watch Lawler and Woodley battle it out or sitting in a FOX studio calling the action as an analyst as he's done in the past.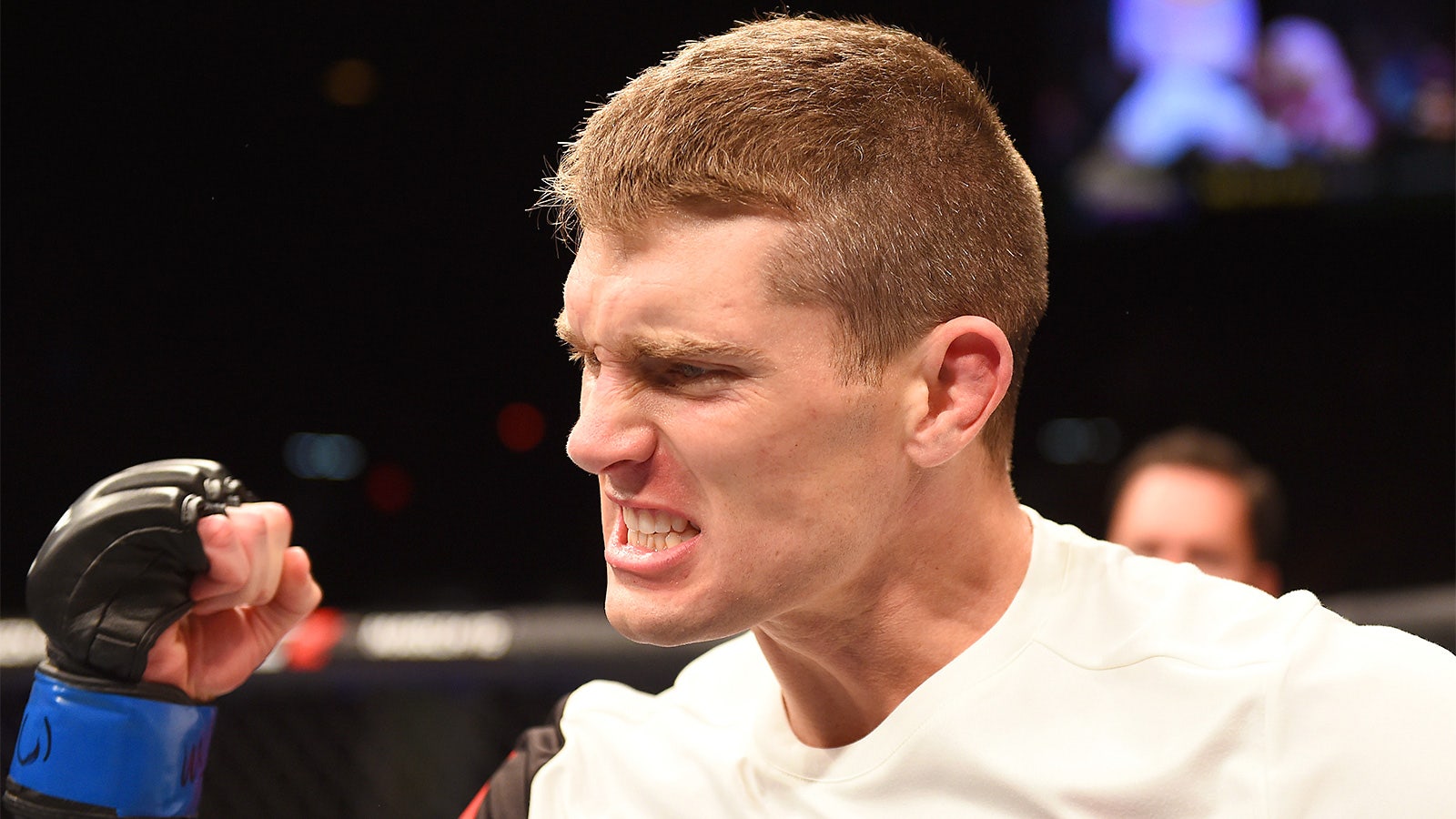 Then Thompson plans on challenging the winner immediately after the fight so he can finally get his long-awaited shot at UFC gold.
"I want to be there," Thompson said. "If not there, hopefully I'll be in the studio analyzing the fight."