Following Ronda Rousey's loss, Cris 'Cyborg' books her next fight at 145 pounds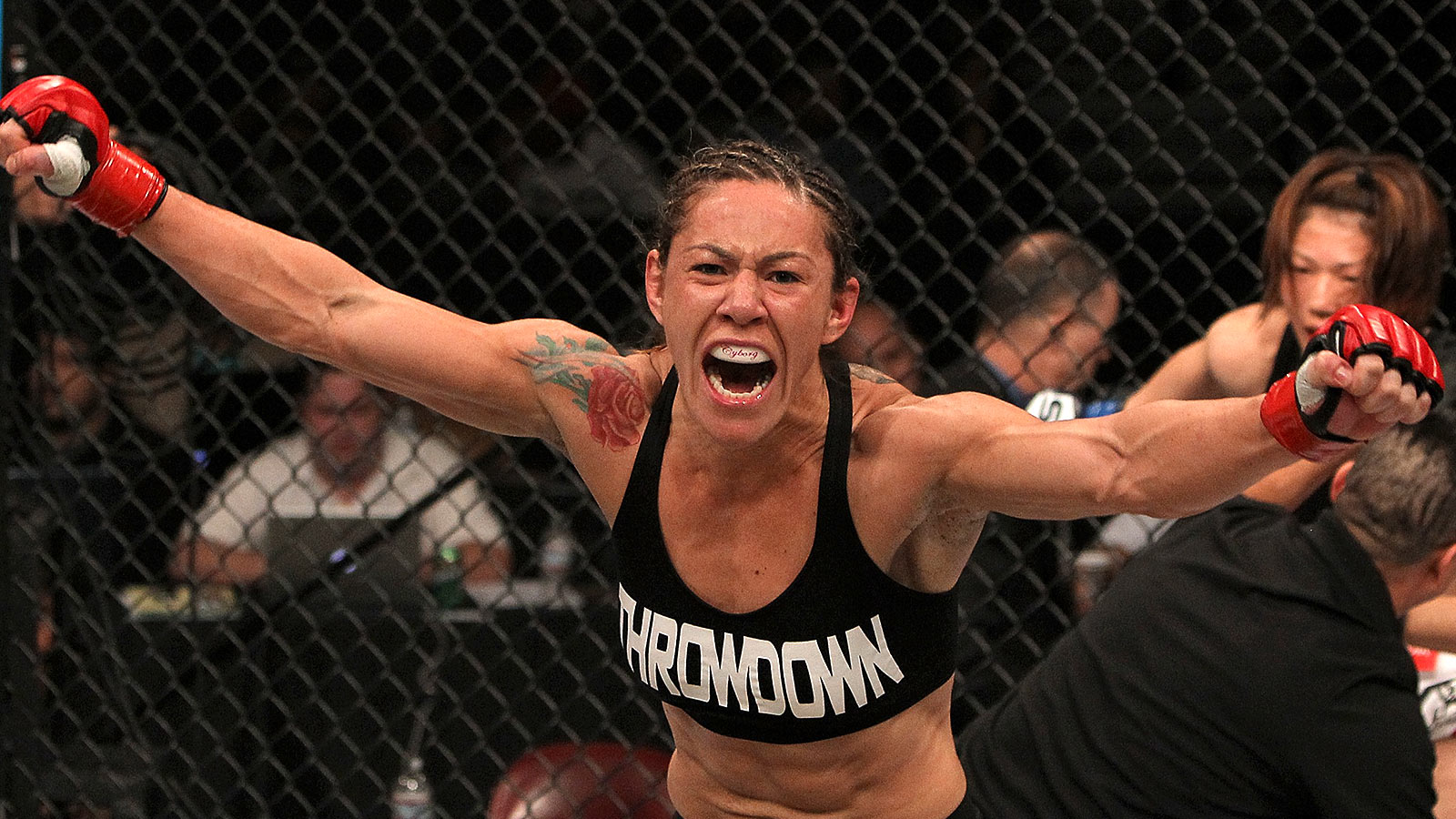 If Ronda Rousey would have defeated Holly Holm in November there was a shot that her next fight would have been at UFC 200 against long time rival Cris "Cyborg" Justino.
As it turned out, Rousey fell by second-round knockout in one of the most shocking results of the year and now it appears "Cyborg" will not pursue a future at 135 pounds for the time being.
The Brazilian fighter, who normally competes at 145, was trying to shed the additional weight to get down to the bantamweight limit for a fight with Rousey that would have likely been one of the biggest UFC cards of all time.
With Rousey now headed for a rematch with Holm when she returns at some point next year, it looks like "Cyborg" will continue with her career at featherweight instead.
"Cyborg's next fight will be at 145 pounds," Invicta FC president Shannon Knapp announced on "Inside MMA" on Friday. "This will be the first time she has competed without hydrating herself with an IV so she's made the decision to go ahead and defend her belt."
While no longer using the IV may have necessitated "Cyborg" remaining at featherweight for her next fight scheduled for Invicta FC in January, Knapp made it sound like the Brazilian knockout artist was abandoning all plans to attempt a cut down to bantamweight for the time being.
"Cyborg" was originally planning to move down to 140 pounds for her next fight and then try to try 135 pounds for the contest after that. It seems for now all those plans have been set aside although Knapp doesn't count out the possibility that it could happen in the future.
"Cris is a UFC athlete so the discussions about what she does in the future certainly goes on between them but especially today with the announcement that Holly (Holm) and Ronda (Rousey) will have a rematch, that will be the next fight for both, I think it does kind of take it off the table for her, kind of shelves it for a bit," Knapp said.
"I still think there's a desire there at some point and that's still a fight I'd like to see, whether it's Ronda or Holly or whoever it is."