Ronda Rousey lands Sports Illustrated cover
The list of accomplishments for UFC women's bantamweight champion Ronda Rousey just continues to grow as she now becomes only the second fighter in the history of the promotion to grace the cover of Sports Illustrated.
The magazine made the announcement on Tuesday that Rousey would be featured on the cover of its newest issue set for release on Wednesday.
The title story by author L. Jon Wertheim focuses on Rousey being named the most dominant athlete in all of sports. And naturally, Rousey's UFC pals had plenty to say about it.
Rousey joins former UFC lightweight Roger Huerta, who also appeared on the magazine's cover in 2007, though it was for a feature on the rise of MMA.
Rousey is in the middle of a media blitz this week as she releases her autobiography titled "My Fight, Your Fight", which landed in stores on Tuesday.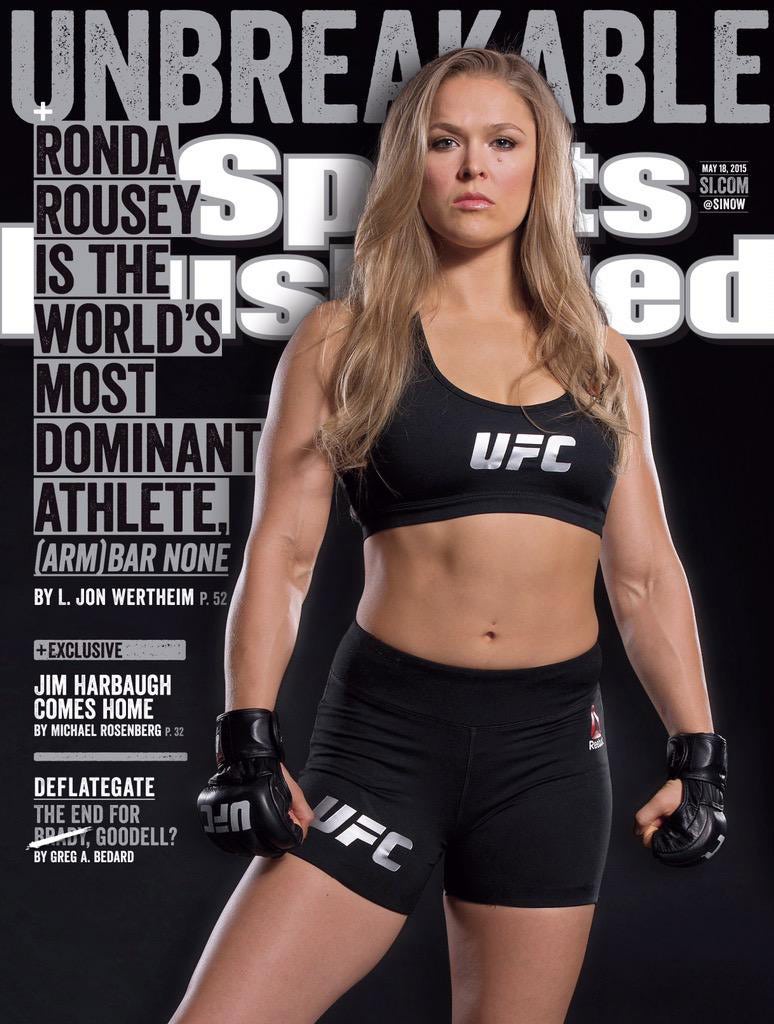 Rousey's Sports Illustrated cover will be followed by her appearance in the "Entourage" movie set for release on June 3, and her next title fight against Bethe Correia at UFC 190 in August.
It appears this will be the summer of Ronda Rousey.