UFC, Reebok unveil New York City themed fighter kits for UFC 205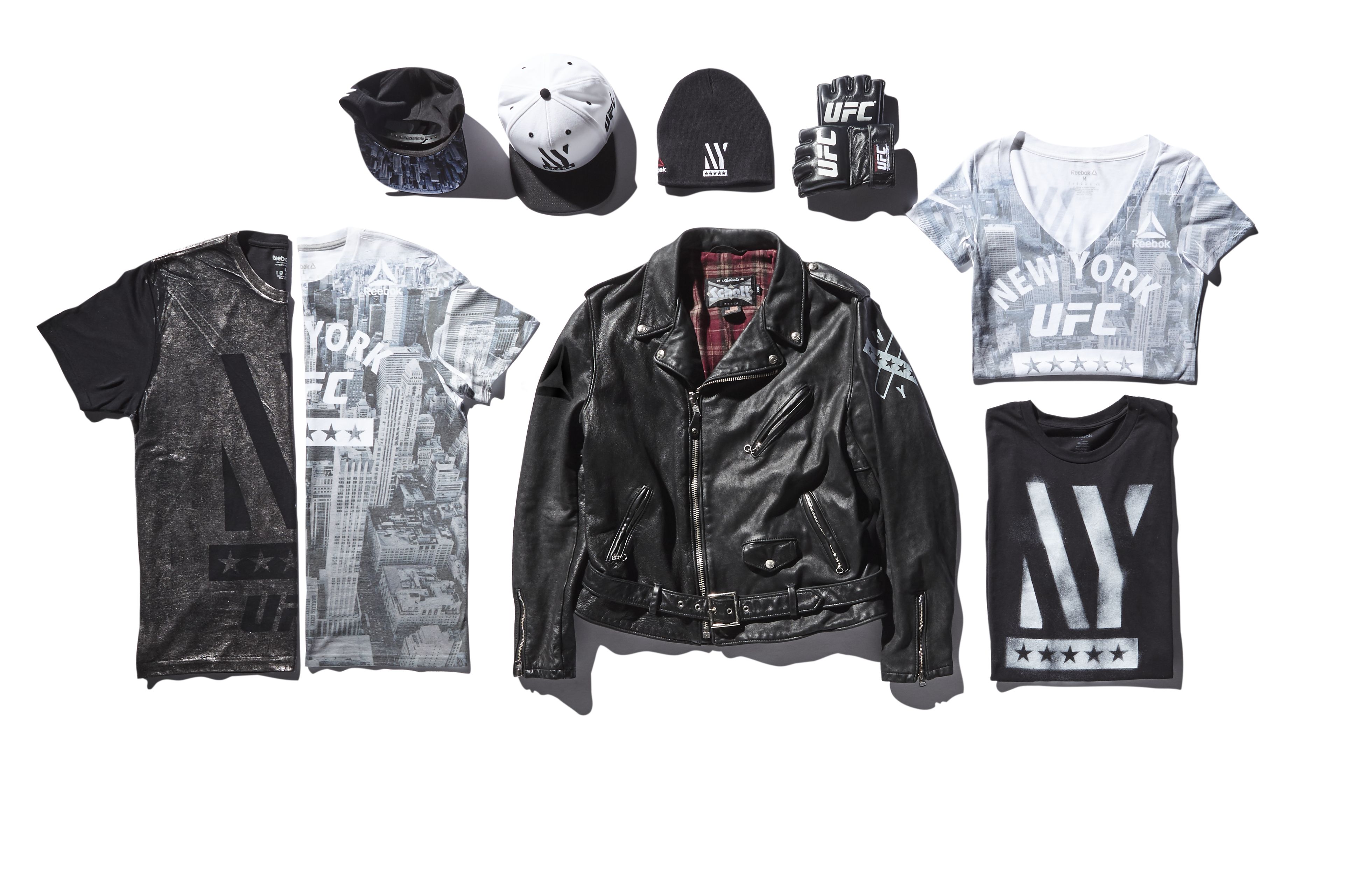 The UFC and Reebok have teamed up to make special New York City themed fight kits for the historic UFC 205 card at Madison Square Garden.
The UFC and Reebok have been producing fighter kits for over a year, slowly tweaking them along the way. Ahead of the historic UFC 205 card, the first the promotion has ever hosted at Madison Square Garden after a 20-year ban was lifted, the two companies have teamed up to create a New York City themed line called UFC City Pack: New York.
"We're excited to reveal our UFC City Pack: New York leading up to our historic event next Saturday at Madison Square Garden," UFC Senior Vice President of Global Consumer Products Tracey Bleczinski said in a press release. "This New York inspired and limited edition product line represents the strength of the city and its rich fighting history, while paying homage to the historical significance of hosting our first event at The World's Most Famous Arena."
The fighter kits were designed with the walkout and weigh-ins in mind, not actual in-ring wear. The line, which features subtle shots of the skyline at times, includes headwear, t-shirts, hoodies and shorts for both males and females.
It also includes a premium leather Reebok bag and an exclusive leather jacket, produced in association with Schott N.Y.C. The jacket will not be for sale and is strictly for the fighters, but limited quantities of the bag will be available to the public.
"New York City holds an unmatched fighting heritage derived through a legendary boxing culture and history. UFC 205 will no doubt tap into that passion and excitement. The NYC-inspired UFC Fight Kit embodies the famous fight culture of the city," said Marc Leonardo, Design Director, Reebok Combat. "We used a simple but stark color palette, incorporating black, white and silver. The iconography was raw and gritty – which evokes a mood that mirrors the community around New York City that is enamored with combat sports. The leather jacket and partnership with Schott N.Y.C was an exciting build to the pack, giving it a fusion of grit and style that NYC is synonymous for."
It's fairly monumental since the UFC and Reebok have never tailored a fight kit for a specific city in the brief history of the event. The products can be found for sale at both the UFC and Reebok's online stores.
UFC 205 is headlined by a lightweight title fight between champion Eddie Alvarez and challenger Conor McGregor, who is also the reigning featherweight champion. In the co-main event, welterweight champion Tyron Woodley defends his belt against Stephen Thompson. Strawweight champion Joanna Jedrzejczyk defends her belt against Karolina Kowalkiewicz in an all Polish showdown.
This article originally appeared on