Paige VanZant and Mark Ballas: Dancing's dynamic duo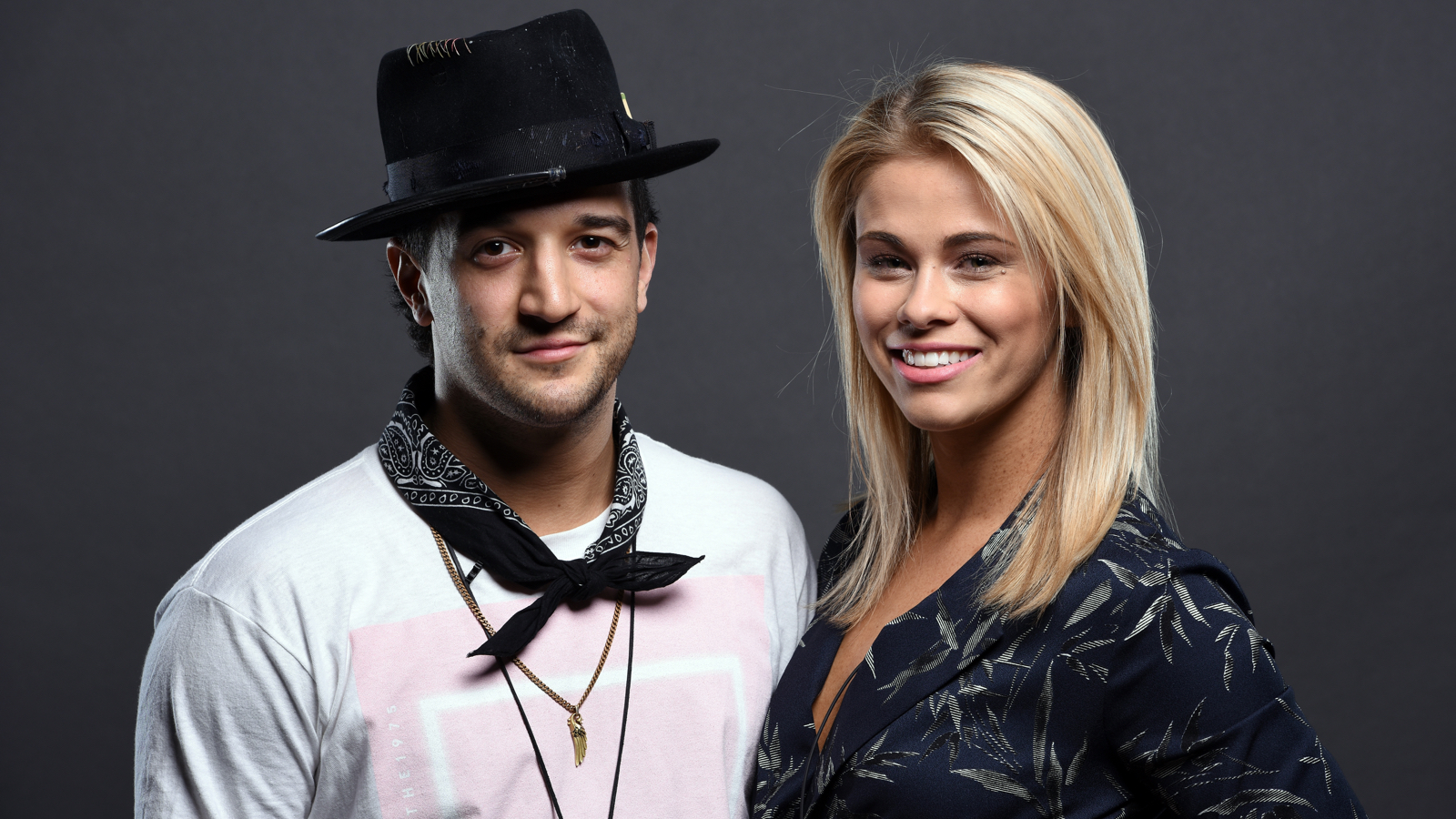 It's the opening night for "Dancing with the Stars" Season 22, and UFC strawweight Paige VanZant has trained for weeks for this very moment.
Ranked as one of the best 115-pound fighters in the world, VanZant took time off from her chosen profession inside the Octagon to return to her first love as a dancer, but this time on a much bigger stage.
Just like preparation for her fights, VanZant has studied with repetition as she gets ready alongside her partner Mark Ballas to step onto the dance floor for the first time.
The lights drop inside the studio in the heart of Hollywood as the audience goes from a roar to a simmering buzz while a video package plays overhead. There's a timer ticking away until the video stops and it's time for VanZant and Ballas unleash a foxtrot for their first dance in season 22.
The work has been done, and Ballas is confident that VanZant is about to shine on the dance floor.
"I'm nervous," VanZant says as she turns to Ballas with the seconds about to run down to zero.
"You got this," Ballas answers back with a smile on his face and all the confidence in the world that his latest dance partner is about to become a household name with her performances this season.
The dance goes off without a hitch, VanZant and Ballas end up with one of the highest scores of the night, and with that the season is off and running.
It was clear from the moment VanZant and Ballas teamed up that these two were going to be the perfect match to make it very far in the competition. In fact, Ballas played a big part in getting VanZant on the show after watching her fights in the UFC and knowing that she came from a dance background, it just seemed like a natural fit.
"I had been pushing for Paige for a few seasons," Ballas told FOX Sports. "Because I had seen her fight and I thought size-wise it would be good. I know she loves dance, too, so I was like you've got to go with this girl in the UFC, she's going to be one of the next big names. They were like 'We're full for this season,' so I kept grinding it out and finally our casting director called me back and said 'We're considering it — can you get in touch?' and from there everything started."
When she finally got selected for the show, VanZant actually requested Ballas as a partner because she thought they would be a great fit for the routines on the show.
Once she arrived in Los Angeles to begin practice, Ballas was a patient teacher, and VanZant admits she had to be an attentive student because despite her years in competitive dance in the past, the work she was doing for this show was much different than anything she expected.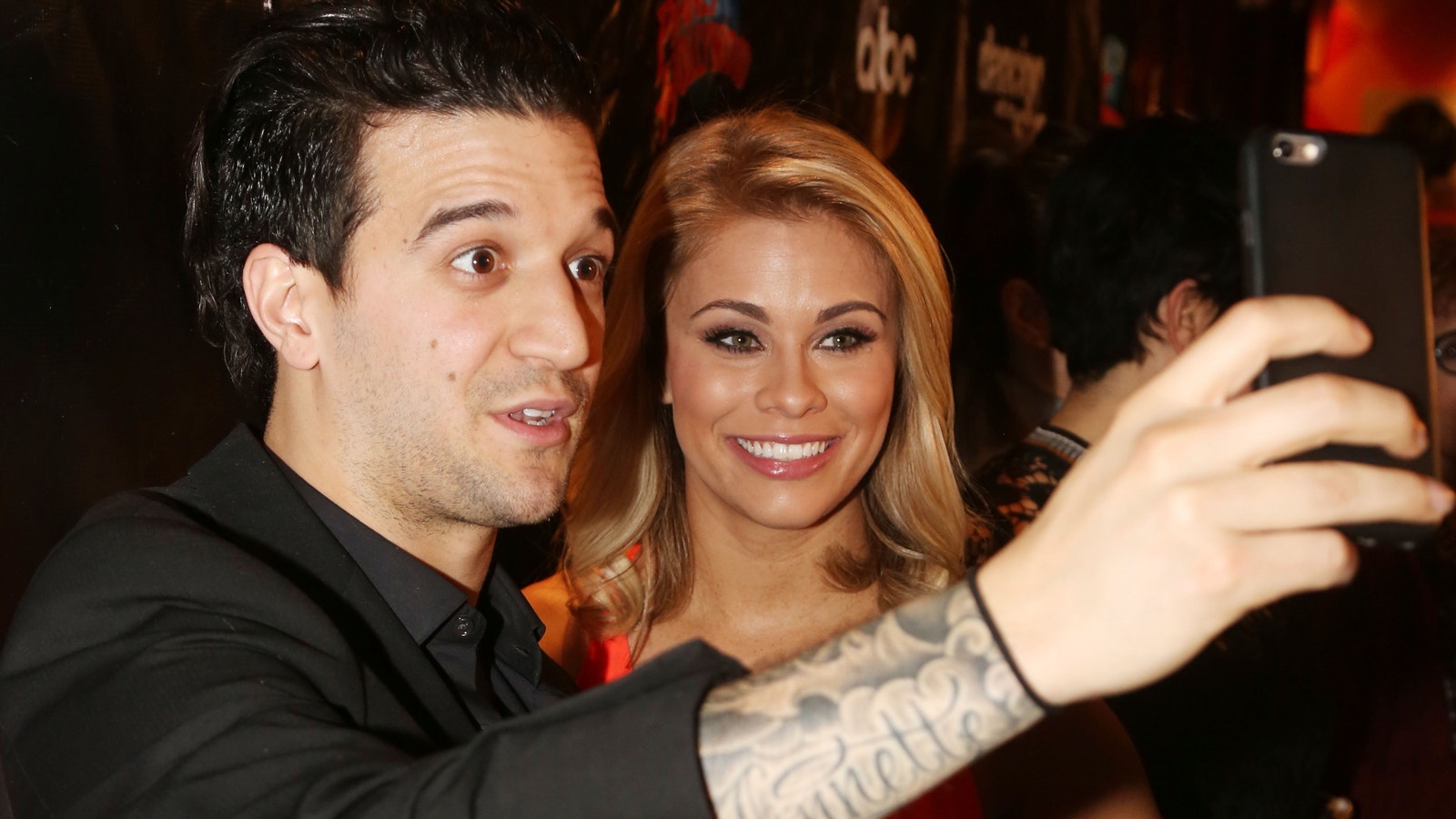 "It's a much different experience than what I thought," VanZant said. "I didn't think it would be easy, but I'm not picking up the ballroom side as quickly as I thought I would. I feel good, the whole experience has been fun and as an athlete I like to learn so I feel like I'm trying to pick it up as fast as I can."
As much as VanZant's athleticism and natural skill on the dance floor helped her adapt to this new arena, it was actually her history as a fighter that came in handy during those first few weeks.
Not only did VanZant get to take part in a UFC-themed performance cooked up with Ballas early on in the competition, but she also had to face a reality that many fighters do just days before a performance.
Ballas actually suffered a back injury during the first few weeks of the show and he was pulled out of the competition just days before he was supposed to perform with VanZant. She was paired up with a new partner with only a few practices to get in sync, but just like in her day job as a fighter, VanZant adapted and once against dazzled when it came time to shine.
Ballas admits as hard as it was to watch VanZant perform with another partner, he was very proud to see how she performed under fire. Of course he was battling back as quickly as possible so he could rejoin her on the dance floor the following week.
"I was very nervous when it happened and devastated, too, just because we have a special partnership," Ballas said. "What she brings and what I bring works well together. It's a deadly combination for this show, and I was nervous about it for being sidelined. Once I got the all clear and I was good to go, I was very excited."
From the moment she signed onto do the show, VanZant has been a dedicated dancer first and foremost, but she's never lost sight of her real job and that's being the a professional fighter.
To perform on the show, VanZant relocated to Los Angeles for the duration of the series, but that hasn't stopped her from training as much as possible in between practices for "Dancing with the Stars."
In fact, VanZant's longtime friend and mentor Urijah Faber made sure that she was well taken care of in Los Angeles while she was away from their home camp at Team Alpha Male.
"Urijah hooked me up with all the coaches that I need when I'm out in L.A. so whenever I'm free or I have a free minute, I just text my coaches and meet them at the gym. It's nice to have them there whenever I need them. It has been a lot of dance stuff, but I'm still training as much as I can," VanZant said.
As soon as she started the show, VanZant had said that she hoped to return as early as UFC 200 for her next fight, but she's recently re-aligned those goals as she's continued to tear through the competition on "Dancing with the Stars."
VanZant has discovered that dance preparation takes a lot of time — the same kind of time it takes her to get ready for a fight. So she's adjusted her scheduled because she wants to win the "Dancing with the Stars" title and then book her next fight in the Octagon.
"It definitely made me re-evaluate things because for a while I was thinking I wanted to do UFC 200, so I was like pushing for that and training as if I was fighting at UFC 200, and it just got overwhelming training for a fight camp and dancing at the same time. So I'm going to push it back a little bit and just make sure I keep my priorities in line," VanZant said.
"Right now, I'm on "Dancing with the Stars," and I don't have a fight lined up and I need keep my priorities in line. I want to do as good as I can on "Dancing with the Stars" and then take another fight."
The good news for VanZant is the UFC, along with the fighters on the roster, has all been supportive of her efforts to win the competition this year.
Several top fighters — including middleweight champion Luke Rockhold, Hall of Famer Chuck Liddell, Chael Sonnen and even UFC president Dana White — have attended shows to watch VanZant and Ballas perform.
"It's been really neat how supportive other fighters and fight fans have been of me doing the show," VanZant said. "It's amazing to have the UFC and the other fighters behind me because I'm ultimately doing it for that. I want to bring more opportunities over to the UFC and the fighters outside of the cage. It's nice to do that."
The dancing duo was even invited to attend UFC 197 this past weekend, and it was like coming home again for VanZant, who was immediately energized after walking back into an arena and seeing the Octagon up close.
For Ballas, it was a chance to be a fan, and even he was shocked at how many people from the UFC have been watching him and VanZant on the dance floor each week.
"To have Nate Diaz walk over to me at the weigh-ins and say, 'You're killing it on the show,' that's so cool," Ballas said. "Jon Jones and Mighty Mouse (Demetrious Johnson) came over and said 'big fan of the show,' so it's really cool to have these other tremendous athletes tune in to watch the show."
With only a few weeks to go in the competition, VanZant and Ballas are coming into the home stretch where each dance could mean the difference between a championship and going home empty-handed.
Ballas has won the show twice previously, with Kristi Yamaguchi and Shawn Johnson, and he believes VanZant could be the key ingredient to championship No. 3.
"I think Paige definitely has what it takes," Ballas said. "I'm going to give it 100,000 percent. I've been a champion twice, I've been in eight finals, and there's been a couple of times where I felt like I was going to get it and I failed at the last hurdle. I feel like Paige and I definitely have what it takes."
As for VanZant, just like in her fighting career, she's never been cocky or overconfident when making predictions, but she would love to go back to the UFC after winning a "Dancing with the Stars" trophy.
"I would love to be in the finals. I would love to get there," VanZant said. "I definitely want to make an impact on the UFC and on MMA. Now that I've been on the show, I've created some really great relationships with the other celebrities so when someone is eliminated, I don't want anyone to go home because I love everybody. It's unfortunate when anyone goes home but I don't want my name called. Of course, I want to win."
Over the course of the show, VanZant and Ballas have bridged the gap from teammates to become great friends and even the UFC strawweight's manager feels like he's become part of the family over the last six weeks they've been training together for the show.
"I think they have a great partnership," VanZant's manager Mike Roberts said. "Mark has been a great teacher, and Paige has been a great student as well. Paige is full of great ideas, and Mark has been very receptive to them. He has been a true pleasure to work with from the start. I think going forward they will continue to get better and better, and Mark is now part of the MMA Inc family for life."
The show has also become a litmus test for VanZant's future because she's always enjoyed the idea of exploring a world outside of fighting with possible gigs in acting or modeling after "Dancing with the Stars" is finished.
VanZant knows it's all a balancing act and fighting will always come first, but the show has given her a great opportunity to begin exploration on becoming a star both inside and outside the Octagon.
"This is a great segue, and this is the ultimate trial to see if I can handle doing everything outside of fighting. I feel like I've been able to balance it really well and it was a great first thing for me to try. I would love if this branched out into other things," VanZant said.
"It is a hard balance but because I was raised really well and I have a great support system, if it's ever too much for me or if I'm not handling things the best that I should, I'm definitely reminded and I'm put in my place. I feel like I have a great support system. No matter how crazy it gets, I'm never doing it by myself."