WATCH: Nate Marquardt unloads brutal right-hook KO over C.B. Dollaway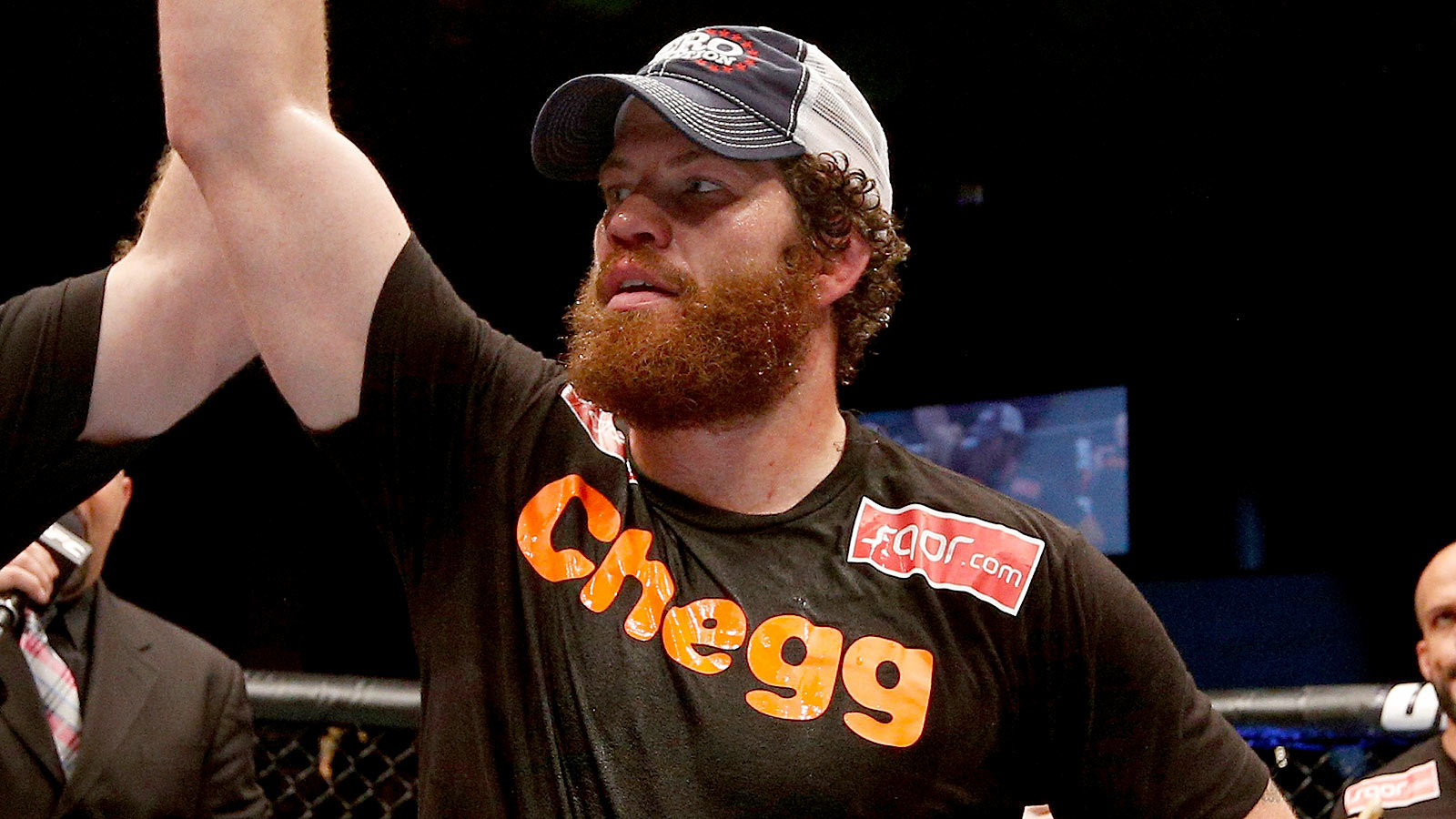 Nate Marquardt needed just one counter right hook to put C.B. Dollaway down and out with a crowd-pleasing, second-round knockout in Orlando on Saturday at UFC Fight Night: dos Anjos vs. Cerrone.
Marquardt has been struggling since returning to the UFC, going just 1-4 over his last five fights. But he proved that there's still some gas left in the tank after scorching Dollaway with his right hand to get the finish.
In the opening moments, Dollaway showed no fear facing Marquardt on the feet, especially after landing a hard right hand in one of the first exchanges of the fight where he rattled the veteran middleweight.
Marquardt fired back with a couple good leg kicks and then landed his best shot of the opening round, a punch that landed right behind Dollaway's ear that forced the former Arizona State wrestler to look for the takedown.
As round two kicked off, Dollaway got more aggressive as he started winging punches while trying to take advantage of his reach and range.
Down goes Dolloway! Nate Marquardt lands a MONSTER right hand that clean KO's his opponent! #UFCOrlando https://t.co/x6DkMXuwtS

— FOX Sports: UFC (@UFCONFOX) December 20, 2015
Unfortunately, Dollaway's aggression cost him after he jumped in looking for a combination and Marquardt countered with a brutal short right hand that landed flush.
Dollaway crumbled to the mat and Marquardt quickly pounced with one more short shot before realizing that his opponent was knocked out cold.
The stoppage came just 28 seconds into the second round.
It was a much needed win for Marquardt, who has fallen on hard times lately after losing his last two fights consecutively.
Following his latest knockout, Marquardt now secures his place in the UFC while Dollaway now faces an uncertain future after he's lost his last three fights.