Nate Diaz taunts Conor McGregor, wants more money for rematch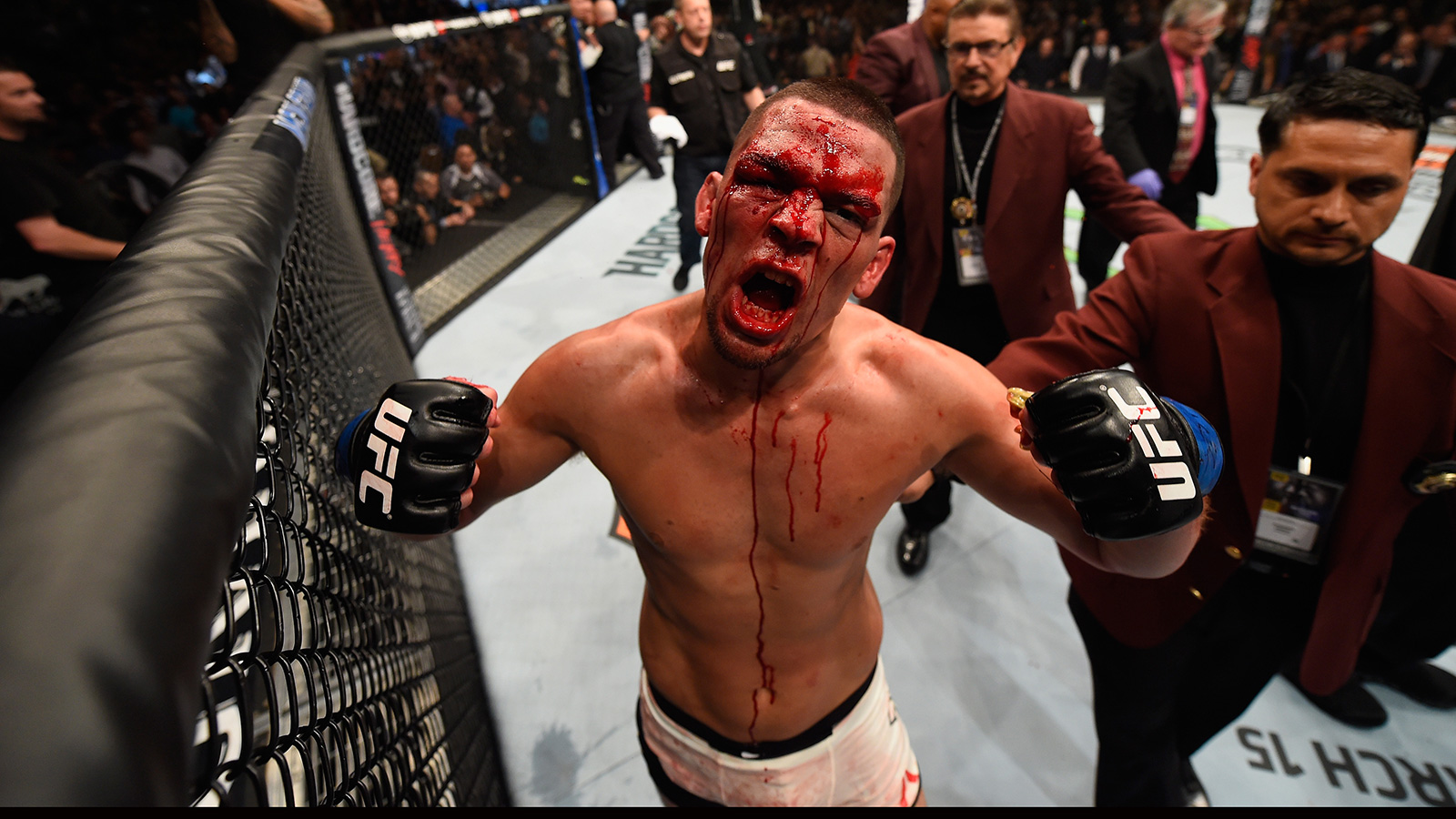 As the negotiations to put together the rematch between Nate Diaz and Conor McGregor continue to go on, it looks as though the UFC is going to have to pony up some serious cash if they want the fight to happen.
UFC president Dana White and co-owner Lorenzo Fertitta traveled to California last week where they met with McGregor and Diaz separately in hopes of finalizing a deal to put the two fighters into another rematch after their proposed bout at UFC 200 fell apart.
The fight was cancelled after McGregor refused to travel to the United States to promote the card, and the Irishman's meeting with UFC upper management helped settle any lingering bad blood from the altercation.
The meeting with Diaz, then, became about financial figures that it would take to get him to agree to a rematch with McGregor at UFC 202 in August. Only, a deal couldn't be struck.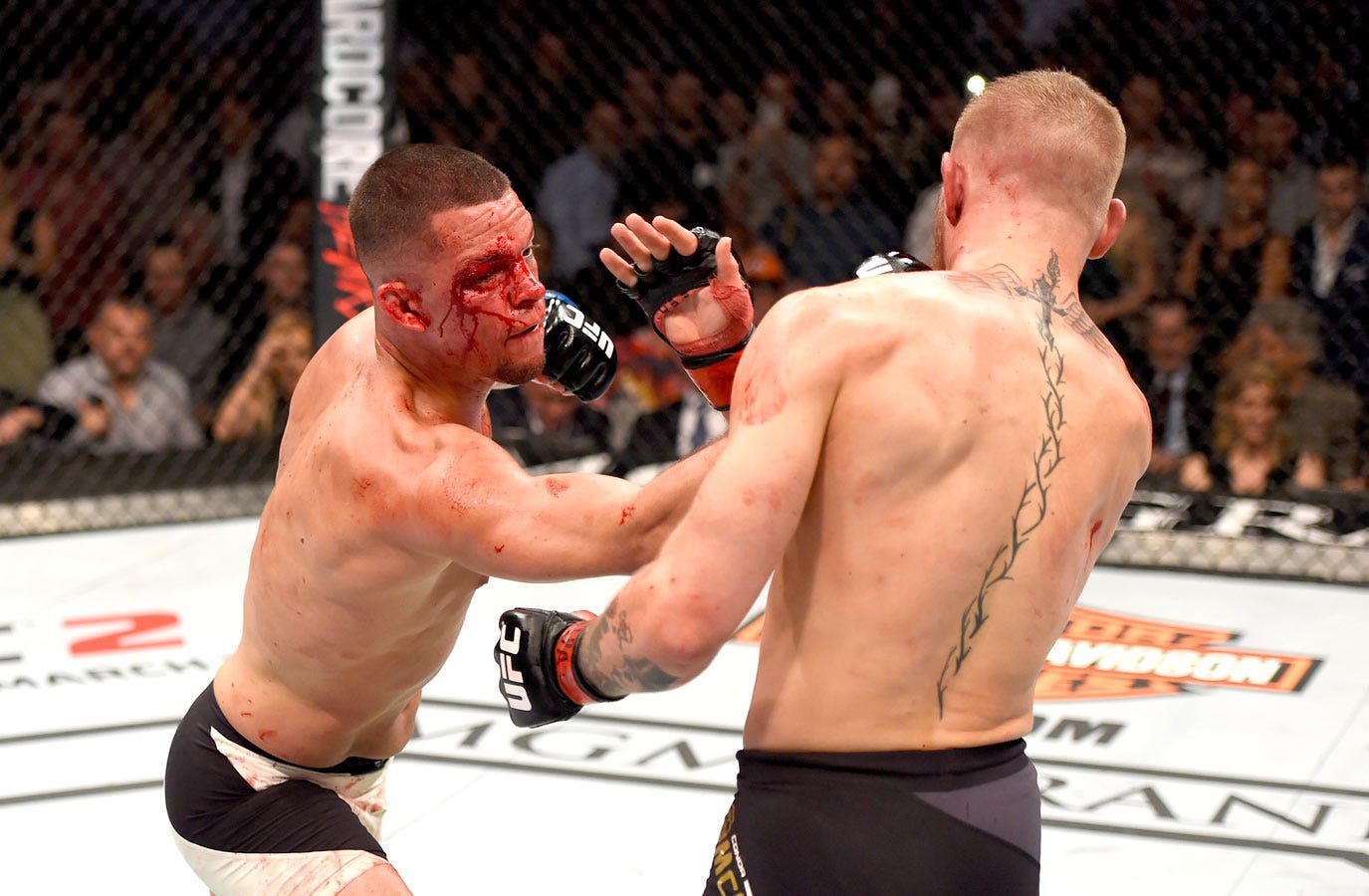 "I just basically told them what was up. I said that was the biggest fight they've had, I believe. Me versus Conor was the biggest numbers they've done or second biggest or something like that. So it was the second biggest on 10 days' (notice) and a lot of people know Conor McGregor's a big draw. I know, whether they want to say it or not, that I put bigger numbers than anybody, too, they just didn't have me on pay-per-view, I've been on FOX cards," Diaz said on the MMA Hour Wednesday.
"I said that was one of the biggest fights you've ever had on 10 days' notice, and he's the biggest draw that you've ever had and I just beat your biggest draw. So if you don't mind, I would like to be compensated better than I was the last time or what they were trying to offer me."
White left the meeting that day saying that things didn't end the way he expected. It now appears to point toward the financial gap between what the UFC was offering and what Diaz was asking to make.
Since the fight at UFC 200 fell apart, McGregor's name has now become attached to a potential boxing match against retired pound-for-pound king Floyd Mayweather. And while it's still highly unlikely the two will actually ever face off, it's still created a ton of buzz.
Diaz believes the Mayweather-McGregor hype started as a way to distract people away from the rematch that was supposed to happen on July 9 in Las Vegas. Either that, or a ploy to keep people from remembering what happened the last time McGregor stepped foot in the Octagon.
I hear all this Mayweather-McGregor (expletive) and I feel like that's a big old publicity stunt to hide the fact that he got his ass whooped.
— Nate Diaz
"Now they're talking that Mayweather (expletive), it's all a cover up," Diaz said. "It's all trying to hide the fact that he got his ass whooped and that they want to buy him more time to get better if we are going to fight. I think the Mayweather thing's a publicity stunt."
Diaz says he doesn't like McGregor's chances against Mayweather — or any professional boxer if he steps into their arena for a fight.
Of course, Diaz feels the exact same way about Mayweather testing the waters with mixed martial arts, because that would end in an even more devastating manner.
"I call your bluff. Go fight Mayweather (expletive). I'll be right here sitting back like OK and what's going to happen? Mayweather's going to (expletive) whoop his ass in a boxing match," Diaz said.
"The MMA fighters they can't box, they can't punch, they don't even train right. They don't train like real boxers. They can't punch for (expletive). Now all the boxers are criticizing Conor like 'Conor will get embarrassed'. It's like he will get embarrassed and you're right, but that's a real arrogant thing to say. You want to know something that's even more embarrassing? If Floyd fought Conor in a MMA match it would be more embarrassing than if Conor fought Floyd in a boxing match."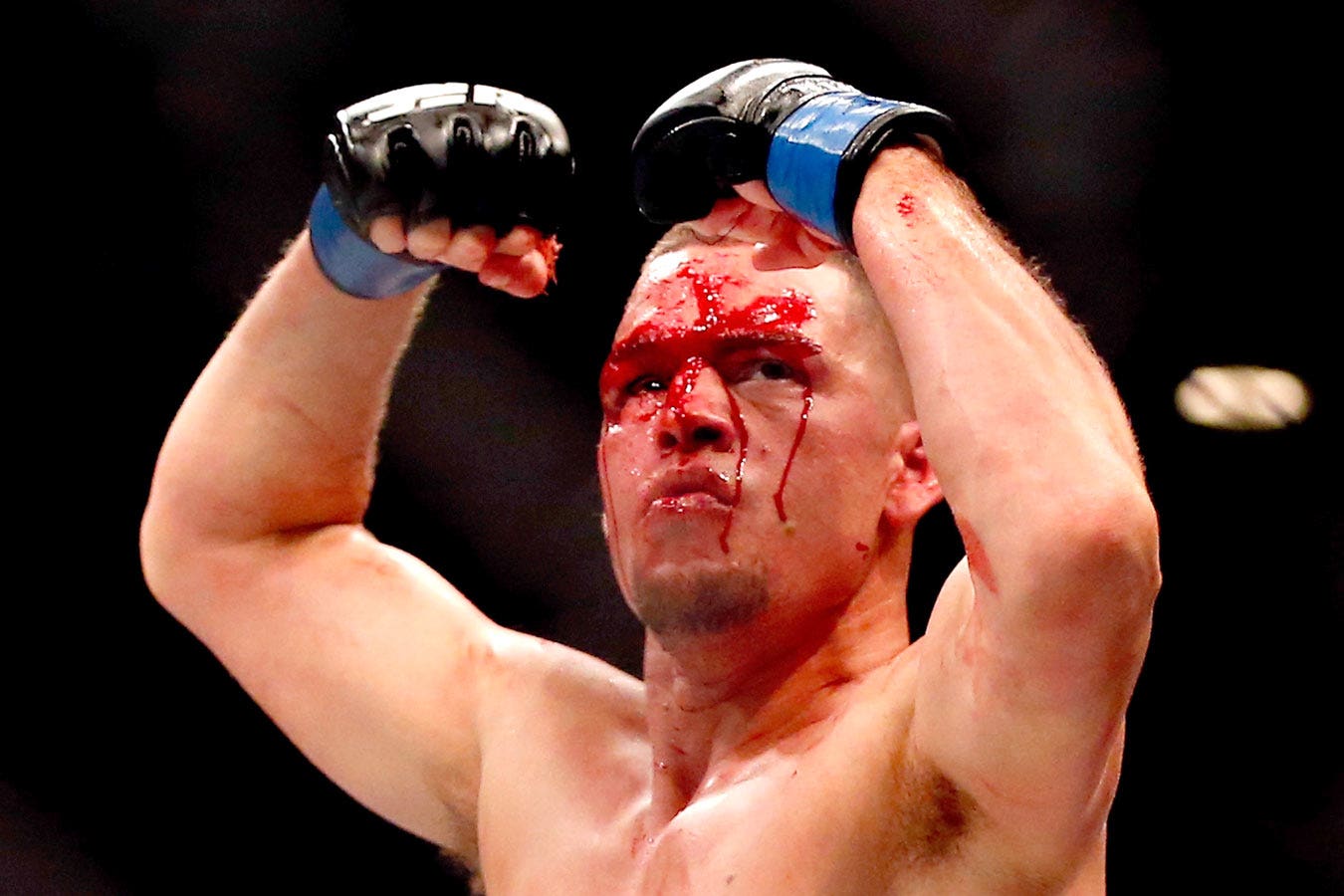 Actually, Diaz likes his chances against both McGregor and Mayweather whether it's boxing or MMA. Diaz has been a longtime student of boxing and has spent hours in the gym with fighters like Andre Ward over the years so he's confident if he ever got the chance, he could hand Mayweather his first professional loss just like he knows he could dish out another beat down of McGregor as well.
"I'm the only one out of the three of us that will say I will whoop both of their asses in one night," Diaz said. "Cause Conor can't say that. Floyd definitely cannot say that. You want a real fight, put me with one of those boxers and I guarantee you I can beat them in boxing at boxing."