Nate Diaz wants something even bigger than a title fight
Nate Diaz didn't sound very interested in a rematch with Conor McGregor just after submitting him at UFC 196. But money talks, and it seems like he's listening.
While there were rumors days after the event that Diaz may get paired up with either welterweight champion Robbie Lawler or lightweight champ Rafael dos Anjos, he's more concerned with the fight that will get the most zeroes added to his bank account.
Diaz doesn't buy that competing for a title automatically makes it a bigger fight so the money weight championship seems to be the one he wants for future.
"I think that title thing's a fairytale," Diaz said on "UFC Tonight". "All these guys are like 'I want the belt, I want to be the champion' but the best fighters in the world are getting paid the best money. That belt thing, as far as I'm concerned, is a fairytale. That might piss a lot of people off, but money talks. If the best fighters aren't getting the most money then why are they getting paid that money for?"
I think that title thing's a fairytale. All these guys are like 'I want the belt, I want to be the champion' but the best fighters in the world are getting paid the best money.
— Nate Diaz
Diaz couldn't confirm his next matchup, but all signs are pointing toward a rematch with McGregor at UFC 200 in what will likely be another huge payday for the Stockton, Calif., native.
In the immediate aftermath of the first fight, which ended with a rear naked choke in the second round, Diaz didn't understand why the UFC would grant McGregor a rematch when he's asked for the same and never received it.
Now, Diaz doesn't seem to mind the idea of a second fight with McGregor and the salary he'll likely earn as a result is probably a big part of the reason why.
"It's a real fight. Some people want to see that fight," Diaz said. "Obviously, it just happened it was a real fight. When you get a real fight, people appreciate it. If that's what he wants to do and that's what the UFC wants to do, let's run it back. Let's do it again.
"If not, whatever. I'm trying to get big fights, the biggest fights possible. I'm here to fight top fighters, the best fighters in the world."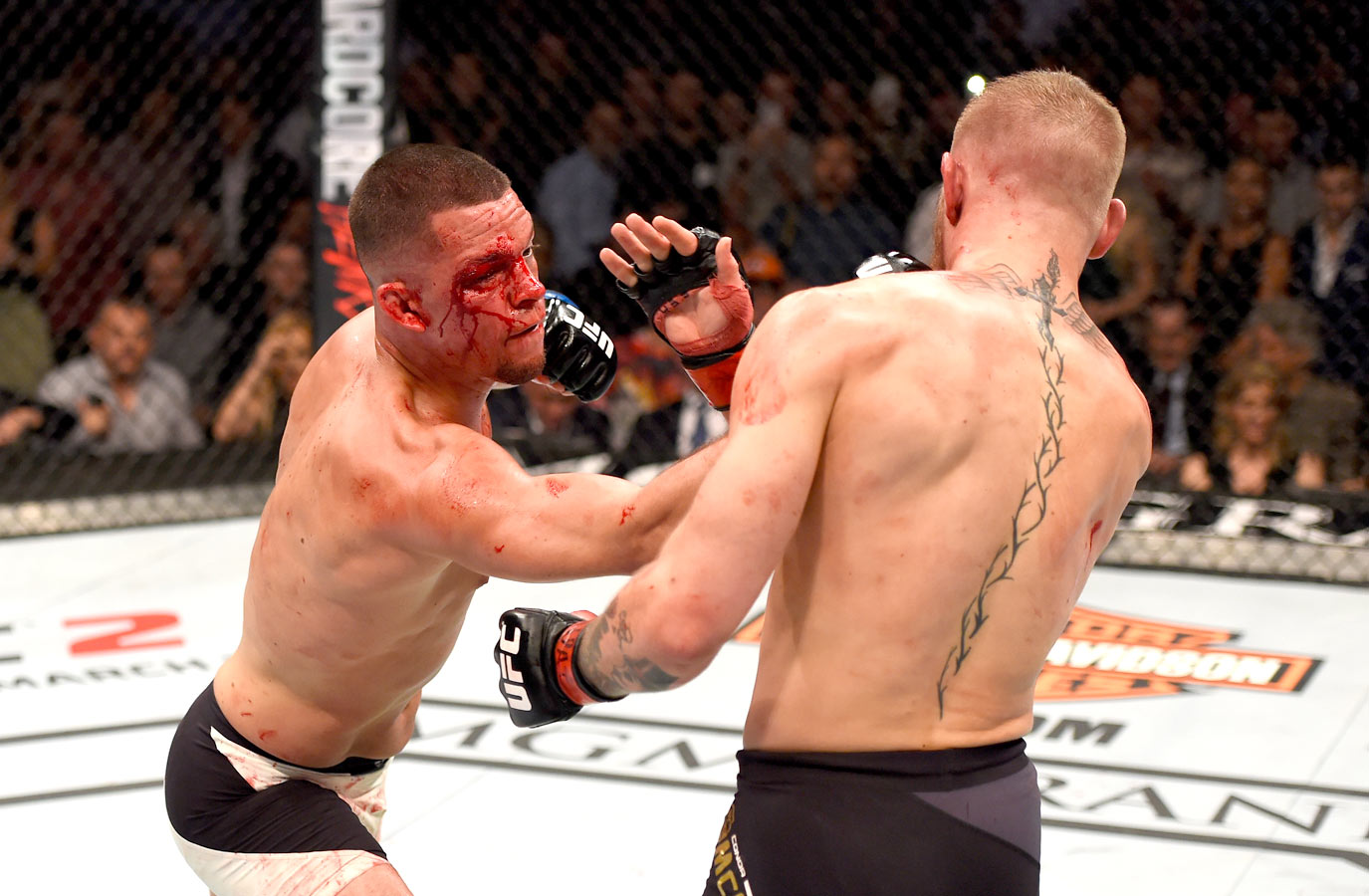 In many ways Diaz actually likes what McGregor brings to the table because he not only performs inside the Octagon, but he's not afraid to speak his mind outside of it as well.
Diaz wishes more fighters would follow his lead as well as McGregor to speak up and ask for what they want by letting their voice be heard.
"He's a fighter, he's doing his thing. He's making more of a scene than everybody else," Diaz said about McGregor. "If everybody else would speak up, everybody would be in these positions but nobody wants to say nothing.
"I've been speaking for years, they tried to quiet me down, but now I beat their guy so you're going to have to hear it now. But if everybody started speaking up, stepping up, we'd get bigger fights, we'd see a lot more people getting a lot more stuff done and it would be a lot more entertaining of a sport."
If there's one request Diaz has regarding a rematch with McGregor it's that he wants the fight at lightweight rather than taking place at 170 pounds again.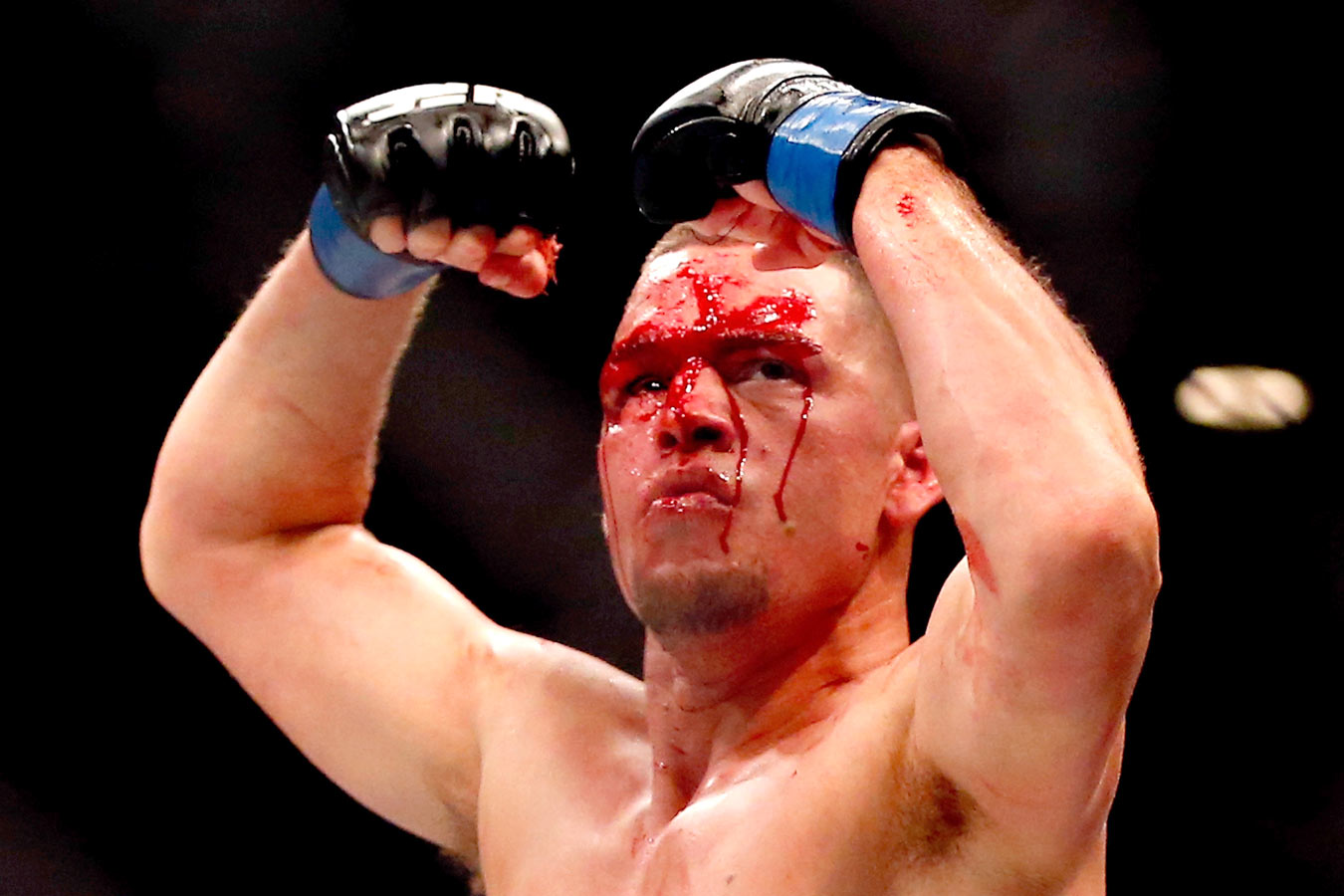 That way when the fight is over McGregor can't make any excuses why he lost to Diaz for a second time.
"If there's a second fight, whatever. I'll fight at (155)," Diaz said. "I'd like to be in shape and be cut up and not have to hear it out of the fans and the people. Not even the fans but the guy (Conor McGregor), I don't want to hear no excuses.
"I'll make (155). I planned on making (155) the last time. We're going to have to see if they want to run it back and then we'll see."