Mike Tyson steps into the Octagon as part of EA Sports' 'UFC 2' game
Boxing legend Mike Tyson might be one of the UFC's biggest supporters and fans and now he'll finally get his chance to compete inside the Octagon.
Well at least fans will get the chance to make it happen as Tyson has been announced as a new playable character for EA Sports' "UFC 2".
The game is due for release on March 15 and features Tyson as one of the characters players will be able to use in the "UFC 2" game. Tyson will be featured as a light heavyweight- and heavyweight-playable character for fans who either pre-order the game or win his character in the career mode.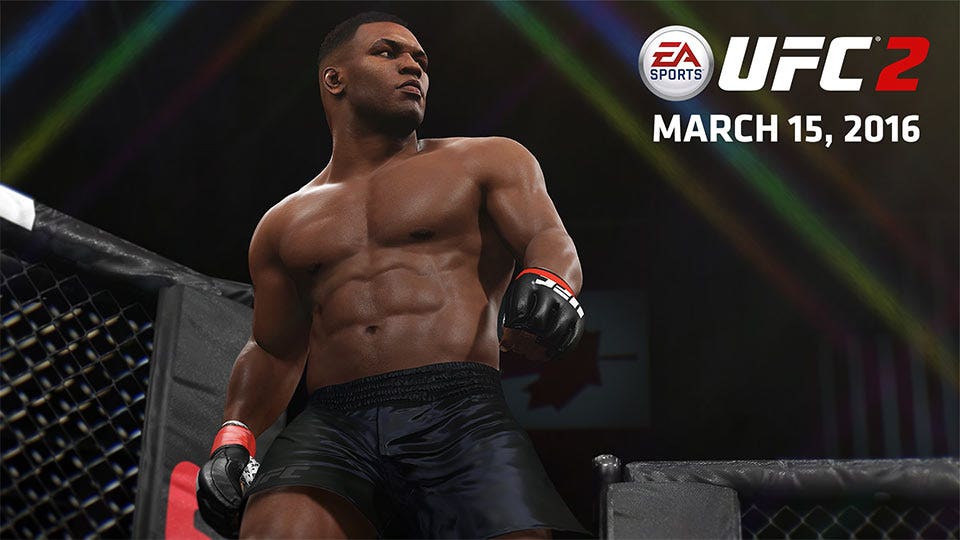 "As a huge fan, I'm honored to be part of EA Sports and explore the world of mixed martial arts," Tyson said in a press release. "I follow UFC very closely and it's going to be very cool to see how I would stack up against these amazing MMA athletes."
According to the UFC, there will be two versions of Tyson in the video game as well.
The "Iron" Mike Tyson version will mimic his classic form from the late 1980s when he was considered the most vicious knockout-puncher the sport had ever seen. The second version will be a "legacy" Mike Tyson with a look and feel geared towards the later stages of his iconic career.
Tyson isn't the first special playable character in EA Sports UFC franchise. Martial arts legend Bruce Lee was part of the original game.