Michael Graves chokes out Randy Brown to stay undefeated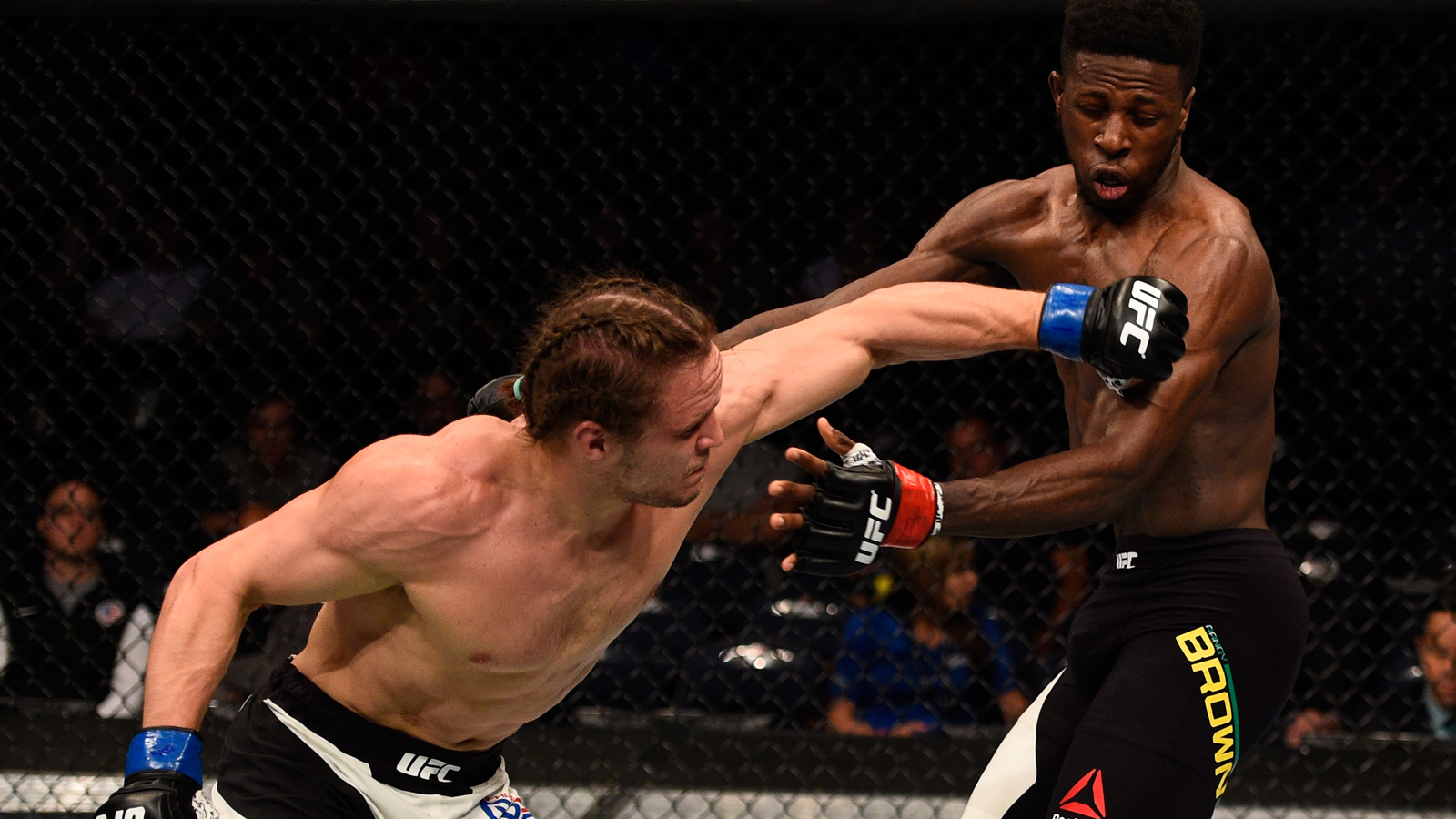 There was a lot of hype around Randy Brown following his appearance on Dana White's reality series "Looking for a Fight" but Michael Graves put an end to that with a second-round rear-naked choke finish to hand him his first loss.
Graves is considered a top prospect, himself, after appearing on "The Ultimate Fighter" two seasons ago as a member of American Top Team, and he looked very impressive to get his second win inside the Octagon on Saturday.
In the opening moments of the fight, Brown did his best to employ the five-inch reach advantage he had over the Ohio native, but Graves wasted no time moving into the clinch to negate the size difference in the fight.
Graves took Brown to the mat midway through round one and kept him there until the horn sounded while peppering away with short elbows and punches to maintain control on the ground.
Michael Graves locks in a tight RNC and gets the tap! Big win for @UltimateFighter alum @GravesMMA #UFCTampa https://t.co/yLq5xi2MFp

— FOX Sports: UFC (@UFCONFOX) April 16, 2016
In round two, Graves quickly seized another Brown mistake as he latched onto a leg and quickly planted him back on the mat after an ill-advised kick gave him ample opportunity for a takedown.
This time, Graves quickly pressured Brown and advanced his position to side control before eventually taking the back.
From there it was all Graves as he wrapped up Brown like a pretzel and quickly slipped his arm under his opponent's neck and wrenching up a rear-naked choke.
Brown had nowhere to go as he was flattened out on the mat and he quickly tapped out, handing Graves the win at 2:31 in the second round.
Both fighters could have a bright future in the UFC but Graves remains undefeated with a perfect 2-0 record in the Octagon as he continues his climb up the welterweight division.