Michael Chiesa taps Jim Miller, takes aim at lightweight top 15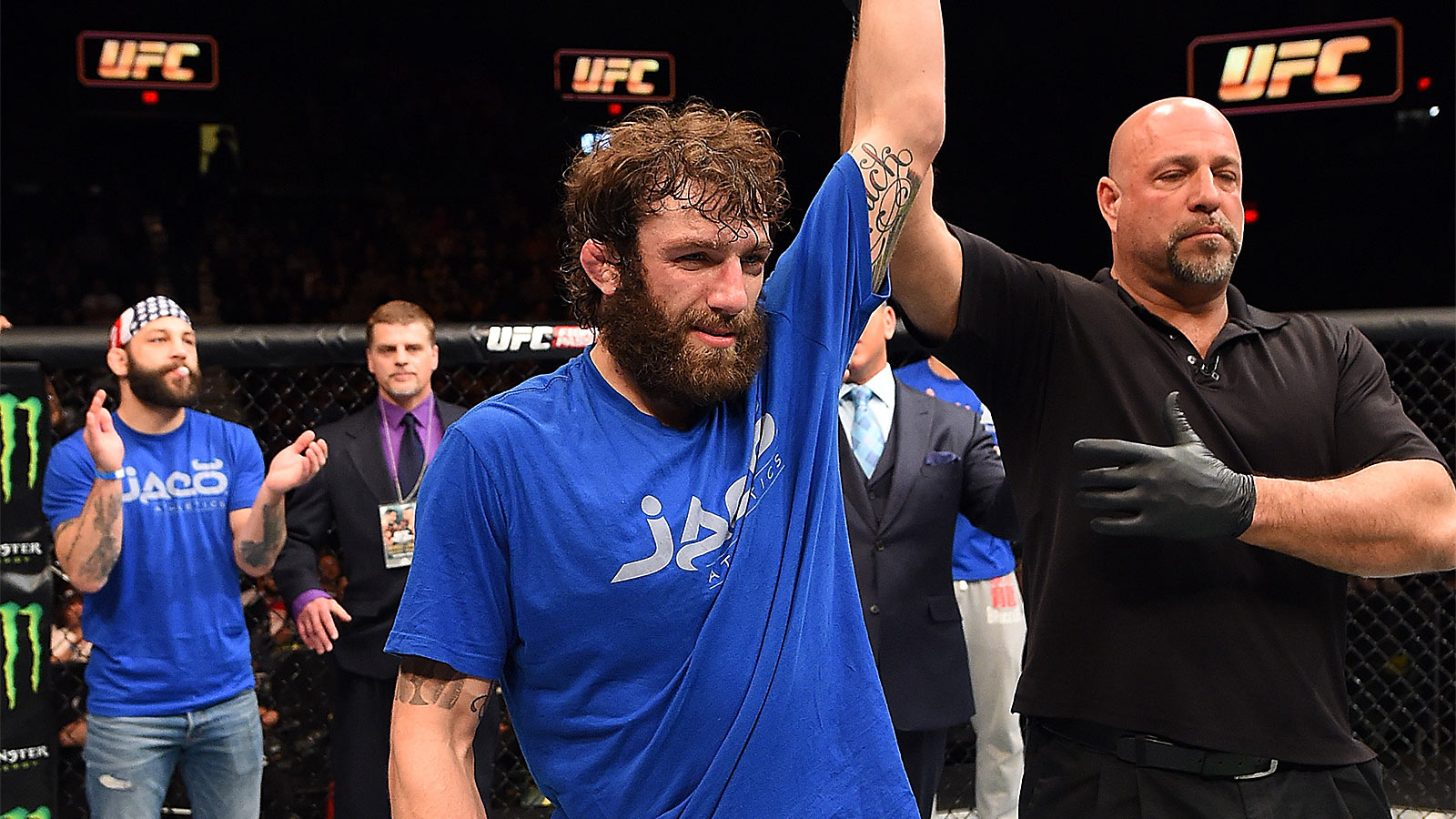 Michael Chiesa put on an impressive showing with a submission victory over Jim Miller before proclaiming that he'd be knocking on the door of a title fight by the end of next year.
It didn't take long for Chiesa to take Miller to the ground, but he struggled to advance positions on the Brazilian jiu-jitsu black belt, who stayed calm and composed on the bottom.
Miller saw an opening and looked for a knee bar, but it only forced Chiesa to open up and it allowed the New Jersey native to reverse positions and land on top. Miller quickly scrambled and eventually landed on Chiesa's back where he locked on the body triangle and started fishing for the rear-naked choke.
Time ran out on Miller before he could get the choke, and as the second round got underway Chiesa got inside on a leg and immediately took the fight back to the mat again.
Chiesa methodically advanced his positions while looking for short, cutting elbows from the top while Miller played the guard game. Once again it was the knee bar that allowed Miller to escape, but this time Chiesa was ready for it.
Chiesa began raining down huge punches to the side of Miller's head before quickly jumping on his back and looking to punish the UFC veteran with strikes.
Chiesa's punches forced Miller to move, which opened up the neck and allowed the former "Ultimate Fighter" winner to wrap his forearm under the chin and cinch up the choke.
Miller tapped out and Chiesa immediately climbed the cage to celebrate his victory.
Following the win, Chiesa pointed down at the media assembled cage side and proclaimed that he's a top 15 lightweight and by the end of 2016 he'll be knocking on the door of the top five and a title shot.
"I'm not taking any backward steps," Chiesa said. "I want top 15 fighters."