Michael Bisping vs. Dan Henderson 2 in the works for later this year
LAS VEGAS — It looks like Michael Bisping will get a second chance at Dan Henderson after all.
The new middleweight champion is expected to face Henderson for his first title defense later this year at a proposed card in Manchester, England according to UFC president Dana White.
White revealed the news on the FS1 UFC 200 post-fight show with Bisping sitting directly to his left with the champion smiling ear to ear over the news being announced. White did say the bout isn't actually signed yet, but sources have indicated when speaking to FOX Sports that everybody is on board and the bout will likely take place in October.
"We're going to do Dan Henderson versus Michael Bisping," White revealed. "It's a fight that the champ wants, it's a fight that the fans want, and hopefully Manchester. I'm thinking about doing it in Manchester, England. It's not actually signed yet."
The sticking point to the fight being made could be Henderson's current status with the UFC because he was out of contract after his last win over Hector Lombard in June.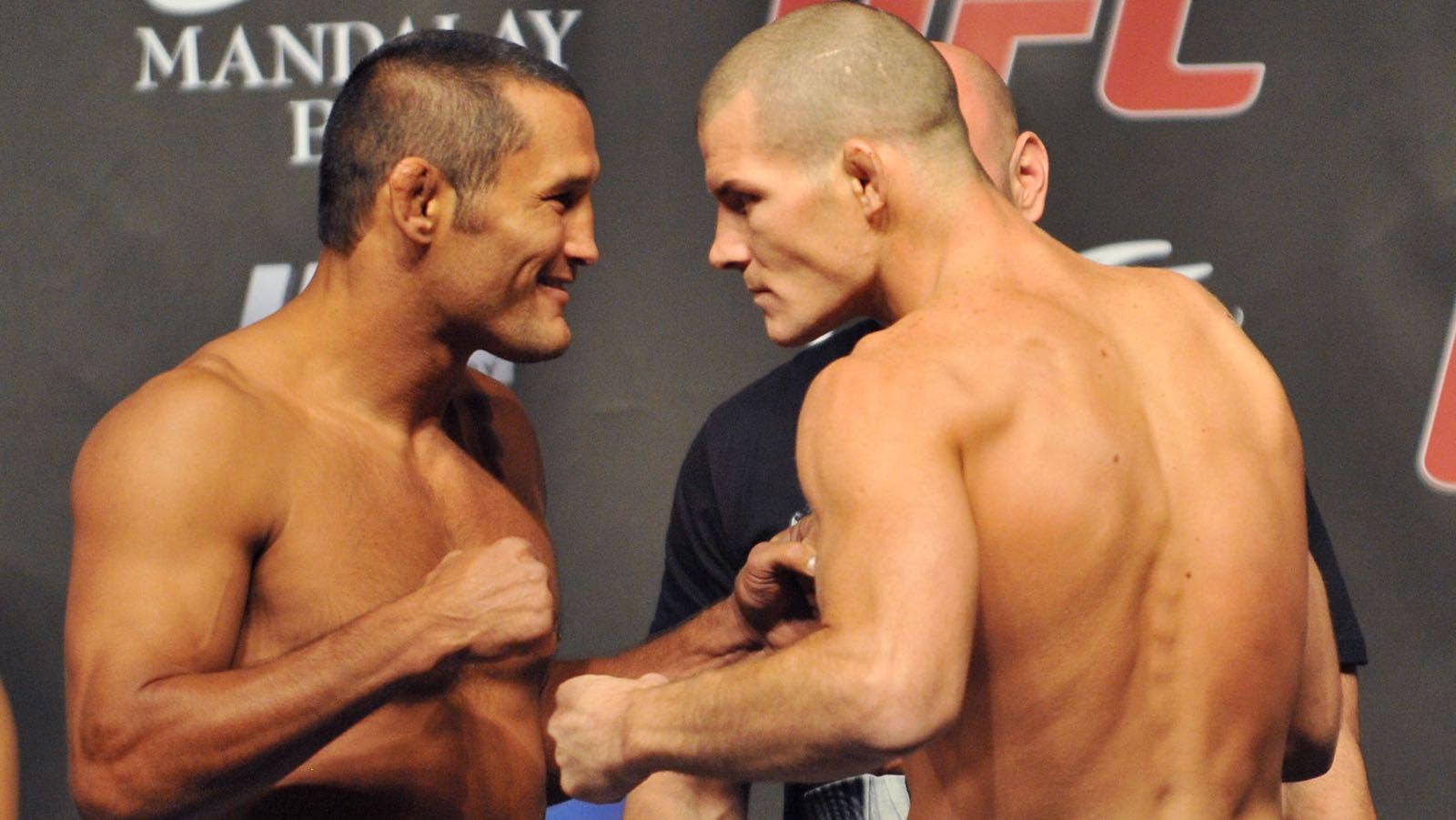 Henderson fought out his last deal with the UFC so he would have to sign a new contract before he could officially book the title fight with Bisping.
The fight would serve as a chance at vengeance for the new middleweight champion after Henderson knocked him out cold at UFC 100 back in 2009. Ever since then, Bisping has been itching for a chance to get that loss off his record and now it appears he's going to get his wish.
"I promise revenge on Dan Henderson on behalf of the people of England. Don't you worry," Bisping said.
Henderson told FOX Sports just after his win over Lombard that if he got the chance to fight Bisping for the title that he would retire after the bout no matter whether he wins or not. Henderson has competed for UFC gold before, but still hasn't wrapped that title around his waist.
Capping off what is undoubtedly a Hall of Fame career with a title fight victory would certainly be a fitting end for Henderson.
"It's something I definitely would fight one more time against him for sure, if I got the opportunity I would absolutely fight against him and that would be my last fight for sure," Henderson said.
"That would definitely be my retirement fight for sure. I think with that being known ahead of time, it just adds to the excitement to the fight and the draw of the fight. Hopefully, they can make that happen."