Michael Bisping's championship win is everything we love about MMA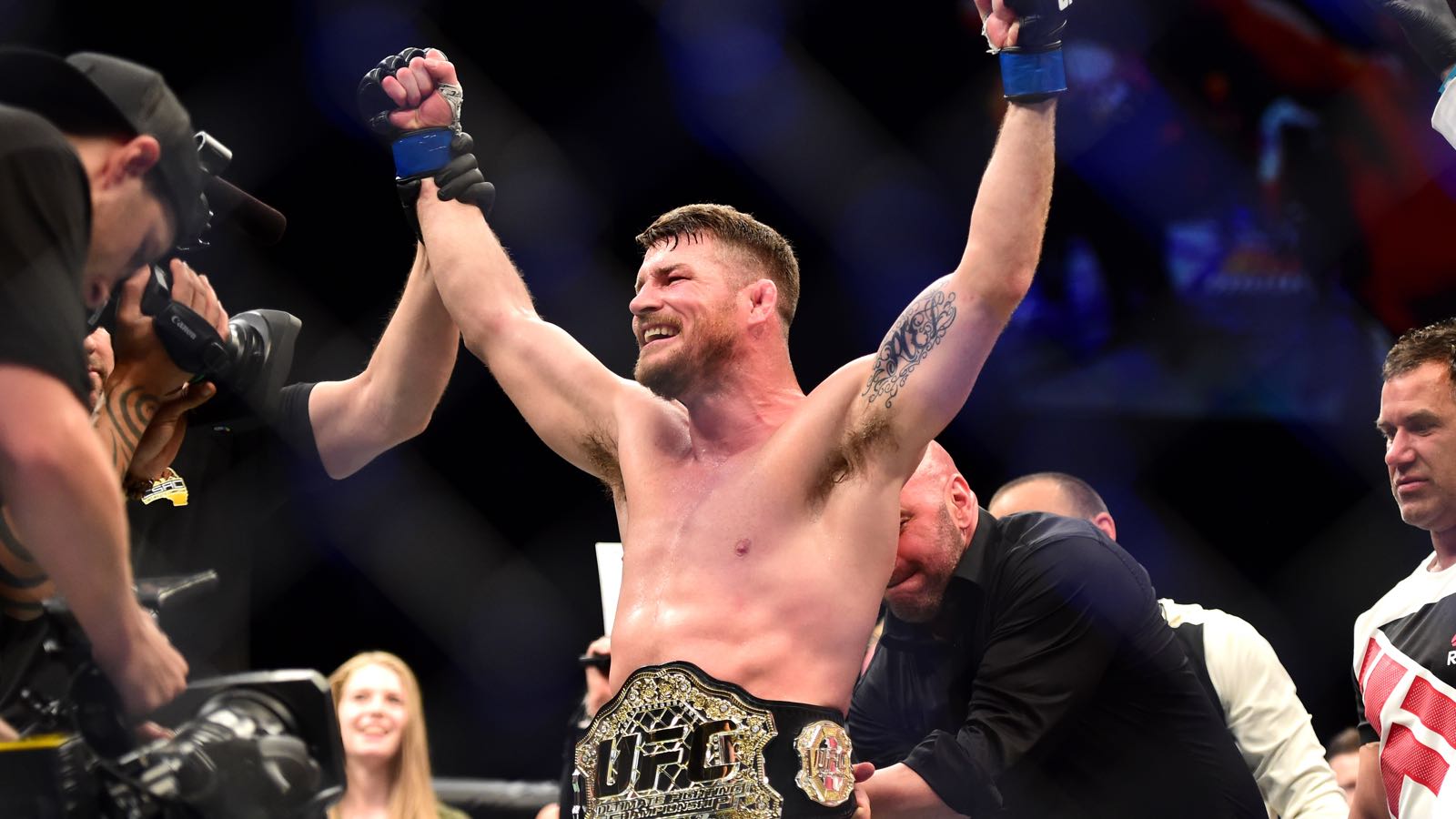 For the better part of the last 10 years, Michael Bisping's career in the UFC could best be defined as always the bridesmaid, never the bride.
Bisping was the definition of a perennial contender.
He always hovered around the top five of the division and constantly found himself in fights that could have put him into the position where he would compete for a championship, but each and every time he came up short.
In 2014, Bisping fought Luke Rockhold in Australia in another bout that should have put him on the cusp of a title shot, but his dreams evaporated in an instant after he was head kicked and then choked out in the second round
At that moment it seemed like Bisping's chances to become a UFC champion were gone.
He was on the wrong side of 30, he lost every No. 1 contender fight he'd ever participated in and the middleweight division was starting to look like a shark pit while Bisping seemed more like chum than another predator lurking in the water.
But Bisping never gave up hope no matter how many fans, journalists or fighters lost faith in him. He continued to pick up important wins, and Bisping was finally granted a shot at former middleweight champion Anderson Silva earlier this year.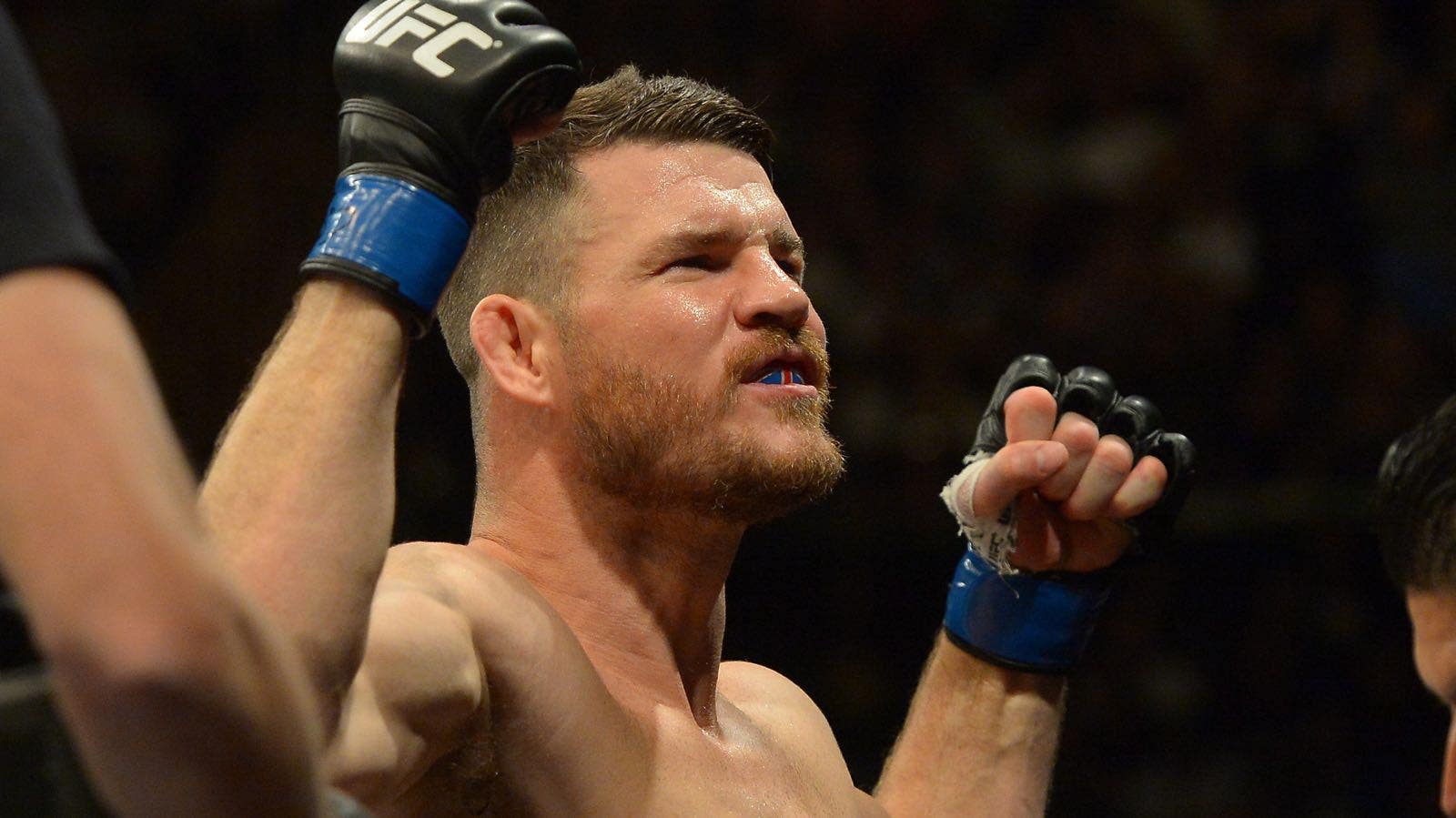 Sure, Bisping was a huge underdog as he had been in most of his big fights, but the outspoken Brit refused to believe that he couldn't topple the fighter widely regarded as the greatest of all time. Five rounds and 25 minutes later, Bisping earned a unanimous decision victory over Silva, but even in that proud moment he still hadn't done enough to earn a shot at the title.
So it almost seemed fitting that after everything Bisping went through to this point in his career that it was an injury and a two-week notice where he finally got his crack at the championship. Nothing else about his UFC run had been conventional, so why should his first title shot be any different?
Still, Bisping accepted the rematch with Rockhold without a single second's hesitation. He took those two weeks to promote the fight and do what little he could do in the gym to prepare.
Of course, the reality was Bisping was stepping into a championship fight and competing based on whatever skills he had amassed over the last 37 years and not anything he learned in the last two weeks.
Bisping stepped into the Octagon with the same confidence he had against Silva and the same swagger that got him to this point after 10 years and 25 fights in the UFC. Less than five minutes later, Bisping realized his dream after landing a series of thudding punches that flattened Rockhold and won him the UFC middleweight title.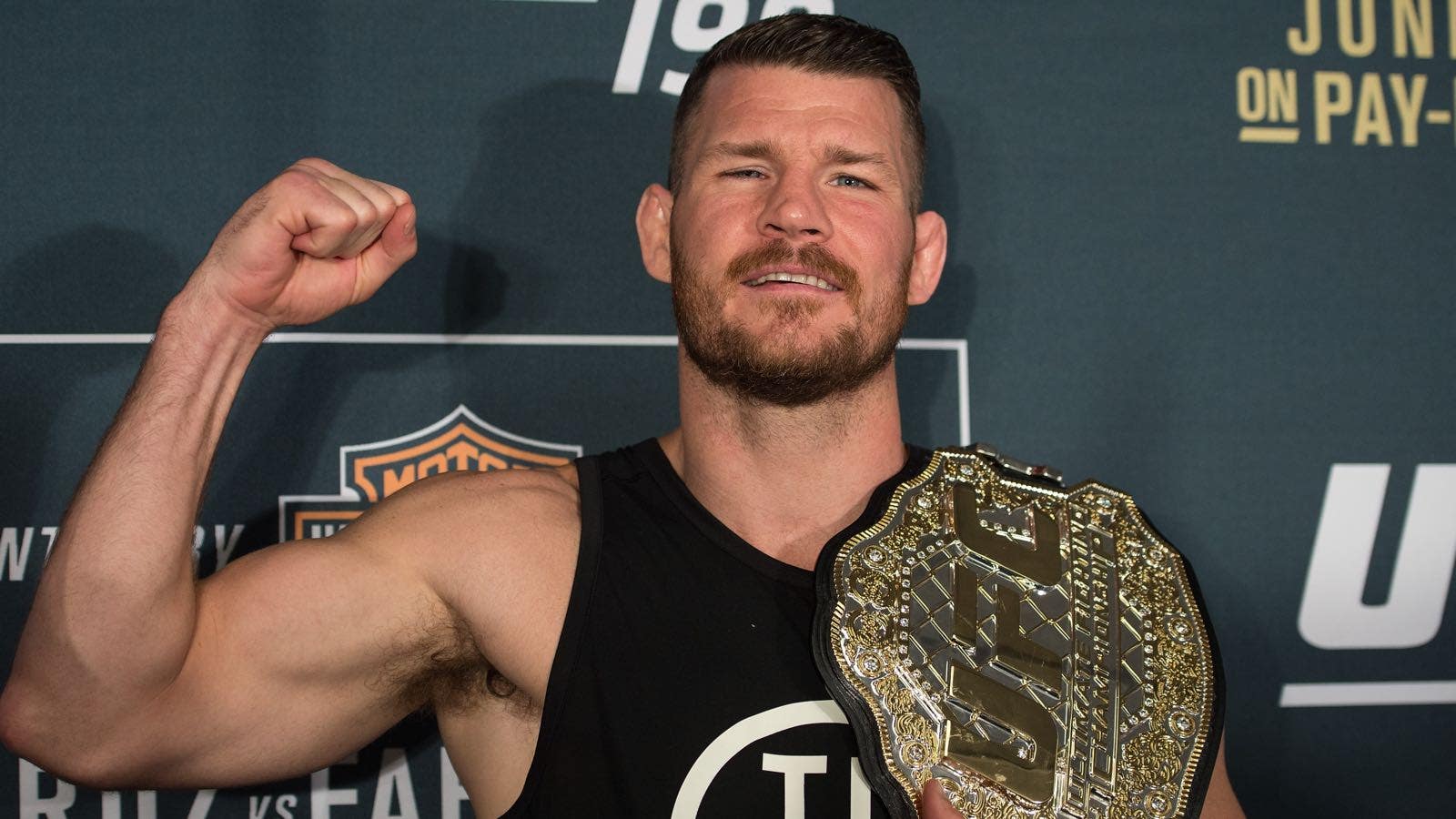 Bisping's journey to the championship was unconventional, but it's doubtful he'd have it any other way.
To say he endured a few roadblocks would be like saying the city of Cleveland has suffered through some minor setbacks while waiting for a team to win a championship there over the last 52 years. The losses in No. 1 contender bouts are the most notable moments Bisping has been forced to suffer through, but he's faced so much more over the last decade.
Throughout the course of his UFC career, Bisping has fought six competitors who have either tested positive for banned substances or been noted users of testosterone replacement therapy, which may have been legal at the time but was eventually outlawed from the sport. Bisping became the poster boy for speaking out against performance enhancing drugs because he so often fell victim to fighters who were later exposed as cheaters.
One of those losses came to Vitor Belfort in 2013, in which Bisping lost in a brutal knockout in the second round that not only put him out of title contention yet again, but it also nearly ended his career. Bisping suffered a detached retina as a result of the knockout and the problems with his eye ended up putting him out of action for a year between April 2013 and April 2014.
The truth of the matter is no matter how many surgeries or recovery time he has, Bisping's eye will never be the same again. Still, he never lost sight of his goal and that was to one day become UFC champion.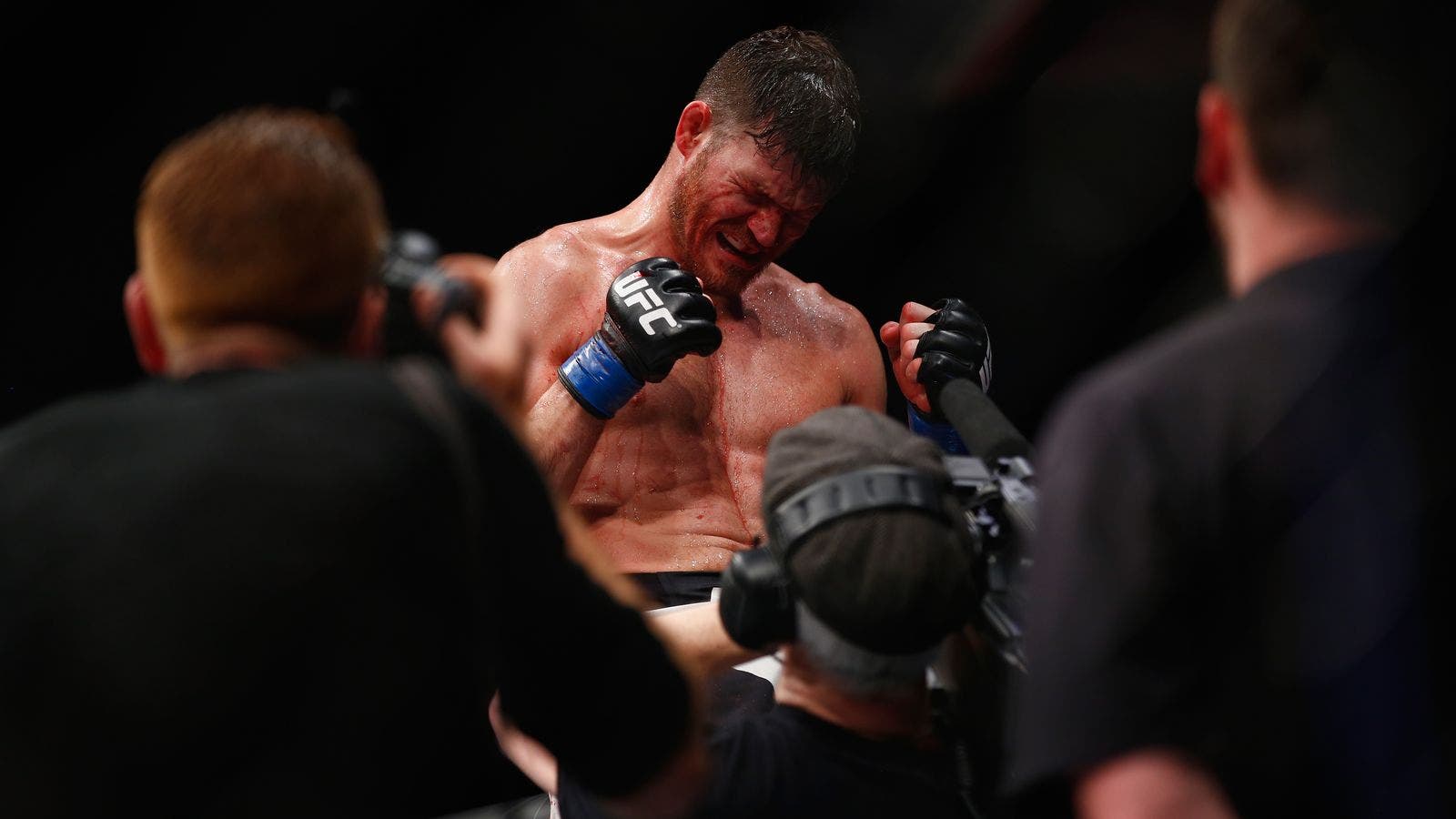 So there's no way to deny just how special it was to see Bisping land the shot that put Rockhold away before he hoisted the title above his head in celebration.
"This has been a lifetime's work, and I always felt I was capable of doing this," Bisping said at the UFC 199 postfight press conference. "I've had my ups and downs along the way, and I understand why people didn't believe in me because I've lost some key fights and I've accepted that.
"But I knew deep down inside myself that I could always do it. That's why I took this fight on short notice because as I said leading into it, that defines me. I am a fighter. I shocked the world."
On paper, Bisping shouldn't have had a shot to win on two weeks notice, but he did. On paper, Bisping shouldn't have been able to topple a fighter who thoroughly dominated him the last time that they met, but he did it. Bisping's win at UFC 199 was the truest definition of what separates MMA from almost any other sport out there.
And whether Bisping goes on to reign as one of the greatest champions in the history of the sport or he never gets past his first title defense, the fact that he finally got here to this point is miraculous enough. Bisping has been written off more than almost any fighter in history, yet he never gave up on himself and now he's earned the right to be called the best in the world.
Bisping's win is the kind of Cinderella story that truly makes MMA the sport where everything can and usually does happen. And that's why we love it.