Michael Bisping, Luke Rockhold have to be separated after UFC 199 presser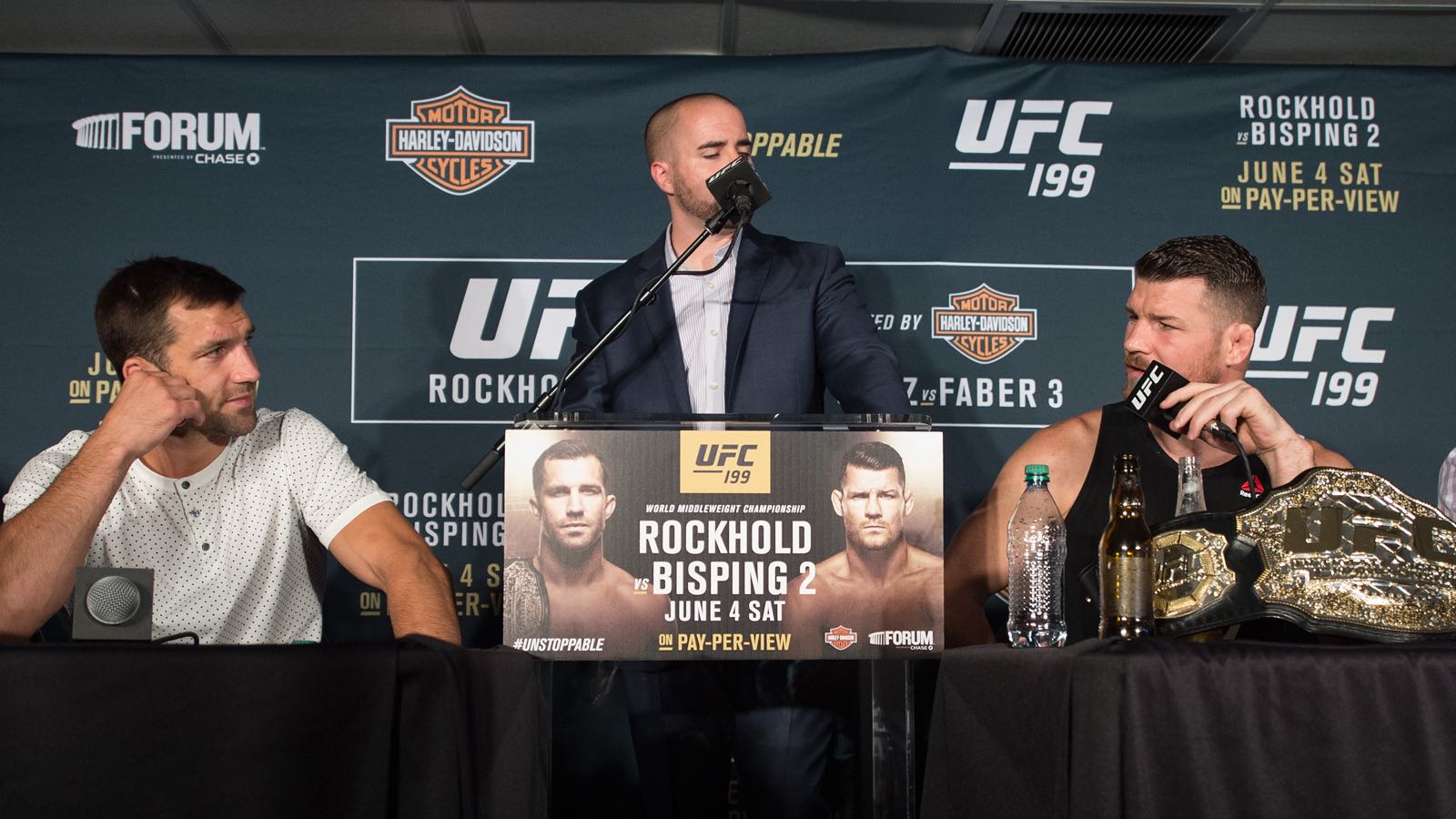 It's clear that sportsmanship won't win the day after UFC 199 came to an end.
Michael Bisping knocked out Luke Rockhold in the first round Saturday to become the new middleweight champion, and the fighters jawed at each other throughout the post-fight press conference.
Rockhold called Bisping "a maggot" at one point before the new champion wagged his belt and said more than a few unkind words about him in return.
The war of words continued as Bisping celebrated the biggest win of his career, and when the final question was finished, that wasn't the end for the two middleweight rivals.
As Rockhold passed Bisping, more words were exchanged and things got really heated with the fighters just inches away from each other while UFC officials tried to intervene as quickly as possible.
"Go (expletive) yourself," Bisping shouted at Rockhold. "You'll get knocked out again. I (expletive) knocked you out twice now."
Rockhold finally was dragged away from the dais while Bisping turned the other direction before things got out of hand.
After two fights and one very infamous sparring session, it's clear the rivalry between Bisping and Rockhold will continue and chances are these two will meet again in the very near future.