UFC Mexico Results: Diego Sanchez Wins in Mexico City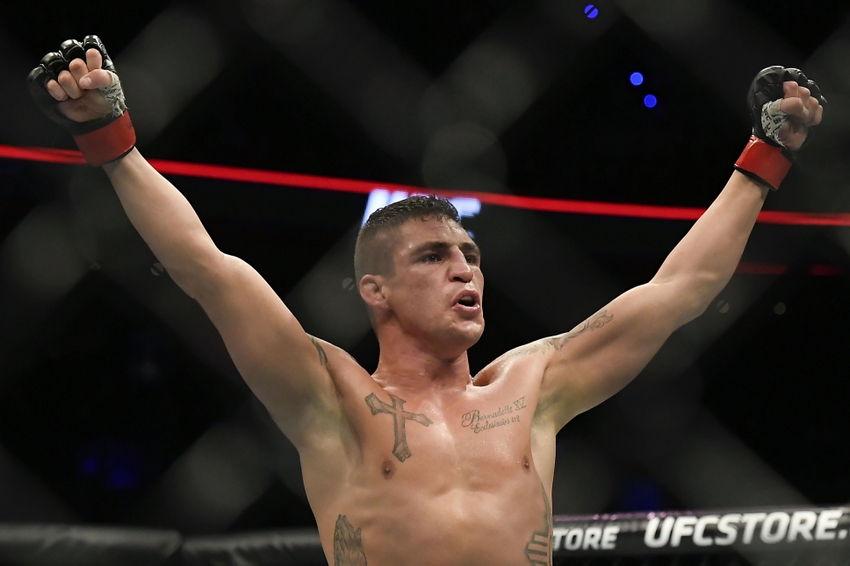 Not many fighters have the heart of Diego Sanchez. It's his best tool in the cage and what has made him a household name in the UFC.
Sanchez earned a unanimous decision win over UFC newcomer Marcin Held in Mexico City on Saturday.
Not many fighters have shown the durability that Sanchez has throughout his career. He has been at the top of the sport and near the bottom. Sanchez still somehow finds a way out of the basement of MMA and into the spotlight with his heart and style. This fight was no different.
The fight started with the newest version of Sanchez showing a more conservative approach. Sanchez landed a few leg kicks to start the fight. Held was tentative but began to let loose on Sanchez landing body shots and a knee to the head.
Throughout the fight, Held tried takedowns, but those efforts were stuffed by Sanchez repeatedly. Near the end of the first round Held went for a guillotine which Sanchez escaped by climbing the cage with his feet.
In the second round the feel out process continued for a bit until Held dove in for a heel hook. Sanchez fought it off but Held kept on that heel hook.
Heel hooks are dangerous in MMA because they leave you open for strikes if you aren't able to submit your opponent quickly. That was no different in this fight.
Sanchez landed shots to Held successfully stopping any heel hook attempt and holding on to top control. At the end of the second round Sanchez took Held's back for a few seconds landing shots from behind.
The third round brought more of the same with a bit more excitement. Sensing that he needed to do something dramatic, Held went for a spinning back fist which Sanchez ducked easily. Held shot for a takedown which was stuffed by Sanchez and Held ate a knee for his troubles.
Held shot in again going for more heel hooks and momentarily went for an omoplata but Sanchez was able to stop those attacks. The rest of the round was more of Sanchez dropping shots from top position.
Sanchez earned the victory (29-28, 29-28, 29-27).
This article originally appeared on