UFC Mexico City Adds Gastelum-Masvidal, Sanchez-Held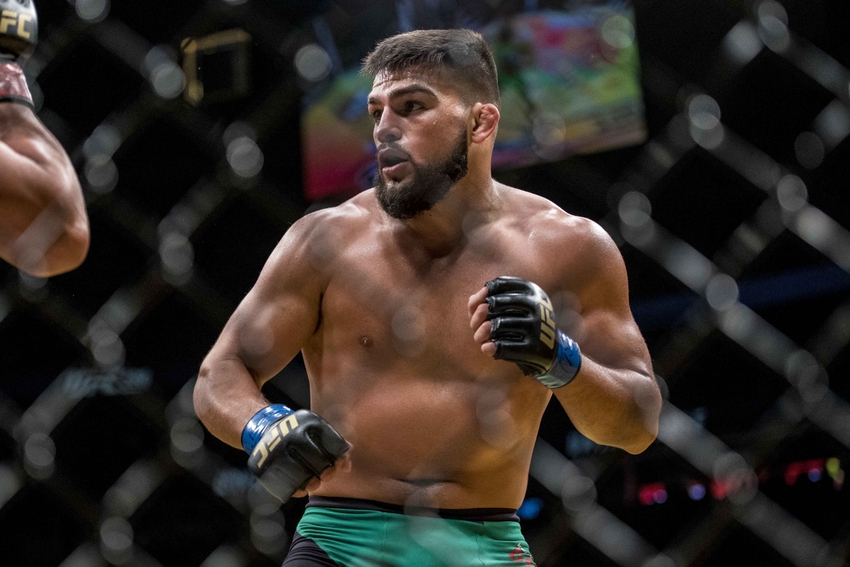 UFC Mexico City has bolstered its card with a pair of strong matchups, as Kelvin Gastelum fights Jorge Masvidal, and Diego Sanchez welcomes Marcin Held to the UFC.
The promotion announced the additions to UFC Mexico City on their website.
Jorge Masvidal is receiving a fairly large step up in competition after defeating short-notice lightweight-to-welterweight convert Ross Pearson at UFC 201. Masvidal has lost three of his last five fights (all via split decision oddly enough) but now faces seventh-ranked welterweight Kelvin Gastelum.
Kelvin Gastelum is one of the more promising fighters in the welterweight division at just 24-years-old. The Ultimate Fighter winner made former champion Johny Hendricks look silly at UFC 200, and propelled himself to true top-10 welterweight status. Gastelum is 4-1 in Mexico in his career, with the lone loss being a controversial split decision against Neil Magny.
The matchup itself is interesting. Kelvin Gastelum is a fighter that does not slow down over 15 minutes, while Jorge Masvidal has a tendency to turn on cruise control in the third round when he is seemingly ahead. Both fighters a very talented on the feet, and that is where the fight should be decided.
Marcin Held has moved on from Bellator after a 14-fight career with the promotion. The Polish leg-lock specialist will first test his exciting grappling based game against 11-year UFC veteran Diego Sanchez. Held was 11-3 with Bellator, losing to their current champion Michael Chandler, current UFC fighter Will Brooks, along with a loss to Dave Jensen which was later avenged in his last Bellator fight.
Diego Sanchez is a brawler at heart, but has shown some ground skills in the past. Most recently against the very talented grappler Jim Miller, taking him down twice en route to a decision victory at UFC 196. Sanchez was most recently defeated quickly by Joe Lauzon, but is a good candidate to see if Marcin Held can handle the pressure of the UFC.
UFC Fight Night 98 will take place in the Mexico City Arena of Mexico on November 5. In addition to an amazing main event between Rafael dos Anjos and Tony Ferguson, UFC Mexico City will also feature the finale of The Ultimate Fighter Latin America 3.
This article originally appeared on