UFC Melbourne: Luke Rockhold Injured, Out of Main Event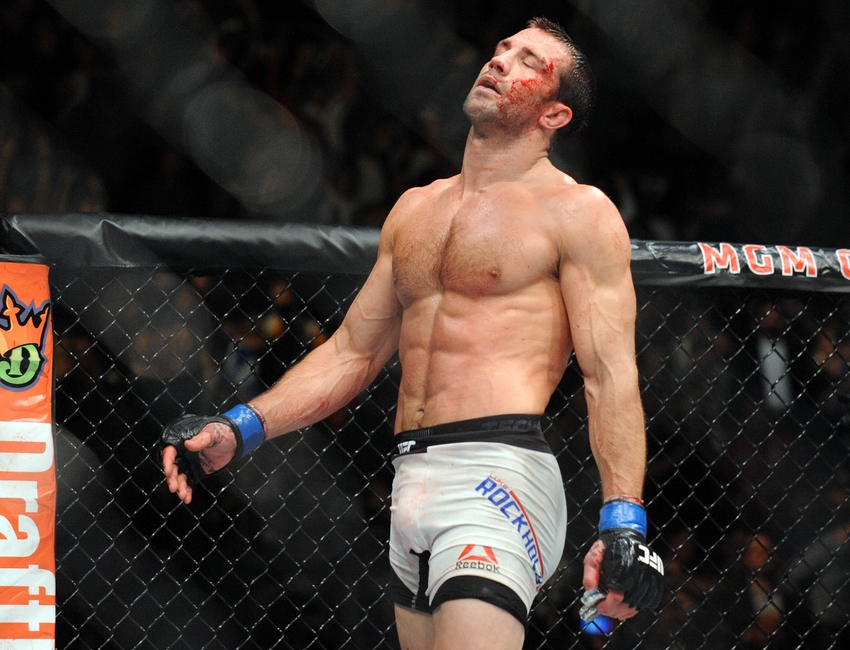 UFC Melbourne's great main event rematch between Jacare Souza and Luke Rockhold is no more after the former champion suffered an undisclosed injury.
MMA Fighting's Ariel Helwani first reported the UFC Melbourne headliner cancellation.
What was supposed to be the fourth and final great middleweight matchup of November is now gone (Weidman-Romero, Mousasi-Hall II, Whittaker-Brunson being the others). Luke Rockhold's return to the Octagon after losing his title was slightly delayed by a contract negotiation, but now it is delayed further with an injury.
Chris Weidman vs. Yoel Romero and Jacare Souza vs. Luke Rockhold II were supposed to reveal Michael Bisping's next challenger, but with Souza unlikely to take a replacement fight, the winner of Weidman-Romero should determine Bisping's next test. However, Souza could cut the line and fight Bisping sooner (unless Bisping is more interested in money fights).
Nearly the entirety of the top-10 middleweights are booked at the moment with the exception of Anderson Silva, and Souza vs. Silva should not happen at this point in time. Silva is a legend on the tail-end of his career and will not be making a run at the title, while Souza could be a future champion.
With that being said, Robert Whittaker vs. Derek Brunson should be the new main event of the November 27 fight night since Souza stated he will only take a fight against the champion. Whittaker-Brunson is a great matchup of up-and-coming talent in the middleweight division. Whittaker is currently ranked sixth by Cage Pages, while Brunson is one spot behind at seventh.
Luke Rockhold was victorious in his first match with Jacare Souza to win the Strikeforce Middleweight Title in 2011. Rockhold went on to defend the belt twice before the organization was absorbed by the UFC. Rockhold is 5-2 in the Octagon losing his promotional debut to Vitor Belfort, and his most recent fight against Michael Bisping for the middleweight belt. The AKA product defeated Chris Weidman in December 2015 to win the belt, but failed to defend the title.
UFC Fight Night 101 takes place on November 27 in the Rod Laver Arena of Melbourne, Australia. Robert Whittaker vs. Derek Brunson is the highest fight listed at the moment, while Aussie prospect Jake Matthews looks to bounce back against Andrew Holbrook on the main card.
More from Cage Pages
This article originally appeared on