Matt Brown can't see Conor McGregor beating Nate Diaz in a rematch
Ever since Conor McGregor was pulled out of his UFC 200 bout against Nate Diaz, just about every fighter has placed an opinion on whether or not the UFC was right to yank the Irishman after he refused to travel to the United States to promote the card.
Some have come down on McGregor's side, saying that he deserves some time off after spending so much time doing press around his last few fights. Others have said that promotional obligations are expected and that's what happens when you're the biggest star in the sport.
UFC welterweight Matt Brown says he understands McGregor's frustration with media commitments — no fighter truly enjoys that side of the sport. But Brown also points out the outspoken Irishman also became MMA's biggest star specifically because he spent so much time in front of the cameras.
"Both sides have a side. I don't think you can take a side in this," Brown said on the latest episode of the Great MMA Debate podcast. "Conor made the bed and now he's got to lay in it. Conor set himself up for this. But obviously the UFC, I respect that they're being consistent because if somebody else did what he did, they'd do exactly what they did to him. I don't think there would be any difference. As a corporation, you have to do that.
"On Conor's side, he made the bed you've got to lay in it. Of course, I get where he's coming from. No single person wants to do promotion. Not a single one of us."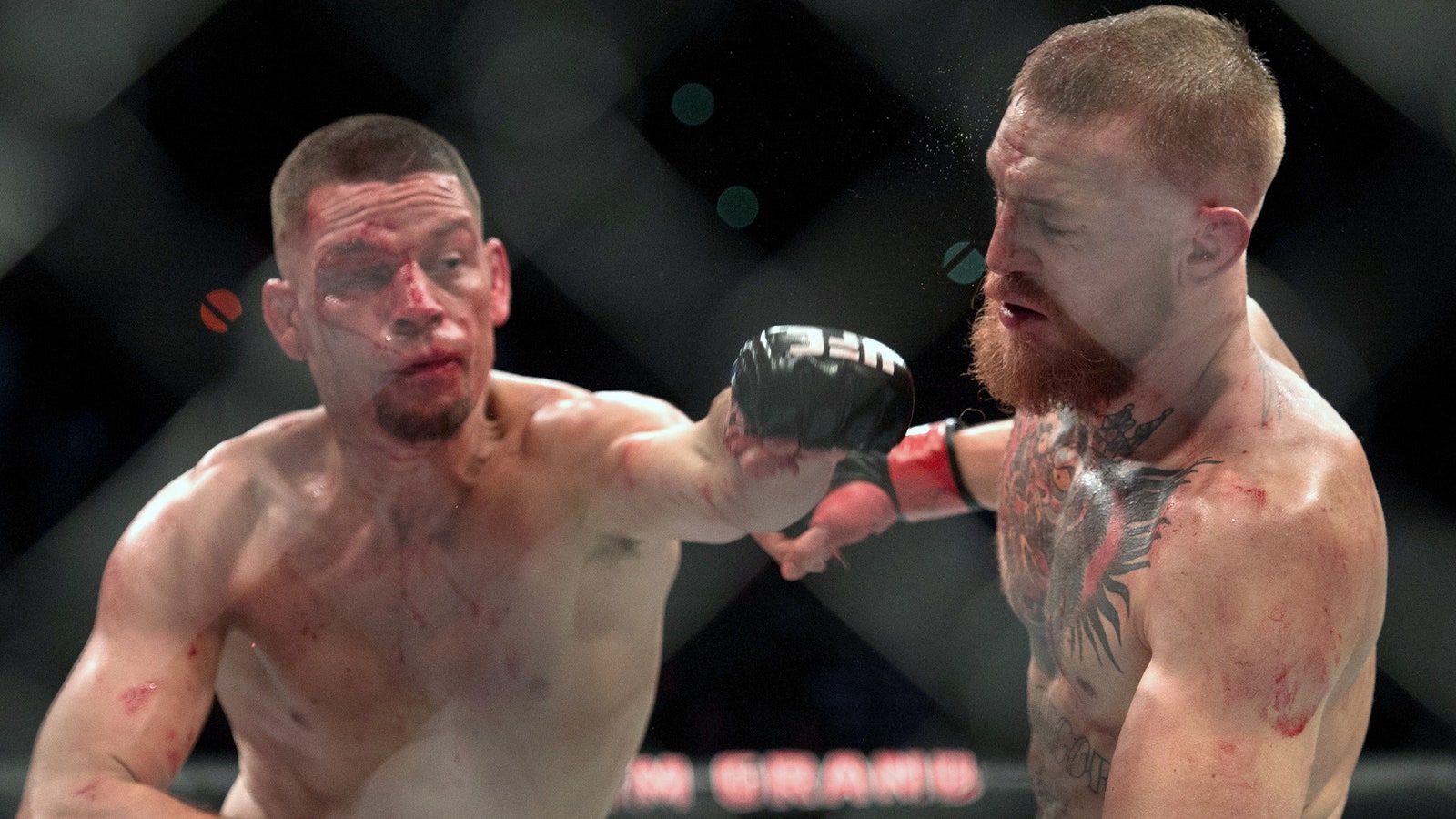 Brown says part of McGregor's reluctance to leave his training camp to do a promotional tour could be the anxiety surrounding his rematch with Diaz.
McGregor fell to Diaz in convincing fashion at UFC 196 after he was submitted with a rear naked choke in the second round.
Brown thinks this is why McGregor was so dedicated to training as opposed to talking before the rematch.
"I thought Conor showed a lot of chinks in his armor when he lost to Nate Diaz," Brown explained. "Not only in terms of his submissions, but the way that he gassed and kept his hands down and got punched, his defense, those are fundamental problems that when you have those fundamental problems, you are never going to beat a Diaz.
"You're not going to beat a Diaz with your hands down walking forward throwing one big shot. You're not going to beat a Diaz with one round of good cardio. You're not going to beat a Diaz without solid submission defense. You add all those up, you're going to lose to a Diaz every [expletive] time cause that's what those guys do."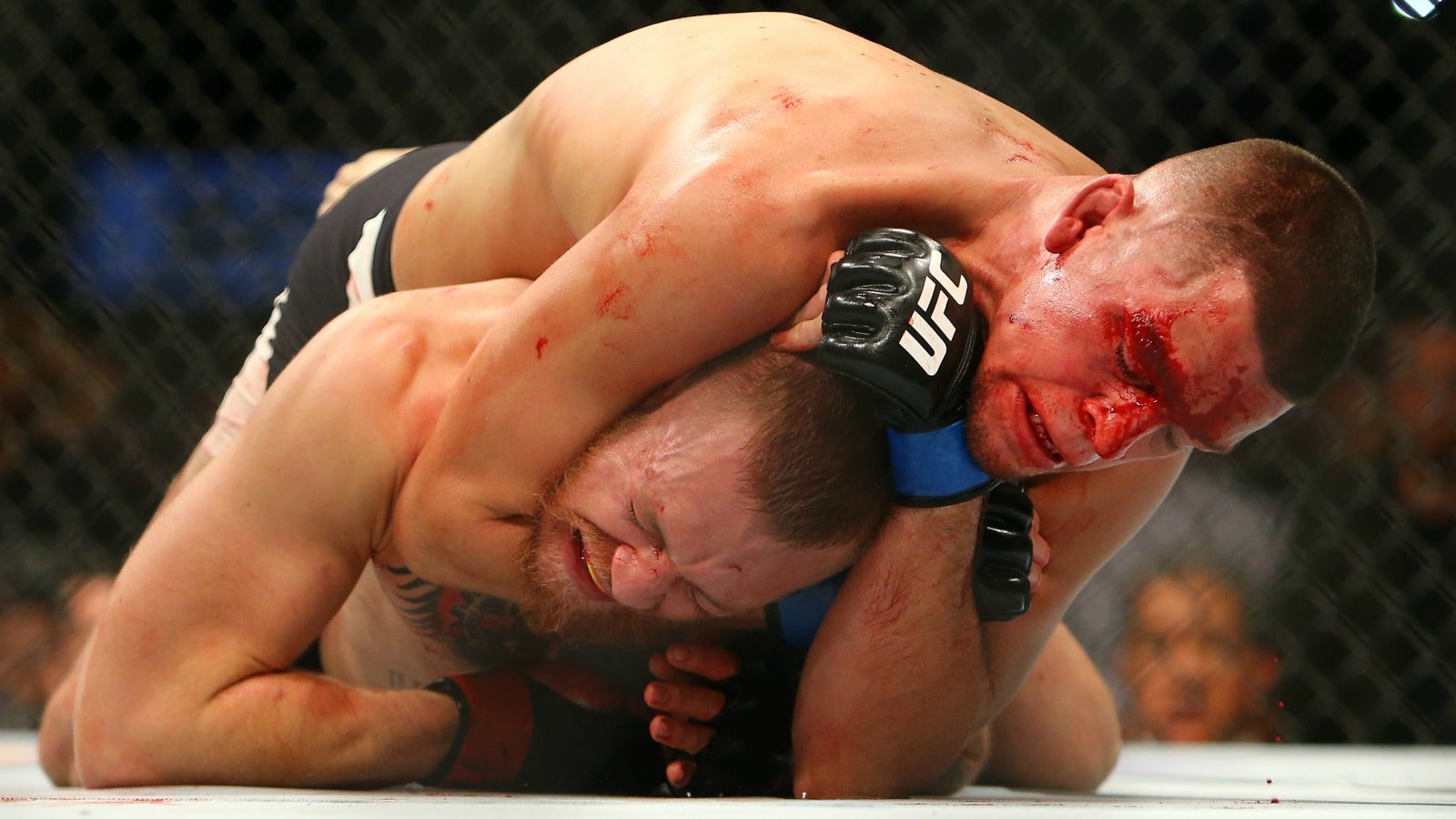 Whether or not McGregor actually fights Diaz is still up in the air as of now. But Brown believes the result will be the same either way.
"I can't imagine it going any different," Brown said. "That's the problem. … Unless there's something behind the scenes, which lots and lots of times in fights there are things behind the scenes that you simply just don't know about. Conor could have woke up sick. He could have had torn ligaments and he's not going to be a [expletive] and make up excuses about it, right? It could be something like that.
"When you look at skill versus skill, there's no reason not to believe Nate Diaz that beat him on 11 days notice isn't going to beat him with a full training camp."
So what happens if McGregor loses to Diaz a second time?
"The real fear is he comes back, loses to Diaz, has to go back down to 145 and defend his title. Now it's a must win," Brown said. "You can't have your biggest star losing three in a row. That's a must win, especially if Frankie [Edgar] wins. We all know that's a bad matchup for him. For his entire life, that's most likely going to be a bad matchup for him."
Listen to the rest of the podcast to hear Brown talk about his upcoming fight with Demian Maia, Jon Jones' performance at UFC 197 and much more.
Listen to the podcast here, via Soundcloud or download and subscribe to the show via iTunes.