UFC: Lyoto Machida Accepts 18-Month Ban from USADA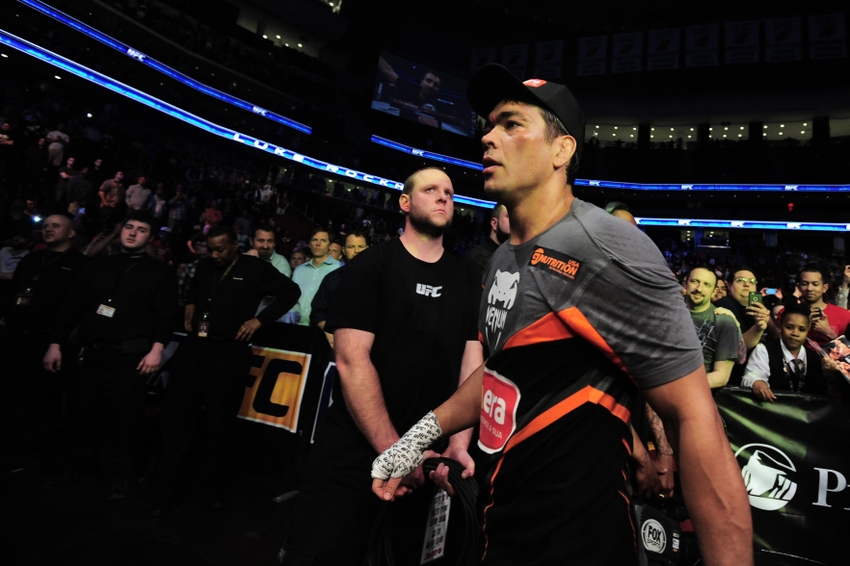 Former UFC Light Heavyweight Champion Lyoto Machida accepted an 18-month ban after testing positive for a banned substance in April.
The official ruling from the UFC/USADA can be found here.
Before he was set to headline UFC Tampa in April in a rematch with Dan Henderson, Lyoto Machida was pulled from the card on fight week after a positive drug test. Machida took a product containing 7‐keto‐DHEA, which is a banned substance under USADA.
"The Dragon" acknowledged his use of the product, and stated that he was unaware the substance was banned both in and out-of-competition. Machida's immediate acknowledgement of his use and compliance with USADA saved him from a two-year ban according to the official statement.
The suspension dates back to when he tested positive, which is April 8, 2016, which leads to an October 2017 for the Brazilian.
USADA has been very thorough since partnering with the UFC, and pulling headliners on fight week like Jon Jones and Lyoto Machida shows that they are not influenced by the promotion.
Lyoto Machida brought an unexpectedly effective karate-style to the Octagon that took the MMA world by storm. Machida won his first eight fights on the biggest stage, culminating in a title victory over Rashad Evans, and a controversial defense against Shogun Rua. It was said that the "Machida Era" was upon us, but since his lone defense of the title, Machida is 6-7.
Opponents can still run into issues with his darting style, as he holds recent knockout victories over Ryan Bader, Mark Munoz, CB Dollaway, as well as a decision victory over top middleweight contender Gegard Mousasi. Machida is on a two-fight losing streak to top middleweights Luke Rockhold and Yoel Romero, and has not fought since June 2015.
This article originally appeared on