Karolina Kowalkiewicz takes out Randa Markos in first UFC appearance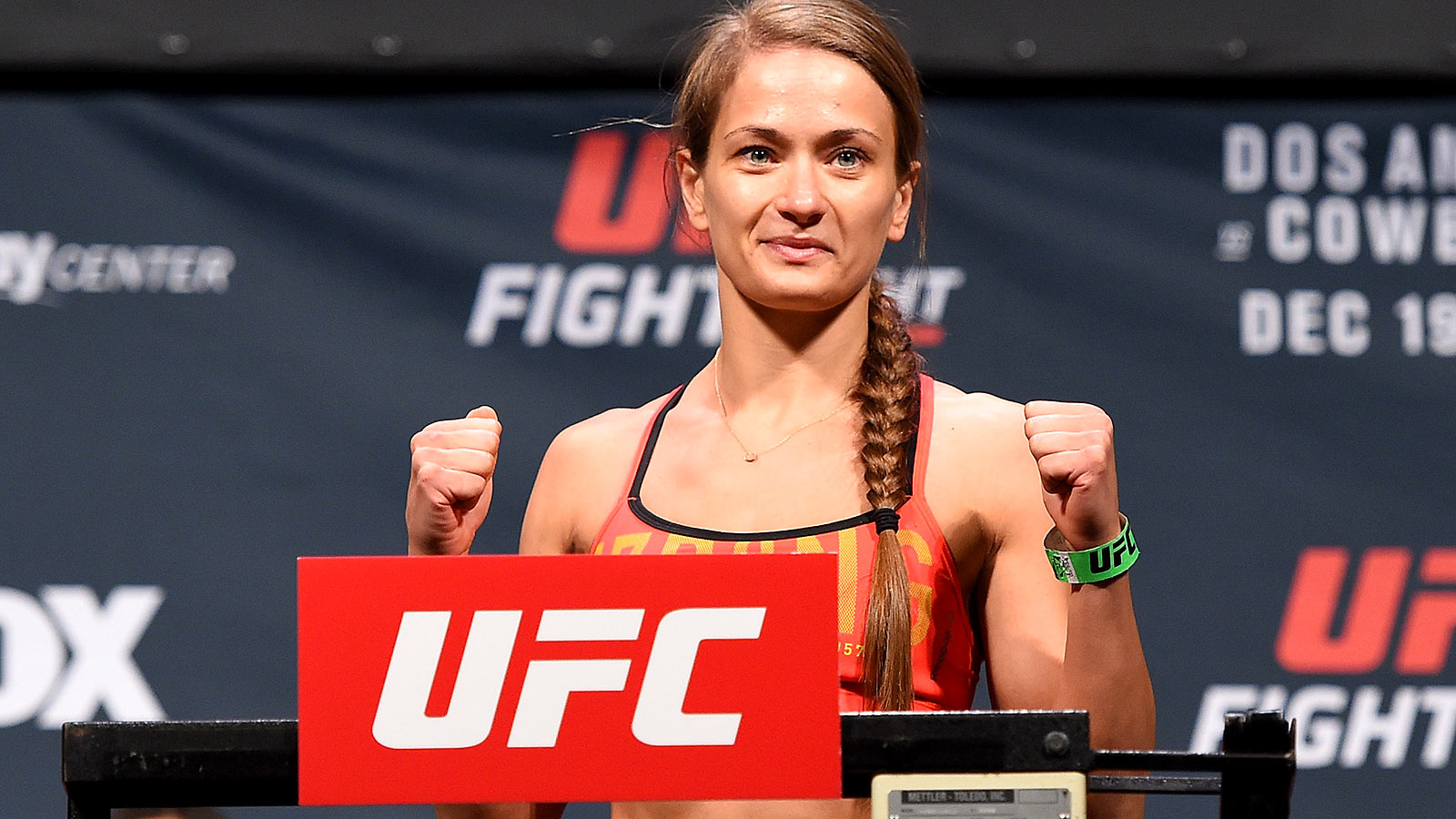 Karolina Kowalkiewicz made quite an impressive debut with a unanimous decision win over No. 7-ranked strawweight Randa Markos to kick off the main card from Orlando on Saturday.
Kowalkiewicz joins UFC strawweight champion Joanna Jedrzejczyk as the second Polish-born fighter in the division and she made an immediate impact while taking out a former "Ultimate Fighter" semifinalist in Markos.
The two fighters exchanged punches early with Markos aggressively stalking her opponent across the cage, but Kowalkiewicz countered with some good technical boxing. Kowalkiewicz showed off a good jab before Markos looked for a takedown with about two minutes to go in the round.
Markos couldn't get the UFC newcomer to the ground but did grab the clinch behind her head while landing some strong uppercuts, one of which slipped through and stunned Kowalkiewicz for a moment.
The second round saw Kowalkiewicz get a little more comfortable with her striking as she popped Markos with a series of straight punches that popped the former "Ultimate Fighter" competitor directly in the mount.
With Kowalkiewicz looking stronger with her striking, Markos shifted to a grappling battle where she took the Polish fighter's back while standing before the two of them tumbled to the mat.
Markos maintained control with the body triangle until the round finally came to an end.
Kowalkiewicz came charging out of her corner to begin the final five minutes and she immediately showcased a strong stand up game once again with her straight punches finding a home repeatedly as Markos kept loading up on her right hand without much luck landing it.
Markos finally bull rushed Kowalkiewicz with a takedown but the momentum ended up allowing the UFC rookie to roll through and take the top position. Kowalkiewicz eventually took the mount and began raining down hard punches and elbows and it looked like the fight might be slipping away from Markos.
When the fight was over, the judges all saw the fight in favor of Kowalkiewicz, who gets her first UFC win while also defeating the No. 7 fighter in the division.
Kowalkiewicz was overwhelmed by the moment and fell down in tears while celebrating her victory as she remains undefeated in her career and makes quite an impact in her debut inside the Octagon.