Junior Dos Santos predicts he will be heavyweight champion again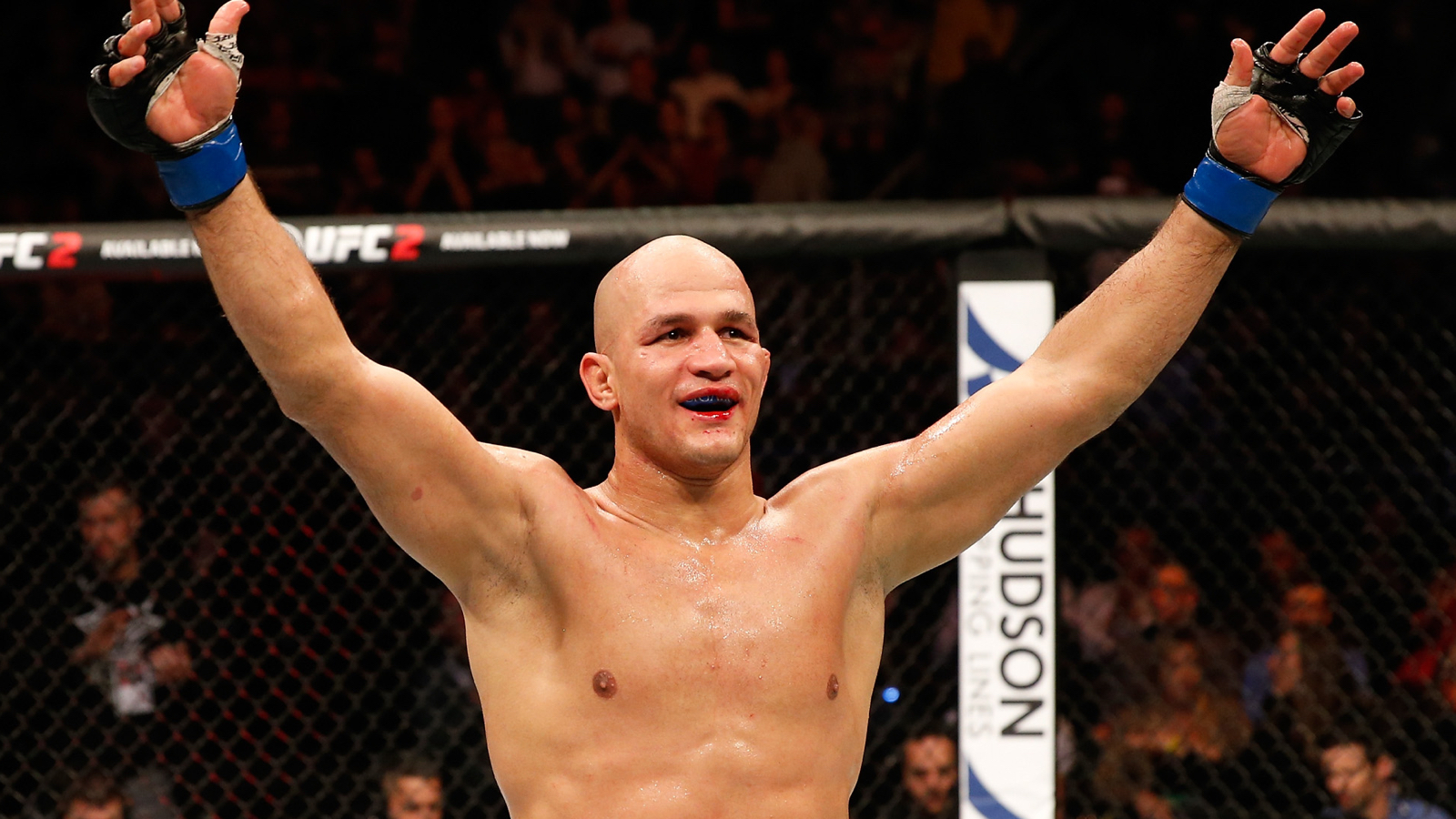 Junior Dos Santos didn't get the result he wanted in his last fight after moving his training camp to the United States to begin working with American Top Team, but things turned around in a big way for his win over Ben Rothwell on Sunday.
Dos Santos employed a tactical striking attack with a ton of movement, footwork and a barrage of strikes to the head and body over five rounds to hand Rothwell his first loss in five fights.
The victory put Dos Santos back on track following a loss to Alistair Overeem last year and now the Brazilian is eyeing gold once again with his sights set on a championship in the near future.
"I know I have to improve in my skills, not just my boxing skills but my wrestling, my jiu-jitsu but I can't go away from boxing," Dos Santos said about his game plan. "I have to know jiu-jitsu and wrestling, but I'm a boxing guy so I have to keep it there and where I'm more confident. I'm feeling good.
"I think this time we are putting everything in the right place and that's why I'm saying I'm going to be champion again and it's not going to take too long."
I think this time we are putting everything in the right place and that's why I'm saying I'm going to be champion again and it's not going to take too long.
— Junior Dos Santos
While Dos Santos is confident that he's going to wrap the title around his waist again, he's not plotting a course to the belt because that's what distracted him the last time he competed in the UFC.
Dos Santos wants to stay focused on the task in front of him rather than talk about a mythical championship fight that he knows probably won't happen until he secures at least another win or two.
"I'm not sure but I don't really care about that now," Dos Santos said about the title fight. "I just want to fight. I was thinking about that too much, but now I just want to fight. I know it's going to happen at some point so whatever the UFC wants to do or any opponent they want to give me, I'll be ready for that."
It's hard not to put Dos Santos back into the title conversation considering his history with the two men about to battle for the heavyweight title at UFC 198.
Current champion Fabricio Werdum will face Stipe Miocic with the title on the line on May 14 in Brazil and Dos Santos actually holds wins over both men during his time with the UFC.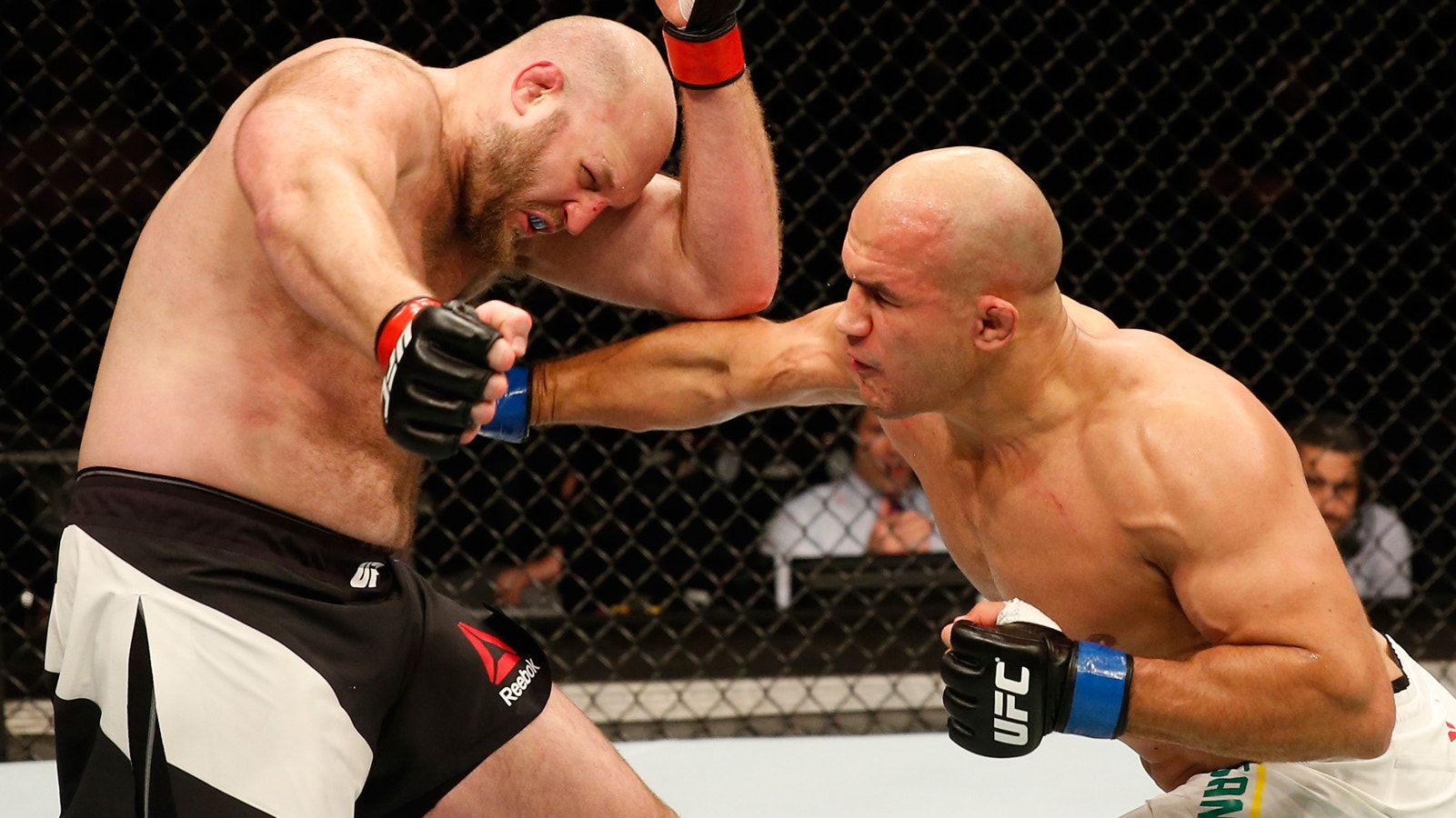 It's part of the reason why Dos Santos immediately becomes a contender again after his latest win, and his insight into the bout is invaluable considering he's faced both Werdum and Miocic over the last few years.
"It's going to be a good fight between Werdum and Miocic. I see a little bit of an advantage for Miocic because Werdum doesn't take anybody down," Dos Santos said. "He just submits people when people take him down.
"Talking about their stand up skills, Miocic is better. So I see a little advantage for Miocic but of course, it's a fight, you never know. Werdum is living a great moment, Miocic is living a great moment so wow, it's going to be good."
No matter who wins, Dos Santos is certainly in an advantageous position to face either one of them if he can return to action later this year and pick up another win just like the one he put together on Sunday in Croatia.