Josh Barnett vs. Ben Rothwell joins FOX UFC Fight Night in New Jersey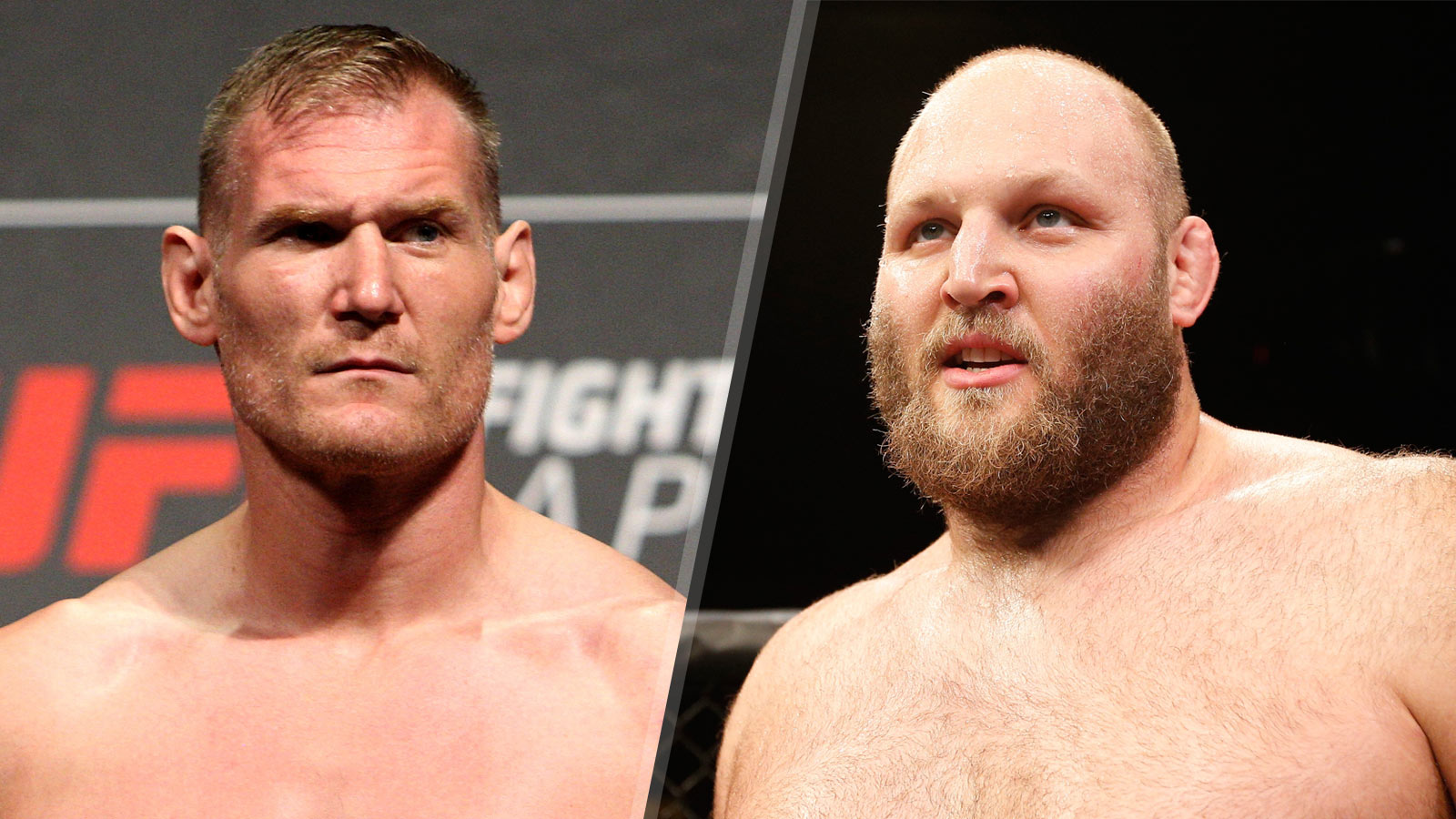 Top 10 heavyweights Josh Barnett and Ben Rothwell are set to do battle as part of the FOX UFC Fight Night card in Newark, New Jersey on Jan. 30.
Both fighters are coming off recent wins with Barnett taking out Roy Nelson in Japan while Rothwell put away Matt Mitrione this past June.
For his fight with Nelson in September, Barnett underwent a radical transformation with a nutrition plan he started ahead of that bout where the former UFC champion dropped some extra pounds and looked in the best shape of his life.
The results showed as Barnett out worked and out muscled Nelson for five rounds en route to a unanimous decision victory. Barnett has also been one of the best heavyweight fighters in the sport for well over a decade and this is just another chance for the big boys to shine in the spotlight.
"Every card is a place for the heavyweights to go out there and showcase it," Barnett told FOX Sports. "There are great fighters up and all through the ranks of the UFC and MMA in an overall entity, but people want to see the big boys go at it. They want to see the heavyweights. The heavyweight boxing champion is a big deal for a reason. The K-1 heavyweight was big for a reason.
"People want to see the titans go out there and mash it up. People want to watch big stuff smash stuff. Ben and I have been doing fairly well for ourselves. I'm coming off a big win, Ben's strung a few together. So two big Viking sons of b**ches going at it can't be a bad thing to watch."
Rothwell has been on the best run in his UFC career during this latest three-fight win streak where he defeated Mitrione, Brandon Vera and Alistair Overeem to jump deep into the top 10.
Rothwell was originally expected to fight Stipe Miocic on the UFC Fight Night card from Dublin, Ireland in October before his opponent fell out due to injury. Since then, Rothwell has been gunning for virtually every available heavyweight to try and land a fight and now he's finally got one.
"I think Josh Barnett, honestly he might be ranked under Stipe (Miocic) but I think it's a bigger fight," Rothwell told FOX Sports on Tuesday. "With all the hardcore fans, Josh Barnett has been in the top 10 longer than any reigning heavyweight right now. Josh has been up there for many years, he's a veteran. I think what this shows from the UFC brass is they already know where Josh is, they know if Josh puts a few wins together, all right they've got Josh Barnett ready for a title fight.
"But any one of us that beats Josh Barnett, it's a huge, huge statement. I think that I've made a lot of claims and I've said a lot of things and Josh Barnett is put your actions where your mouth is cause Josh Barnett is where I prove that I'm everything I say that I am."
The new fight will cap off three huge heavyweight bouts scheduled between December and January, including Junior Dos Santos vs. Alistair Overeem at FOX UFC Fight Night on Dec. 19 in Orlando and Stipe Miocic vs. Andrei Arlovski at UFC 195 on Jan. 2.
It's likely one of the winners from those three bouts will end up facing the champion after Fabricio Werdum rematches Cain Velasquez in 2016.
"I think our performances and what happens in the next couple months are going to help determine who the next title shot's going to go to," Rothwell stated.
Barnett vs. Rothwell is the latest addition to the upcoming FOX UFC Fight Night card with light heavyweight contender Anthony Johnson and Ryan Bader headlining the show from New Jersey.