Jon Jones says Conor McGregor forgets that the UFC created him
Fighters make the UFC a lot of money, but the UFC gives the fighters the platform to become stars.
That's the message interim light heavyweight champion Jon Jones sent to Irish superstar Conor McGregor when talking about a recent comment from his coach that he might seek equity if the UFC gets sold to new owners.
McGregor's coach John Kavanagh told The Business Times that it's something the fighter might seek under new ownership and that when the time was right he would talk "with his new overlords" and "he will have that conversation."
Well it doesn't seem like Jones will be seeking the same kind of compensation and neither should McGregor according to the best pound-for-pound fighter in the sport.
No, I don't (think he should get equity). The UFC has created Conor McGregor. I think sometimes he forgets that.
— Jon Jones
McGregor has certainly taken advantage of the spotlight afforded to him since joining the UFC and he even cracked the Forbes top 100 richest athletes list this year after raking in a reported $22 million from his fight purses and endorsements.
As much as Jones took a backhanded swipe at McGregor over the equity comment regarding new UFC ownership, he also complimented the featherweight champion as an asset to the sport.
McGregor brings a lot of eyeballs to the UFC and Jones along with every other fighter on the roster benefits from that attention so in that way he's thankful.
"He is a magnificent talent and we're all glad to have him part of the sport," Jones said. "He's bringing a lot of attention and so much more recognition. At the end of the day, when he wins, we all win. I'm grateful for him."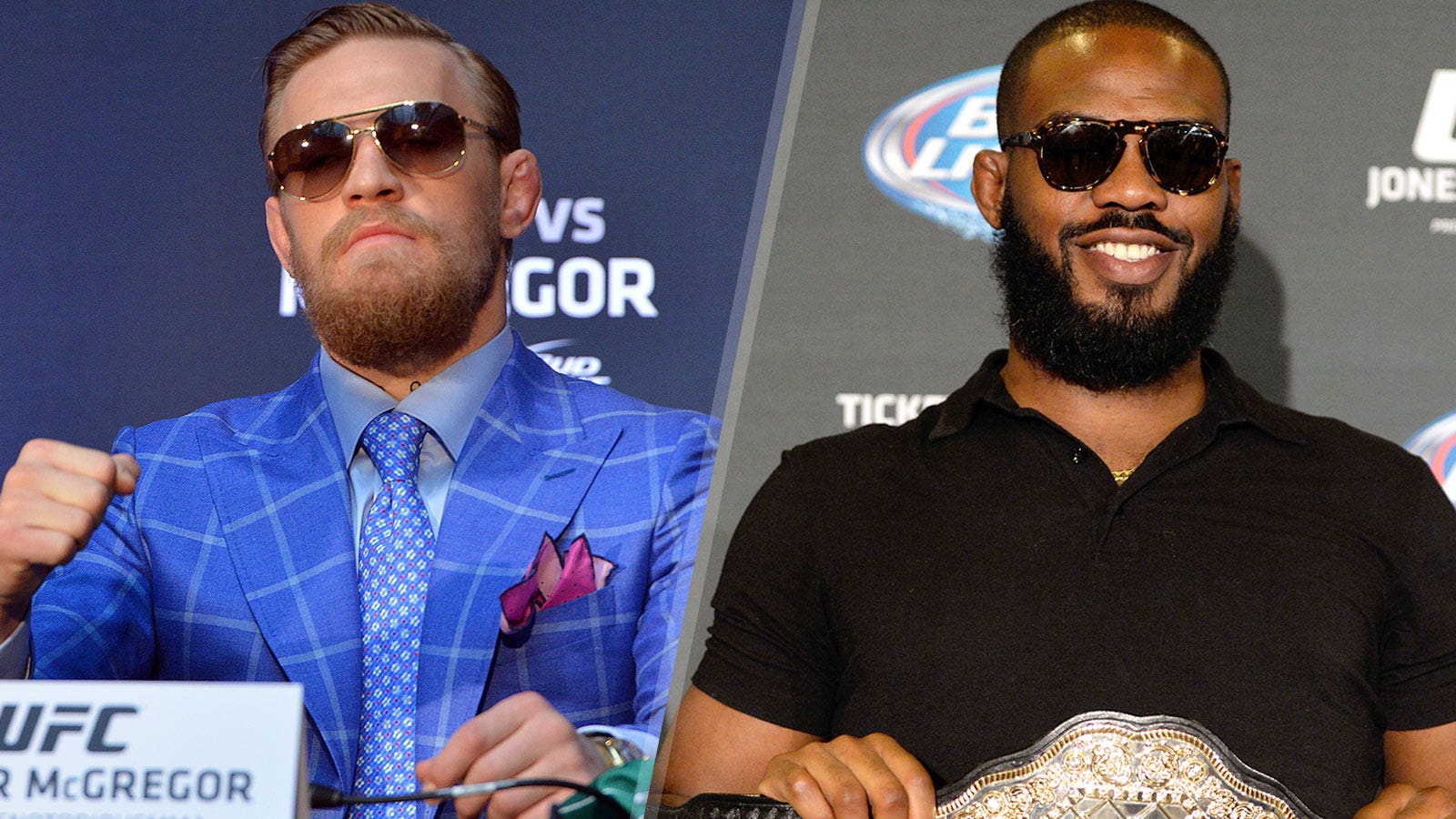 Jones won't have McGregor at UFC 200 where he competes against Daniel Cormier in the main event, but the show is stacked even without the Irish star. In addition to Jones' fight with Cormier, UFC 200 boasts two more title bouts as well as the return of former champion and WWE superstar Brock Lesnar.
That will certainly make Jones happy about his bottom line once the night is over.