Jon Jones questions whether Daniel Cormier is actually injured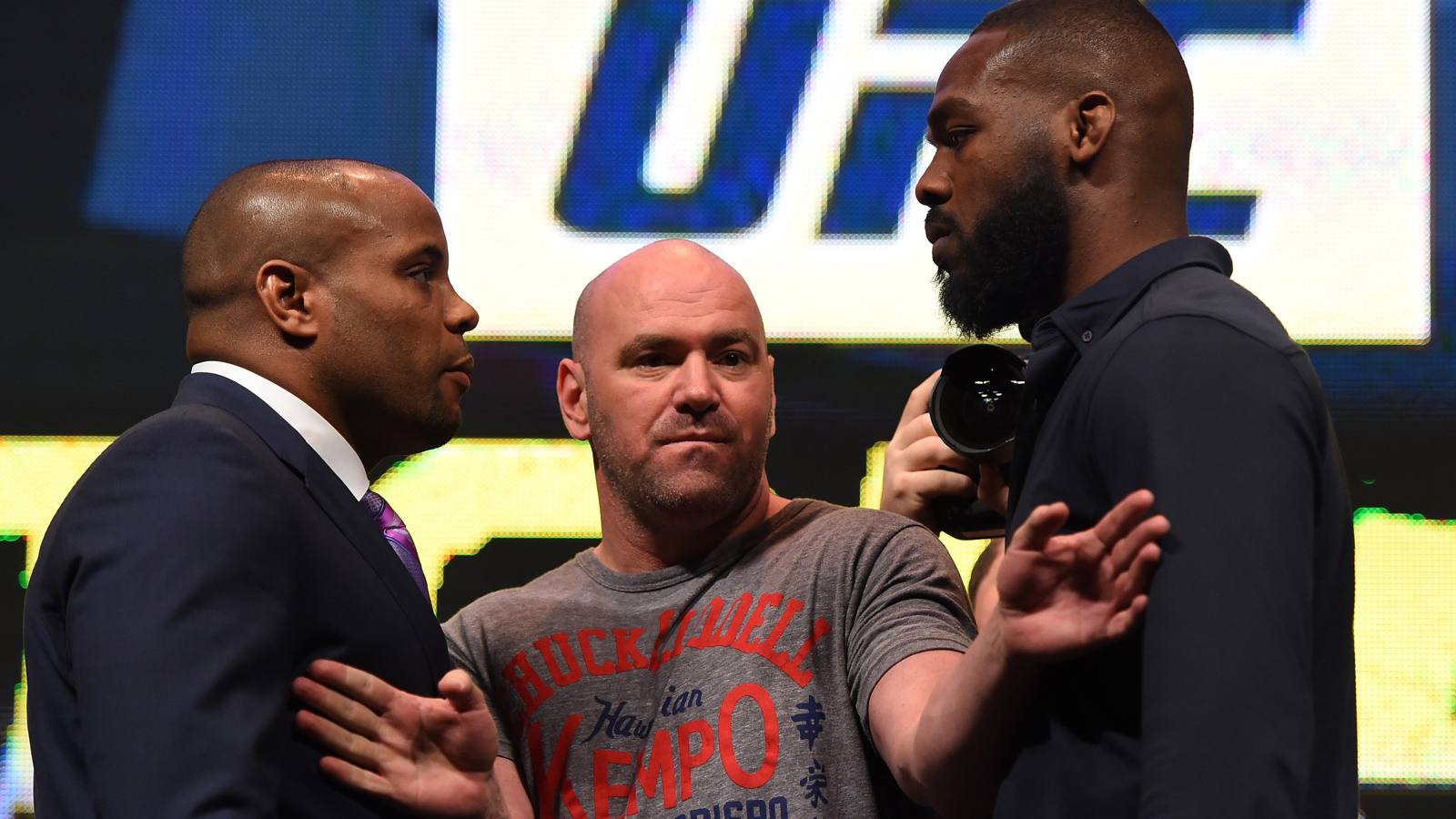 As Jon Jones prepares for his UFC 197 showdown with Ovince Saint Preux, it's impossible for the former champion to go very long without a question about Daniel Cormier coming up.
Jones and Cormier were supposed to meet this weekend with the light heavyweight title on the line, but a shin injury forced the current champion out of the fight.
On Monday, just days away from returning to action, Jones questioned the legitimacy of Cormier's injury and wonder if maybe he was actually hurt and just didn't want to take the chance to fight.
"Yeah, I am a little bit (skeptical)," Jones said on "First Take" Monday. "To this day no one's really positive what his actual injury is. I've heard some people say that he's hurt and not actually injured. Supposedly a doctor told him recently that in four weeks he could be completely healed to fight again.
"So when you're healing from something in four weeks time it makes me feel maybe you're not actually injured, maybe you're fighting hurt."
To this day no one's really positive what his actual injury is. I've heard some people say that he's hurt and not actually injured.
— Jon Jones on Daniel Cormier
As much as Jones likes to dig at Cormier, he stops short of saying the light heavyweight champion is running from the fight and using an injury as an excuse.
Actually, Jones understands why Cormier would be concerned about fighting at anything less than 100 percent because this is already his second shot at facing him in the Octagon and another loss would probably prevent a third fight from happening.
"Daniel's a smart guy. He knows that he's fighting me, I've never lost a fight, pound-for-pound No. 1 fighter in the world, and it just wouldn't be smart going into the fight even hurt," Jones said. "Most fighters can fight through the pain, but when you're fighting someone like myself, not to sound full (of myself), I'm talking facts here, pound-for-pound No. 1 fighter in the world, you want to give yourself every advantage possible.
"So I don't blame him for waiting."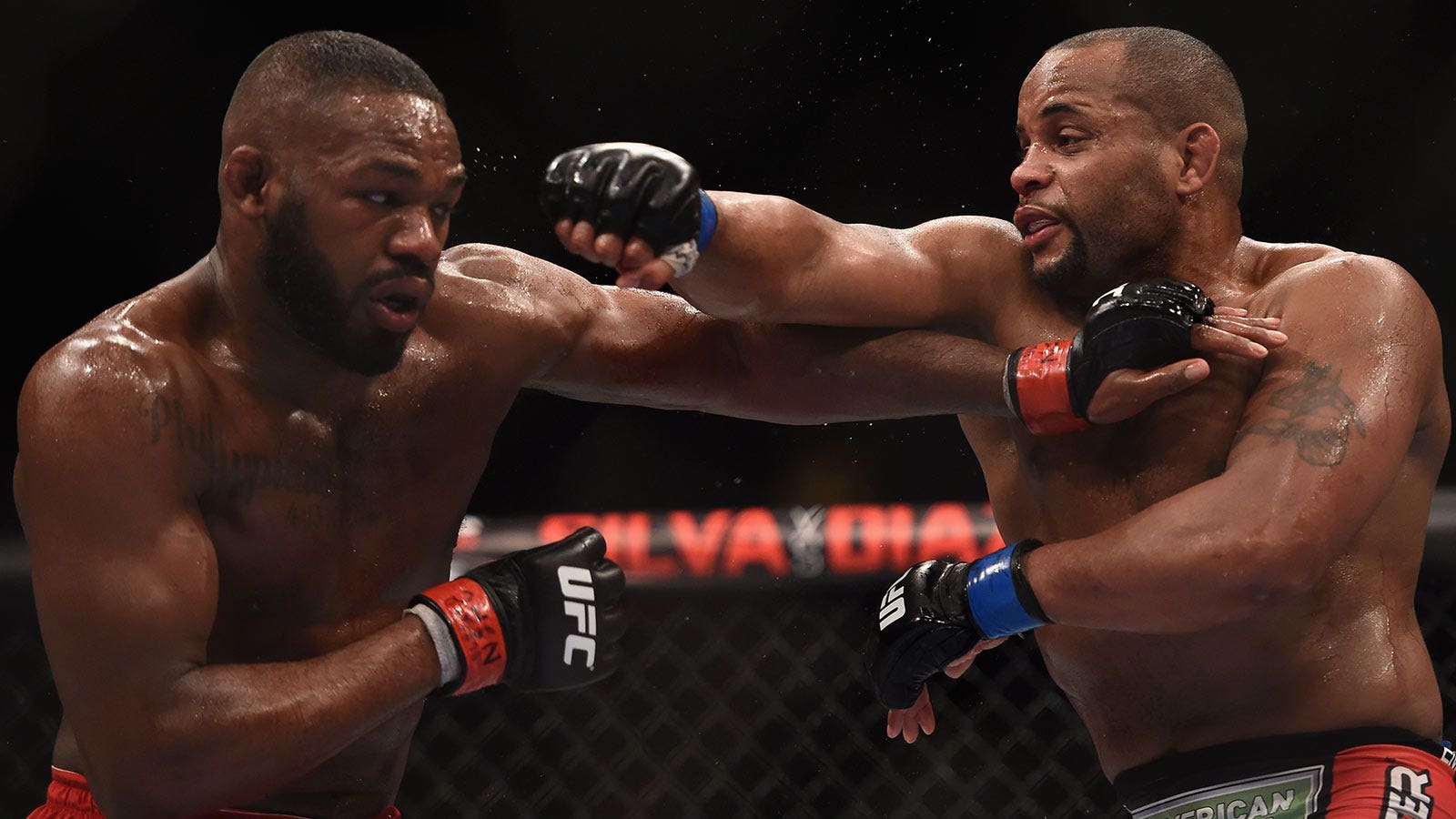 It's clear the rivalry between Jones and Cormier isn't built for promotion because there's a genuine disdain shared between the two fighters.
Jones believes it boils down to Cormier's desire to be the best fighter in the world yet he's got an impossible task standing directly in front of him.
If Jones weren't around, he's sure Cormier would be the champion and the top dog in the organization. As it stands now, however, Cormier can only be No. 2, and that definitely rubs him the wrong way.
"Me and Daniel do not like each other at all. It all boils down to me being alpha male and him thinking that he is. If he wasn't around, he would be. So there's some strong competition there," Jones said.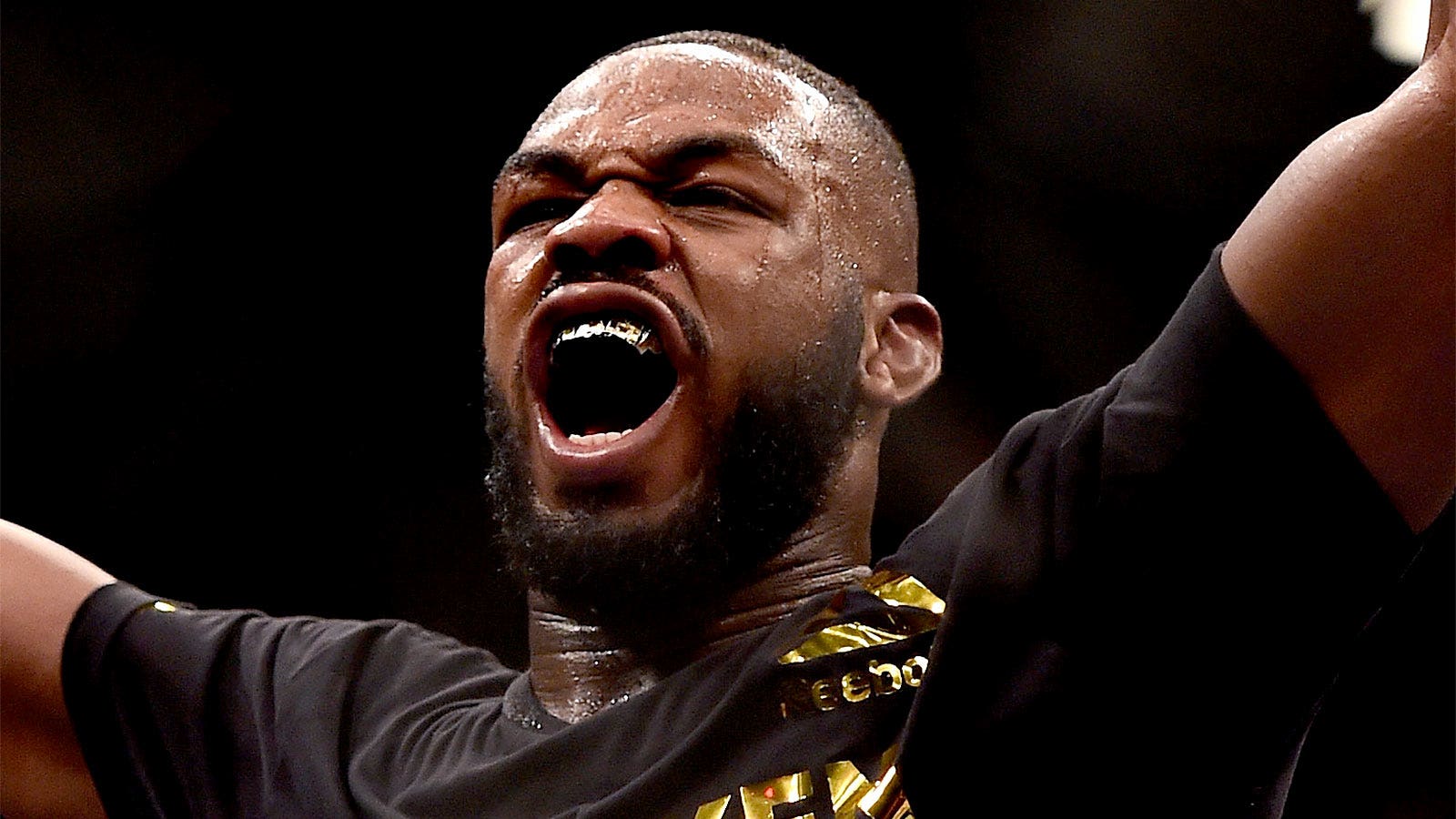 Jones isn't going to discount that Cormier is a very talented fighter and that's part of the reason he was training harder than ever before to get ready for their rematch.
He may not like Cormier, but Jones has a certain level of respect for the former two-time Olympian and that only drives him to be that much better when they finally meet in the Octagon.
"He is the next best thing. He keeps me not satisfied. So far I've pretty much dominated all my competition over the last seven or eight years, what not, and my fight with Daniel I wasn't able to finish him and it was pretty competitive," Jones said.
"So he puts me in a position where I can never be complacent and I can never feel as if I've made it, never feel as if I'm that much farther ahead of my competition because a guy like Daniel, he's a winner. He was an Olympian, he's only ever lost to me and he has a lot to fight for fighting against me. If Daniel could never beat me, he'll never go down as a true champion simply because he never beat me."