Jon Jones felt racially profiled and powerless during traffic stop for drag racing
Jon Jones will have his day in court to dispute the recent citation he received for drag racing, but the former light heavyweight champion is voicing his opinion that he believes the police officer who pulled him over was racially profiling him during the traffic stop.
Jones took to Instagram on Monday to explain how he felt when he was pulled over by Officer Jason Brown that ended with five citations being handed over due to the incident.
Jones noted that since his traffic stop, news has surfaced that Officer Brown has been accused of racially profiling in the past and he says it's impossible to ignore what he believes happened to him when he was pulled over for allegedly drag racing.
"Officer Brown all over the news in Albuquerque after reporters dig up how many times he has been in trouble for racial profiling in the past," Jones wrote. "I'm definitely not (one) to pull the race card but at the same time I'm not really surprised about this discovery.
"Having him stand there, look me in the eyes and accuse me of things him and I both know I didn't do, made me feel betrayed by the community, he made me feel absolutely powerless. Now I understand why so many people are against law-enforcement."
According to a report from KOAT in Albuquerque, Officer Brown has faced three complaints about traffic stops or arrests of African-American men and a lawsuit filed agiant him as well. The Albuquerque police department told the outlet that there is "no pattern of racial profiling in Brown's history".
Jones continued by stating that his recent traffic stop nearly changed his opinion on law enforcement as a whole due to his interaction with Officer Brown on the night in question.
"Officer Brown has almost single-handedly ruined my trust in law-enforcement," Jones said. "The sad thing about it is I actually went to school for criminal justice, I wanted to be an officer myself. Fortunately I know better than to let one bad apple ruin my views of a whole group.
"Just glad someone is finally bringing light to who I was dealing with that night."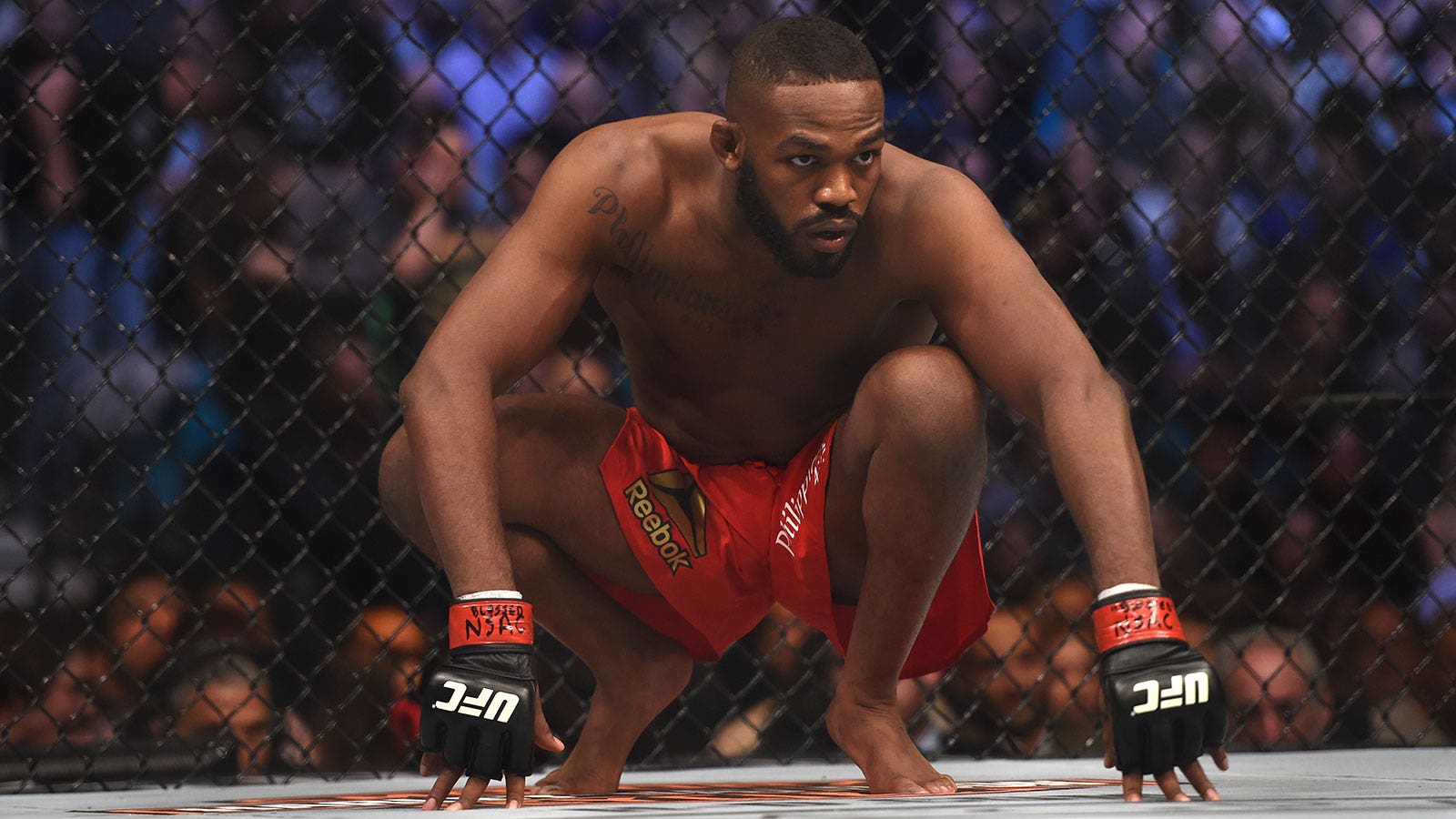 Jones dealt with his own backlash after the traffic stop due to a verbal altercation with Officer Brown where he called him a 'pig' and a '(expletive)' liar' before taking the tickets for his alleged offense.
Following the traffic stop, Jones was arrested for probation violation after he was sentenced last year after pleading guilty to hit-and-run charges stemming from an April 2015 accident.
Jones was later released after terms of his 18-month probation sentence was adjusted with a few new rules including the fighter no longer being allowed to drive without permission from his probation officer.
Now Jones awaits his day in court to fight the drag racing charges but first he'll make his return to the Octagon on April 23 as he faces Ovince Saint Preux in the main event at UFC 197.