Jon Jones explains why he's no longer planning a move to heavyweight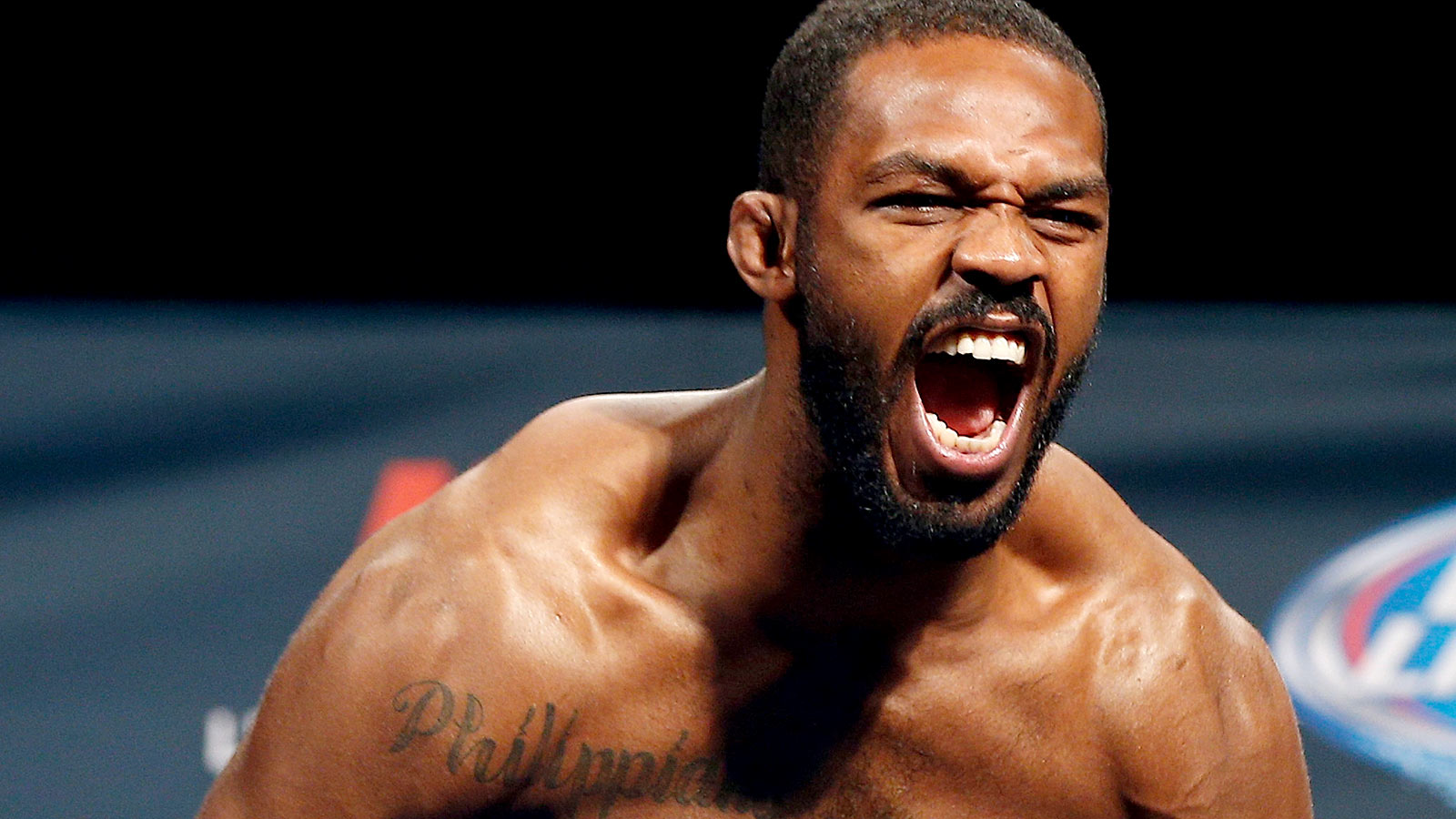 As Jon Jones continued to conquer every foe he faced at 205 pounds, he often talked about one day moving up a division and tackling the competition at heavyweight.
But as he approaches his upcoming main event fight against Daniel Cormier at UFC 200, Jones says he's abandoned those plans and will now stick around light heavyweight for good.
There are a number of reasons why Jones has decided to forgo plans to move up to heavyweight, starting with a healthier lifestyle that has accompanied his recent sobriety from drugs and alcohol.
"I'm looking at it as if it's not broke, don't fix it," Jones told the "UFC Unfiltered" podcast on Thursday. "I used to eat bad and party all the time and that made me think maybe I won't be able to manage staying at this size, staying at this weight. But now I've calmed myself down quite a bit and through sobriety and just my outlook on my career and everything, I eat healthier naturally and I just make better decisions naturally. So my weight cut's better.
"I walk around with a better physique than I used to. I feel I'm treating myself better and also I'm almost 30 years old. So it's not like I'm hitting any growth spurts this late in my life, so I kind of feel I could stay at this weight class for a long time."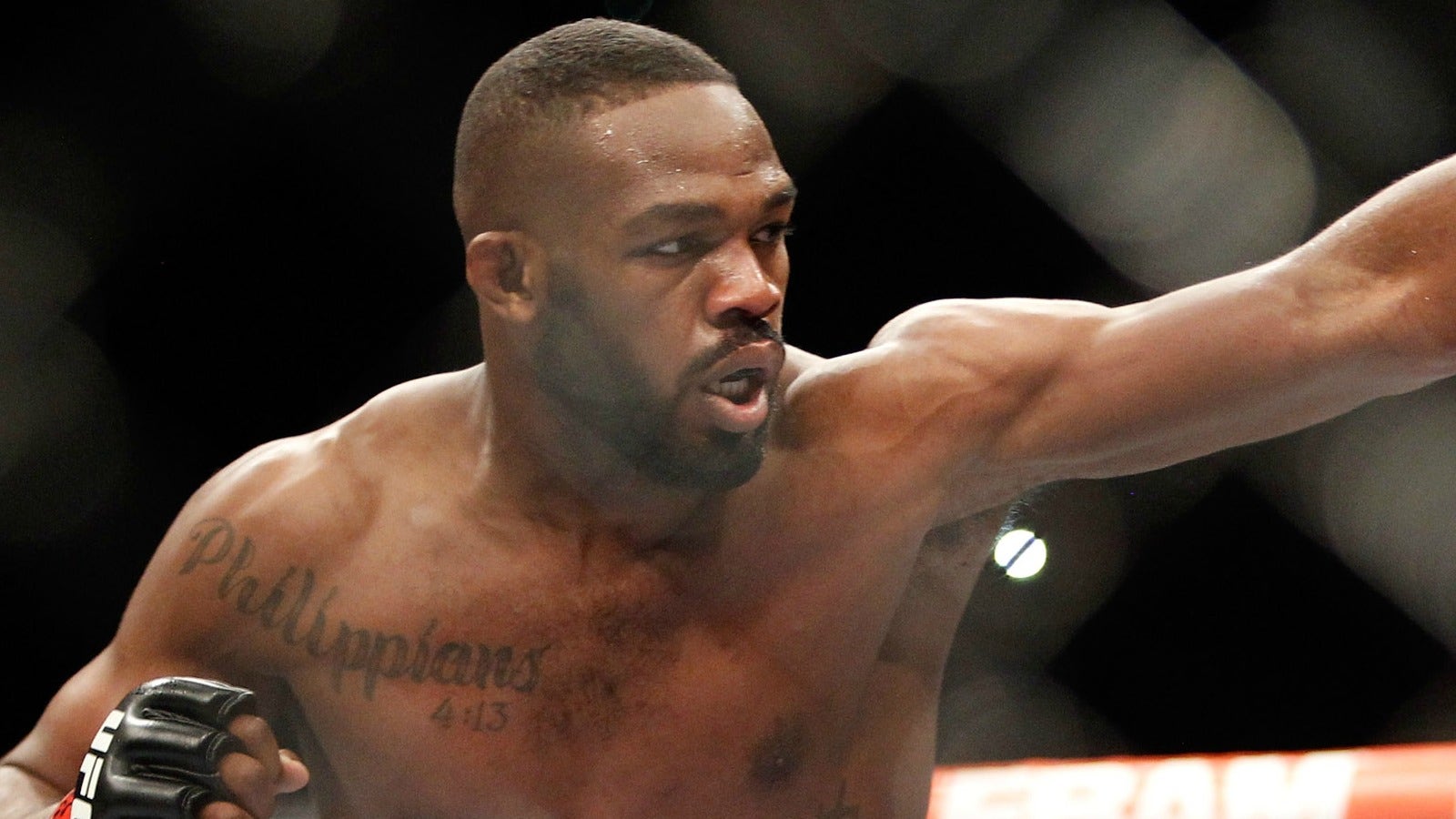 Another determining factor for Jones is his current status in the light heavyweight division, where he's already defined himself as the longest reigning champion of all time.
While he did have his belt stripped after a hit-and-run accident landed him in jail last year, Jones still believes he's the real champion in the division and he plans to reclaim the belt when he faces Cormier on July 9.
Once that goal is accomplished, Jones has a couple more tests to pass in the light heavyweight division and then he's no longer looking at being considered the best champion in his weight class. He's thinking about being the greatest of all time — and that's a far greater reward than anything else he could accomplish in another division.
"I've got Daniel, (Alexander) Gustafsson and (Anthony) 'Rumble' (Johnson), they're the only three guys that I've got to work harder than," Jones said.
They're the only three guys to stop me from being the greatest ever, so I think I'm going stay at this weight class for a long time and focus on being better than those three until some new blood comes along, and try to rack up as much money and as many wins as I can.
— Jon Jones on Daniel Cormier, Alexander Gustafsson and Rumble Johnson
A win over Cormier at UFC 200 likely would put the two-time Olympian in Jones' rear view mirror for good, considering that would make him 2-0 against him.
Jones never has faced Johnson, although Rumble has to get past Glover Teixeira at UFC 202 to potentially earn a shot at the title.
As for Gustafsson, he gave Jones the toughest test of his career in 2013, but the two have yet to meet again. If Jones gets past Cormier, a chance at a better performance against Gustafsson could be next, and put him closer to that goal of being considered the best ever.