Jon Jones: Daniel Cormier will never beat me
Jon Jones loves to antagonize Daniel Cormier about beating him in their first encounter, and as they get ready for their rematch at UFC 200, the interim light-heavyweight champion is at it again.
Jones and Cormier appeared at a pre-fight news conference Wednesday, just hours after their main event rematch was scheduled for July 9, and it took a matter of seconds before they were sniping at each other on stage.
Jones wasted no time going for the Cormier's jugular, calling into question his past performances while he was involved in wrestling at both Oklahoma State, where he came up short from winning an NCAA title, to his two appearances in the summer Olympics.
"DC should have a lot of confidence. Outside of me, he's the next best thing. He can beat these other guys. He can't beat me," Jones said. "I don't believe greatness is a coincidence and I don't believe DC's great. If he was great, he would have beat Cael Sanderson in college. If he was great, he would have made weight at the Olympics. If he was great, he would have beat me the first time. I've never lost a fight."
Let him be confident. He can beat these other guys all day. He's not beating me.
— Jon Jones
Jones actually complimented Cormier on his last pair of fights where he took out arguably the two toughest light-heavyweight challengers behind them on the roster.
As impressive as those performances were at the time, Jones also can't help but note that neither was against him.
"I thought DC's last two fights were great. They were really good," Jones said. "Great game plan against Johnson, fought a nice, drawn-out war with Gustafsson. They were great. He did great. I don't question DC's ability to beat anyone else, he'll just never beat me."
Jones was unrelenting during the news conference, especially when Cormier said he planned to bully the former champion and plant him on the mat for 25 minutes.
Jones wasted no time slamming Cormier's wrestling skills after he took the former Olympian to the mat more often in their first time.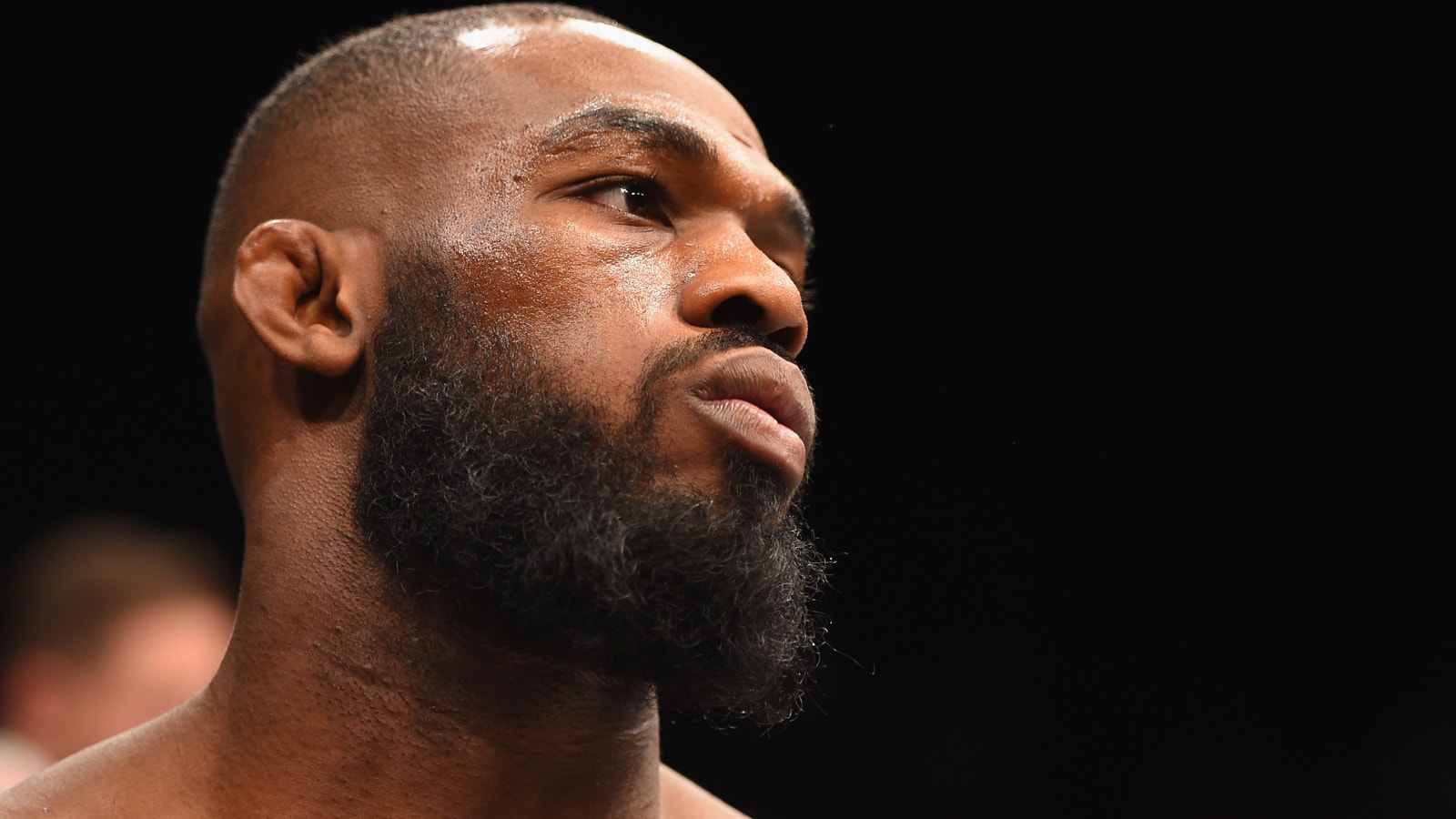 Ironically, Jones' first altercation with Cormier several years ago started after he told him that if they wrestled, he would take him down at will. Thus far, Jones is proud to proclaim that he's lived up to that promise in his only previous meeting with Cormier.
"DC's been lying to you guys for a long time now. DC told you guys and I quote, 'I'll take Jon Jones down 10 times out of 10 times'. So far we're 5-0, me. I've taken you down five times," Jones said. "Last time, I foot swept you and held my hand on your head like you were my (expletive). This guy's supposed to be the Olympian?
"DC, you suck. You call me a bum — I beat you four rounds to one. It wasn't even close. You're not even my toughest opponent. You're chump change."
Finally, Jones criticized Cormier becoming emotional after the fight, having to face his first professional defeat as a mixed-martial artist.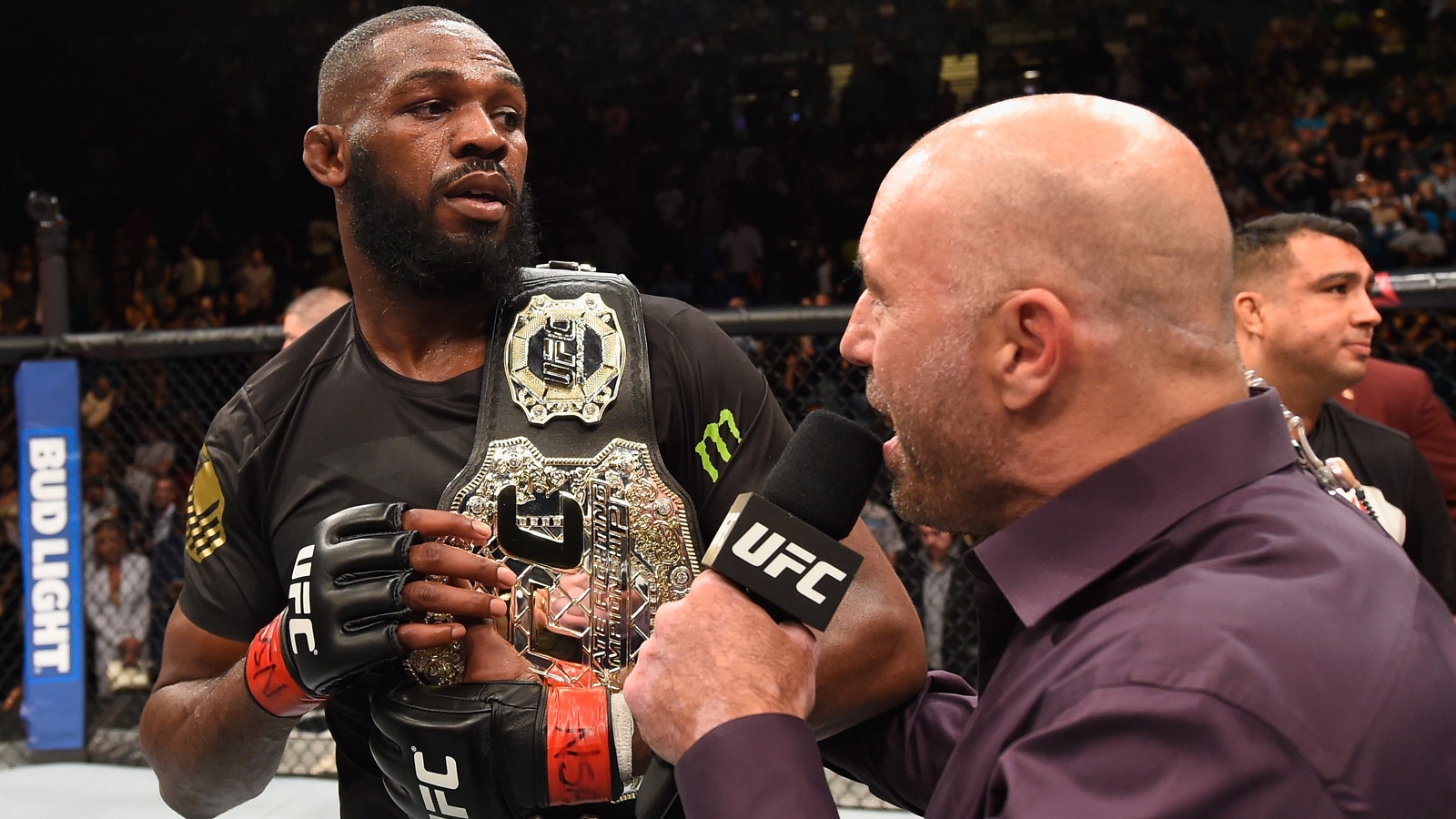 Jones didn't sympathize with Cormier back then, and he's certainly not going to now.
Instead, Jones took a few more shots at Cormier as the two sat just a few feet away from each other.
"I made you cry," Jones taunted. "Where's Cain Velasquez? This dude's about to cry again. I think DC needs a hug."