Jon Jones was glad to see Conor McGregor lose at UFC 196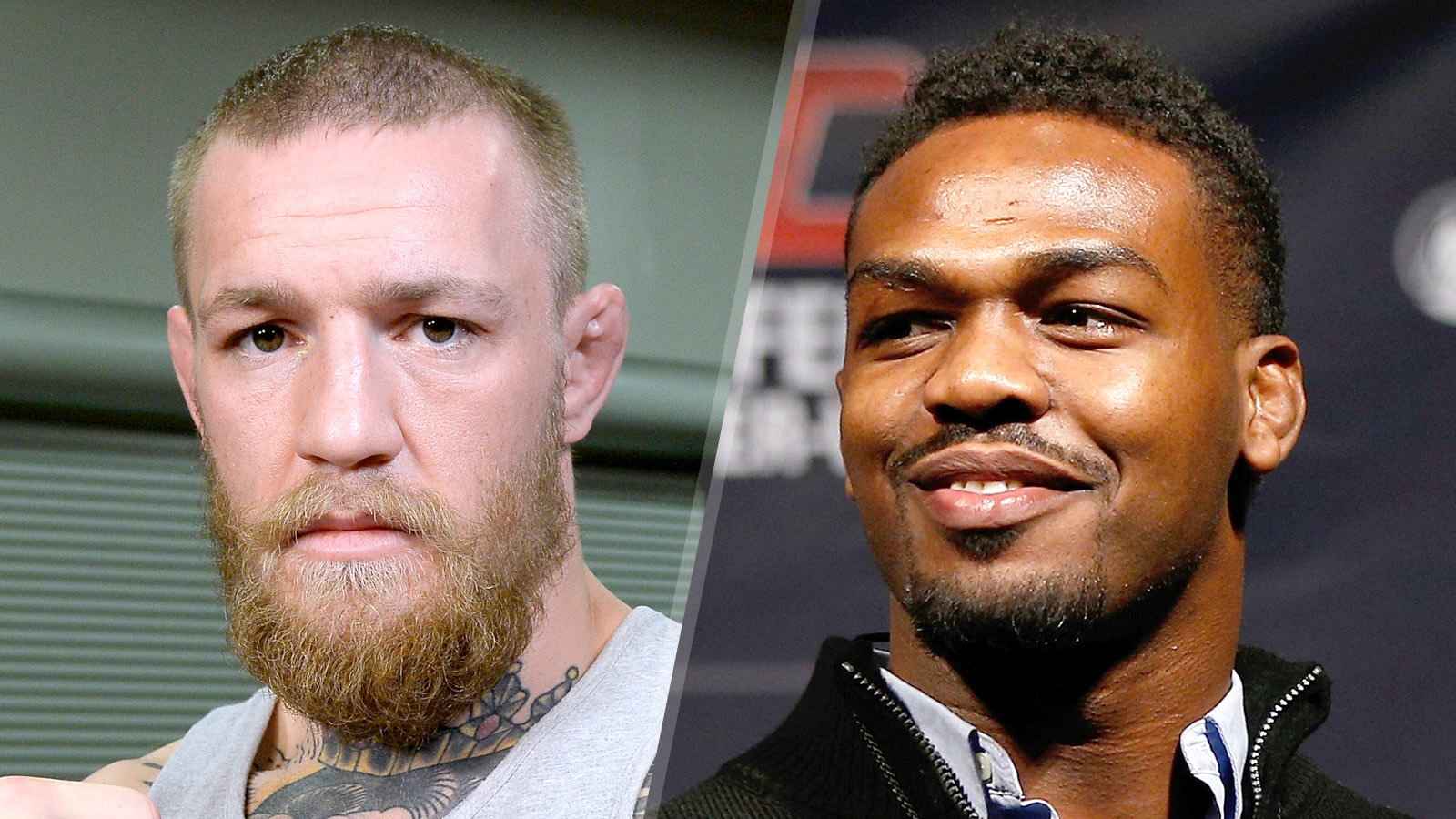 It was just two weeks ago when Jon Jones heard Conor McGregor declare that he had already surpassed the former light heavyweight champion as the No. 1 pound-for-pound fighter in mixed martial arts.
Add to that, McGregor was hinting about moving around in a slew of different weight classes, even mentioning middleweight at one point.
It all came crashing down around McGregor just a few days later when Nate Diaz submitted him with a second-round rear naked choke, and Jones admits he was happy to see it happen.
Not because he holds malice toward McGregor for his bold proclamation, but because Jones thinks the loss will actually benefit the Irishman in the long run.
"I have mixed feelings about watching him lose. A part of me thinks that it was a good thing because he was humbled and right before he lost he was starting to get into conversations about fighting anybody, anywhere and certain things like 'I could beat anybody no matter what weight class they're in'," Jones explained when speaking to "The Dan LeBatard Show."
I have mixed feelings about watching him lose. A part of me thinks that it was a good thing because he was humbled.
— Jon Jones on Conor McGregor
"I was getting fans messaging me saying like 'Oh man how would you do against McGregor?' and I'd say to the fans 'Come on guys you can't be serious?' I'm a 220-pound, nine-time world champion and you really think it would even be a match? Conor's fans really thought he could beat anyone at any weight class so I'm glad that it happened cause it allowed the fans to have that reality check like all right maybe this guy isn't invincible. Something us professional fighters knew the whole time."
Jones also believes the loss will help add to McGregor's game because there's no quicker way to realize there are issues than getting beat.
While Jones hasn't ever legitimately lost during his MMA career, fights like the one he had with Alexander Gustafsson pushed him to the brink and ultimately made him a better fighter. He says the same can happen for McGregor now that he's suffered through the bitter taste of defeat.
"Another side of me I think is glad to see him lose because I'm positive that this is actually going to bring out the best in him," Jones said. "After defeat you really start to poke holes in your game, you really start to question your training and you become better. As a fan of Conor McGregor, I want to see him have longevity in this sport."
One of the biggest takeaways Jones made clear in his analysis about McGregor's loss is that he's a fan of the featherweight champion and thinks his role in the growth of MMA is hugely important.
McGregor has quickly become the biggest star and moneymaker in the UFC, and his continued success is a huge part of growing the sport behind his first few fights inside the Octagon.
"Guys like Conor McGregor, they symbolize our sport's future," Jones explained. "Conor McGregor's getting fans from all over the world to tune in. A lot of people don't watch the UFC, they just watch Conor fight.
"We need guys like Conor McGregor to be successful, in order to help propel us into a positive future. I'm a fan of his but I just have mixed feelings about his loss."
The latest on UFC Featherweight Champion Conor McGregor