John Dodson wanted to return to 135 where he already 'destroyed' the champion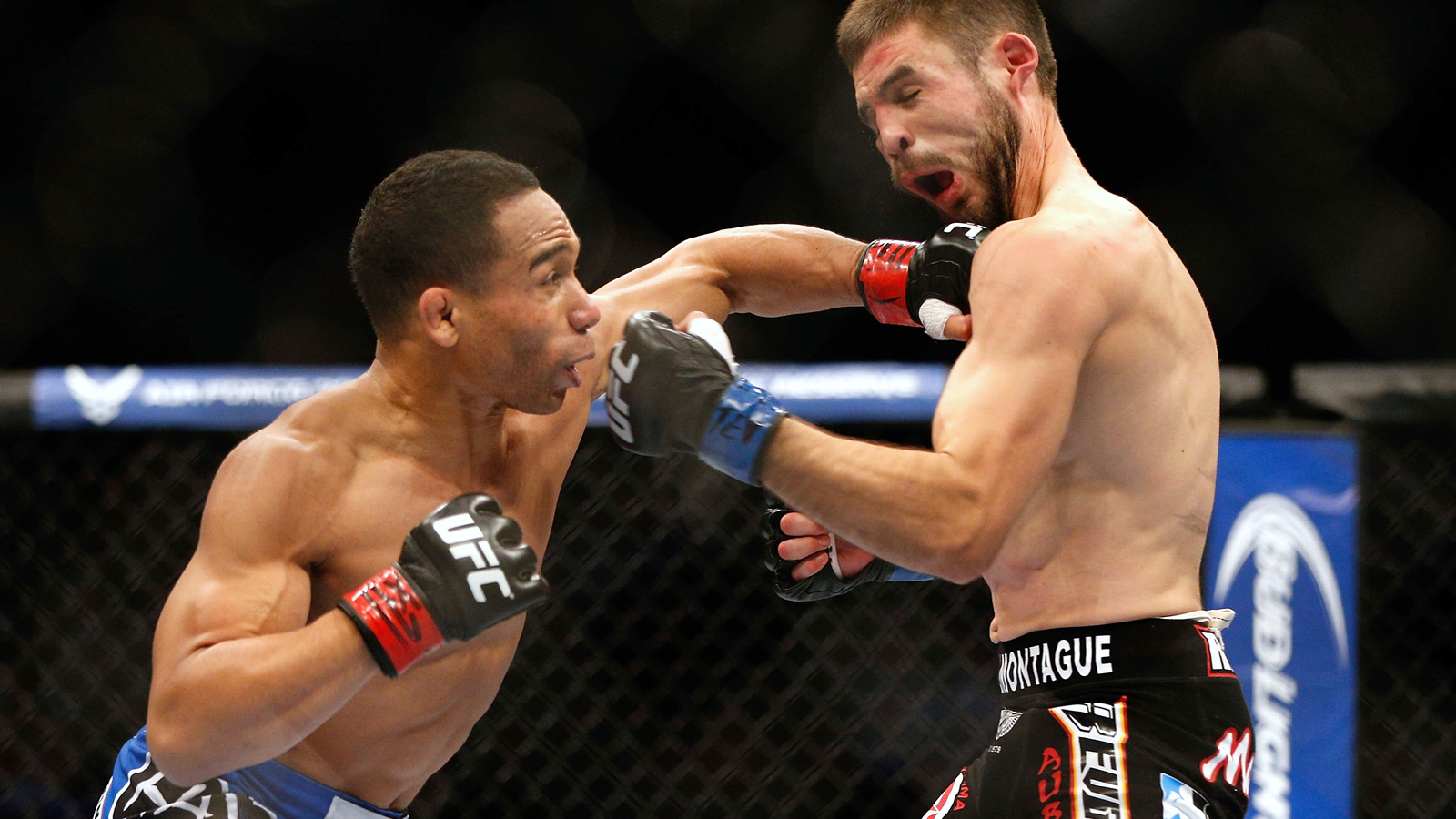 Former flyweight title contender John Dodson recently announced his move back to the bantamweight division where he won "The Ultimate Fighter" in 2011 and he's looking to make an impact right away.
Dodson made the decision to switch divisions following a second loss to flyweight champion Demetrious Johnson back in September. Dodson knew that chances were slim that he would get a third crack at Johnson, but moving to bantamweight put him a lot closer to a title shot considering he knocked out current champion TJ Dillashaw to win the reality show during the 14th season.
"I always wanted to go back," Dodson told FOX Sports. "I told people for a while that I wanted to go back to 135 and despite such a dominant run at 125 I could not secure a title — D.J. (Demetrious Johnson) is a phenomenal fighter and he beat me for a second time, I'm not going to sit there and say anything bad about it, there was nothing outside my life that changed the outcome of the fight. I went in to fight and I ended up losing.
"So I had to make a career decision — do I want to stay at 125 and be a place holder or do I want to go to a new division and make a run at it, a run at a different weight class and beat somebody up that I've already destroyed."
The choice was easy and Dodson made the call to tell UFC matchmaker Sean Shelby that he was ready to pursue the bantamweight title instead.
While holding a win over Dillashaw certainly helped his decision, Dodson can't deny that health issues also necessitated a move after several brutal weight cuts to get down to the 125-pound mark for his flyweight fights.
I had to make a career decision — do I want to stay at 125 and be a place holder or do I want to go to a new division and make a run at it? A run at a different weight class and beat somebody up that I've already destroyed.
— John Dodson
Dodson says he would routinely cut between 30 and 35 pounds to get down to 125-pounds and things got so bad in the past that his body started to shut down as a result of the draining exercise to cut excessive weight before stepping onto the scale.
"I've actually had kidney failure in the past because of cutting too much weight and leading up to this one they told me that I might have it again," Dodson revealed. "I was like, 'This is killing me.' So I had to move up for more of a health issue than wanting to because of the fight. I got recommended by a doctor to move up weight classes to continue on fighting."
As soon as Dodson made the decision to fight at bantamweight again, he immediately targeted the top fighters in the division including the current champion at 135 pounds. A couple of weeks later while watching the UFC event from Brazil on television, he heard someone say nobody would call out Thomas Almeida following his blistering knockout over Anthony Birchak.
Dodson knew exactly who he wanted to fight next.
"I feel so comfortable that I was willing to jump into the fire to fight TJ Dillashaw or Urijah Faber and neither of those wanted to work right away so I've been calling out every fighter," he said. "Sean Shelby's been telling me, 'Go ahead and pick out a couple people.' And then when Brian Stann was so quick to say no one would call out Thomas Almeida, before he even finished that sentence I had my manager on the phone trying to get that matchup set up. You wanna fight Thomas Almeida? Why not?"
Dodson promises that if he lands the Almeida fight it will be a barnburner and guaranteed crowd pleaser with a lot of punches being thrown between the two bantamweight knockout artists.
Dodson actually welcomes a firefight with Almeida and has no problem testing his hands against the crafty Brazilian prospect.
"I love the fact that if he wants to stand and bang with me, that's what I want to do," Dodson said. "I'm not going to try to take you down, I'm not going to try to out-grapple you, I'm not going to try to out-wrestle you, I'm going to try to out-strike you. I want to put my fist through your face and continue to hit you with a smile on my face with that murderous intent and I will be ecstatic doing it."
Dodson wasn't happy with his last performance in the Octagon against Johnson so he's looking forward to making up for it when he returns in 2016. A move up to bantamweight will not only bring new opportunities, but it will allow Dodson to step into his fights happy and healthy for the first time since testing the waters at 125 pounds.
"Everybody can expect to see the original magician," Dodson predicted. "The guy that was fast moving, always moving and trying to something crazy and phenomenal and everybody wants to try at least one in their lifetime. They'll see a whole new bag of tricks."