Jeremy Stephens: Renan Barao 'lacks' heart and mental toughness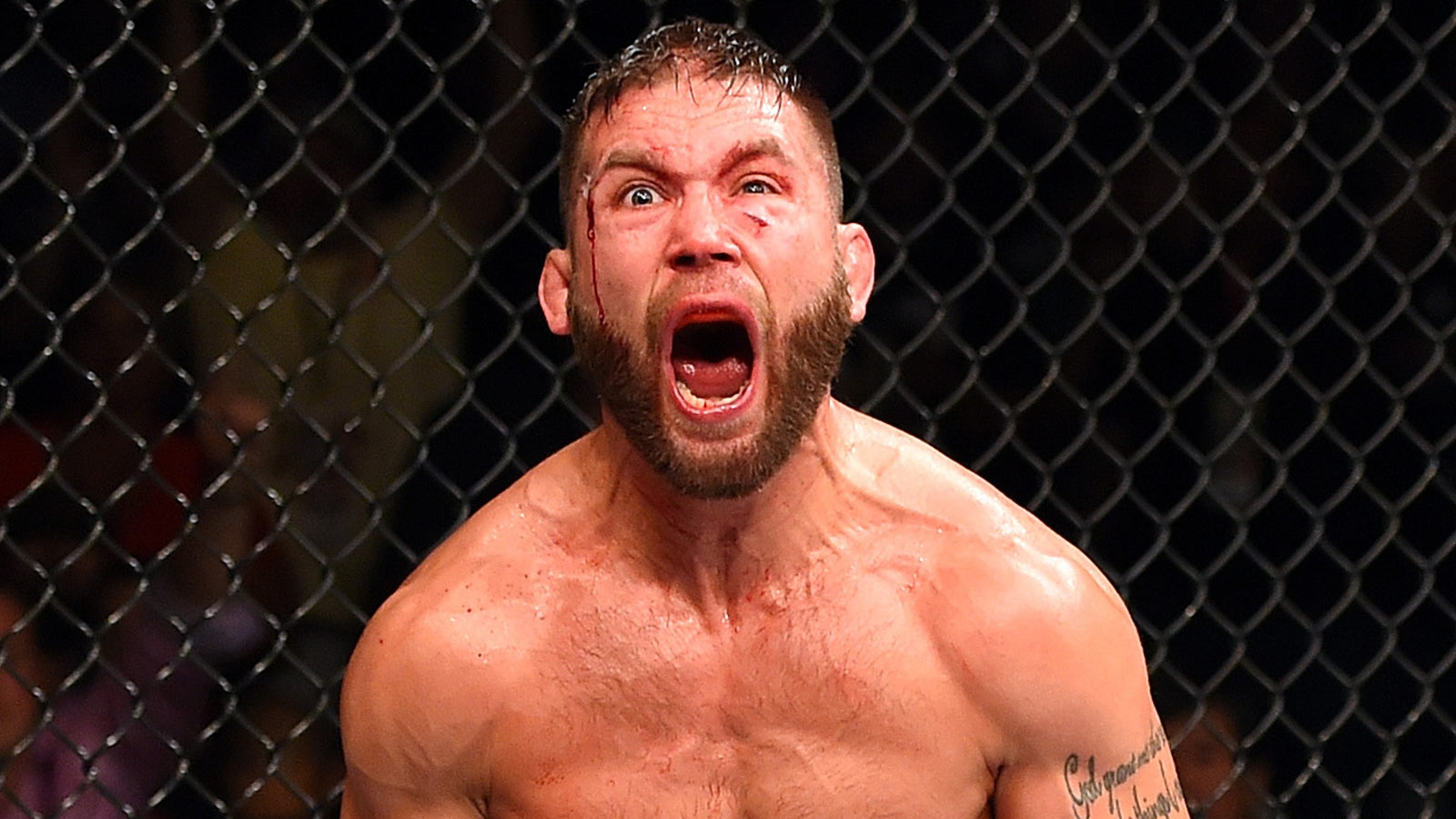 Jeremy Stephens was more than happy to get the call from the UFC asking him to welcome former bantamweight champion Renan Barao to the 145 pound division.
Barao was a force of nature through the early part of his UFC career, but a series of disastrous weight cuts coupled with two devastating losses to TJ Dillashaw forced the former champion to forgo the bantamweight division and move up 10 pounds to his new home.
Stephens was excited to hear Barao was going to be his next opponent because while he may be a newcomer to the featherweight division, there's nothing like adding another UFC champion to a growing résumé of wins.
"This is the type of fight I want. It's probably one of the reasons why I'm one of the higher paced featherweights," Stephens told FOX Sports. "This is what I signed up for. This is what I love. Coming off the last fight, it wasn't much of a fight. It was so weird and I just didn't really feel like I got to fight. So I stayed in shape and thought maybe I'd get a short notice fight and then they gave me a guy in Renan Barao. It just goes to show the faith the company has in me. They want to see me fight. They want to match me up with the best and they like seeing a fist fight."
"With Renan Barao, you don't have to worry about him running all over the place, point fighting or anything like that. He brings it and I know he's going to be hungry coming off two losses (to TJ Dillashaw). I'm excited for this."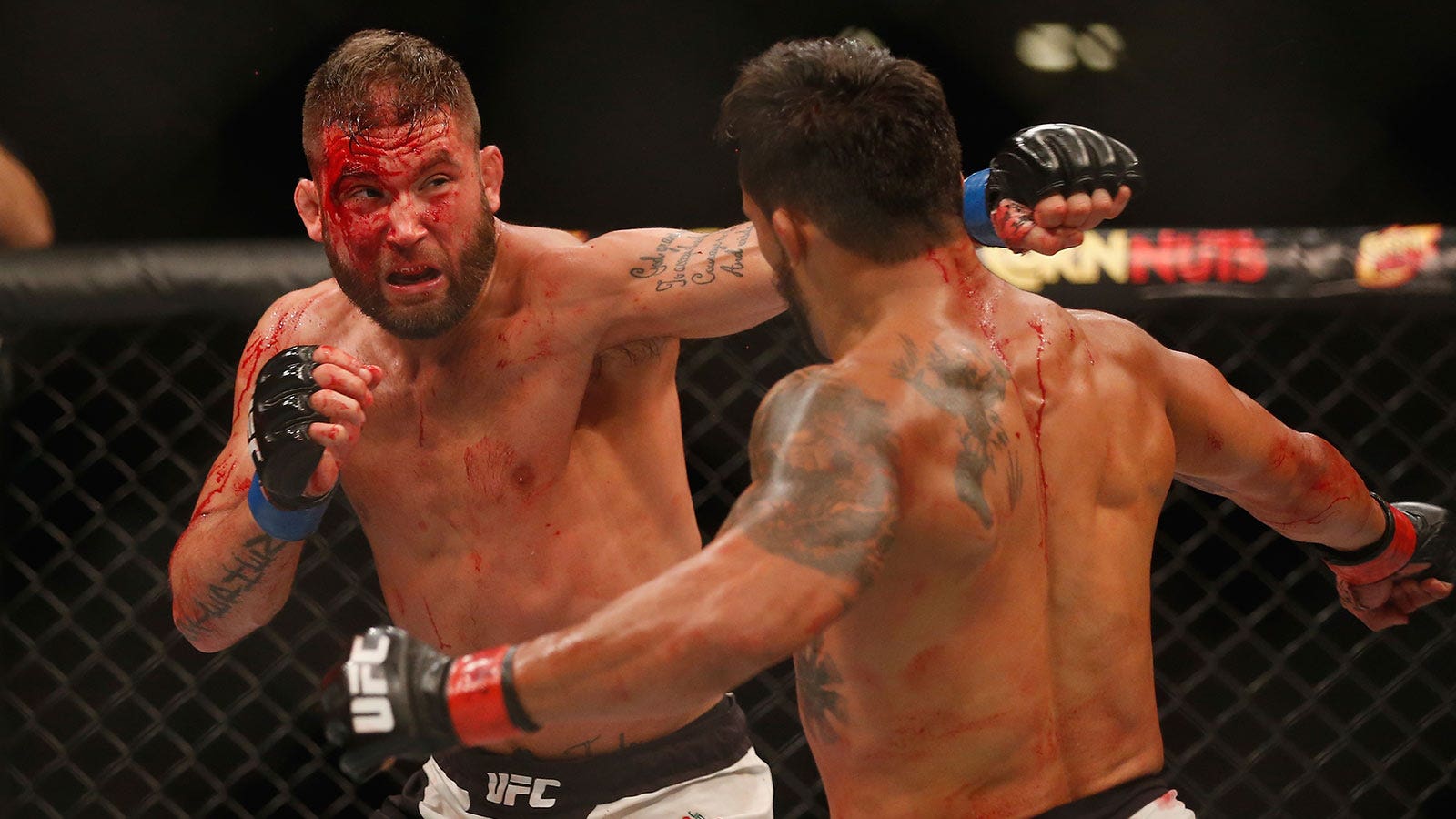 The first loss to Dillashaw was considered a huge upset as Barao lost his title after 32 consecutive wins in his career. The second fight with Dillashaw exposed a lot of issues in Barao's game as he was dismantled from start to finish before the bout was finally stopped in the fourth round due to TKO.
Stephens won't deny Barao was a great champion for several fights, but he also knows the Brazilian got exposed in a bad way in those two losses to Dillashaw.
I feel like he lacks a little bit of heart and a little bit of mental toughness. I plan on breaking him.
— Jeremy Stephens
"If I don't break him in the first exchange or when he wants to take me down, because I know he's going to want to take me down, as soon as he can't get me down to the mat I'm just going to keep breaking him, breaking him, breaking him and I can beat him up for 15 minutes or I can knock him out with one shot," Stephens said.
Having fought at both lightweight and featherweight during his UFC career, Stephens understands what it takes to compete at multiple divisions and how much difference 10 pounds can make when it comes to power and strength inside the Octagon.
Barao may have been a big bantamweight but that doesn't mean he's ready to swing hammers with the fighters at 145 pounds, and Stephens plans on showing him that power on Sunday night.
"I think him going up into a weight class, he'll be a little bit more healthy and he'll have better nutrition and maybe better cardio," Stephens said. "I feel like him moving up is a smart move but I'm not a stepping stone for anybody. I'm not a pushover. I'm really enjoying the fact that he has to fight me and I'd love to welcome him and I'd love to knock him the (expletive) out to be honest."
"I have the power in all three rounds. I feel like everything he's good at, I'm better. I have more power in my punches and I have just as much experience as this kid. I feel really good about this fight. I've seen things in the fights with Dillashaw and I'm not Dillashaw. He's never fought anybody like me. I'm going to be just as big if not bigger. I'm going to be strong. Once I land, I'm going to land and I don't just TKO you. I knock you out to where they have to wake you up and they've got to ask their coaches what happened."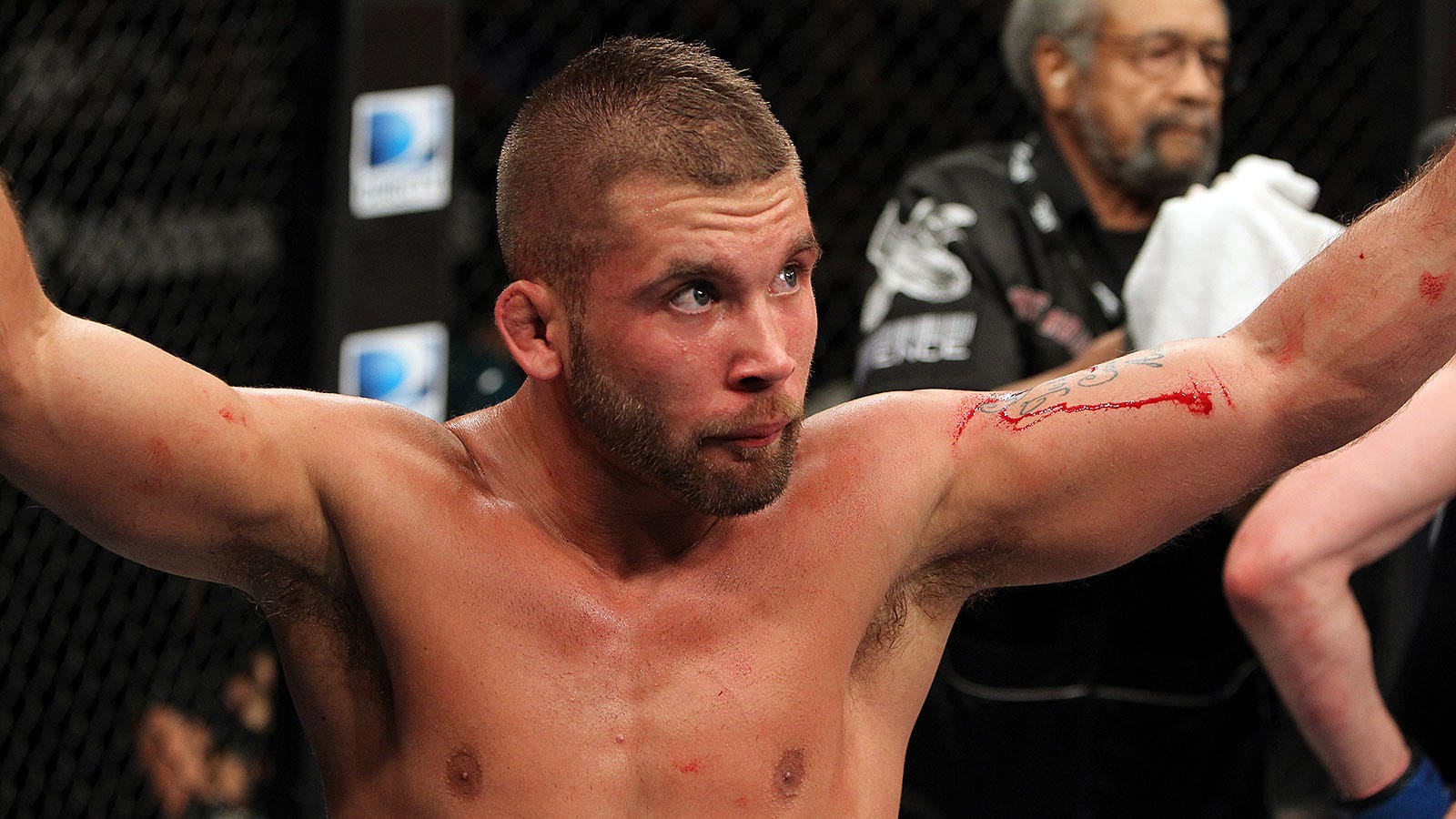 Stephens is coming into the fight with Barao off a loss to Max Holloway last December, but he's not worried about where he fits into the hierarchy of the UFC's featherweight division after a long career spent putting on highlight reel finishes.
On the other hand, Barao has a lot to answer for in this fight after two losses to Dillashaw and moving up a weight class where expectations are high that he'll be able to deliver.
It just puts more pressure on Barao's shoulders and that's all before he has to throw hands with a featherweight like Stephens, who is known for robbing his opponents of consciousness in a vicious and violent manner.
"I know people are going to ask him those questions, but I feel those are questions he's probably been asking himself," Stephen said. "I've been in his situations where I've come off two losses. I've been there and what I took from it was I was hungry like a lion. I was starving. So I had to kill something in order to keep my job. So I'm preparing for that hungry Renan Barao that wants to come back, but those are a lot of mental issues, which I feel everything in life is 80-percent mental and 20-percent physical. Everything starts in the mind.
"Starting in his mind it's like 'is my chin all right?', 'I'm fighting a heavier hitter than Dillashaw', 'I'm coming off two losses am I going to get cut?', 'I'm moving up to a different weight class'. He's asking himself a lot."
In the end, Stephens sees another knockout being added to his record and maybe even a post-fight bonus after he sends Barao home with his first loss as a featherweight.
"I'm a human highlight reel," Stephens said. "I like to put people out, it's exciting and it pays my bills and puts more money in my bank account and I just love to do it. I love it."
Stephens faces Barao in the co-main event of UFC Fight Night from Las Vegas airing live on FS1 this Sunday night with the main card kicking off at 9pm ET.