James Krause survives late surge by Shane Campbell to get the win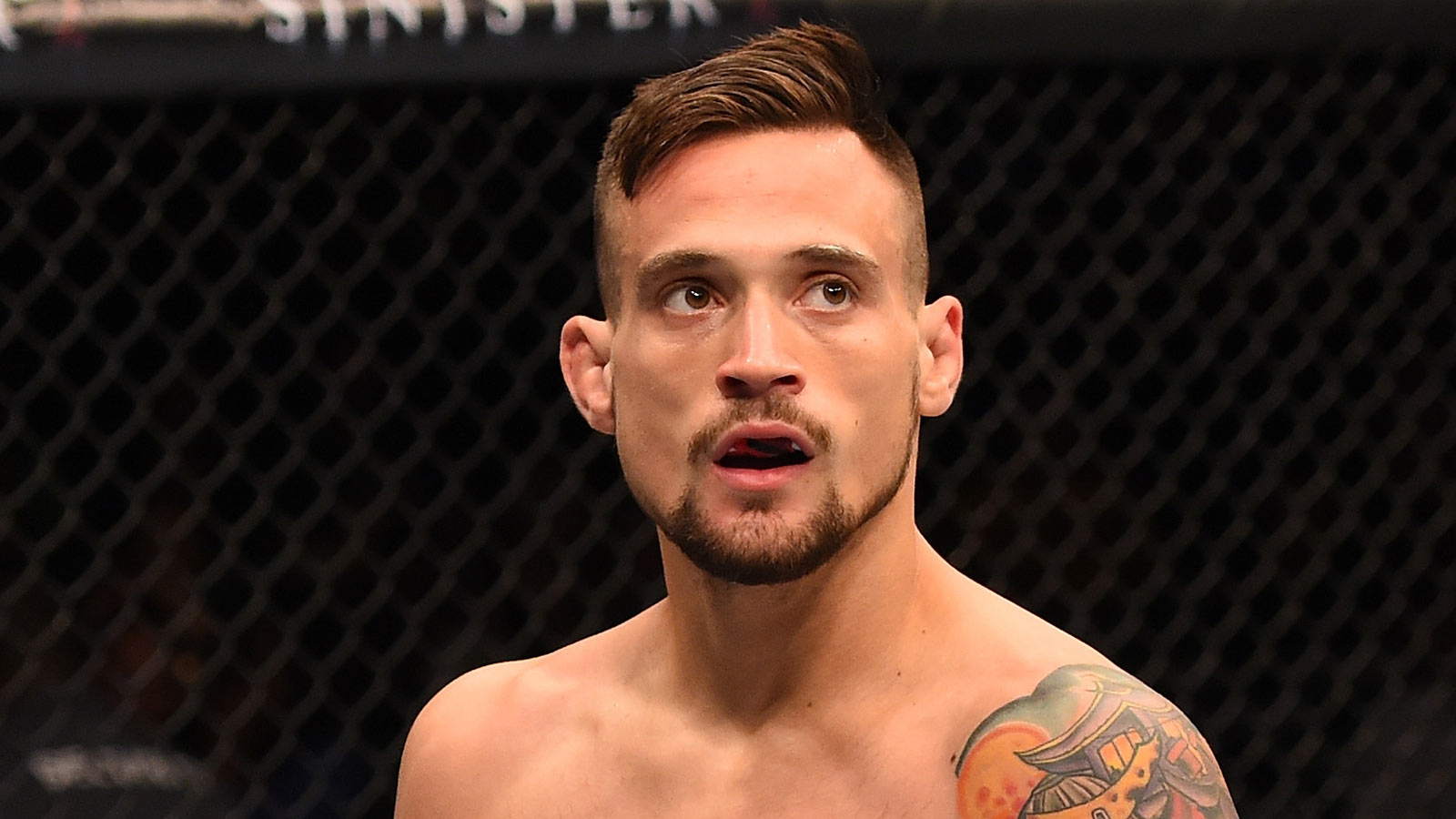 James Krause had a strong start in his fight against Shane Campbell, nearly wrapping up the win in the opening round but had to survive a late onslaught from his opponent to slip away with a decision victory.
Krause showed off some impressive striking and ground-work through the first two rounds, but his constant effort to drag the fight to the mat nearly backfired late.
A back-and-forth first round saw both men get the advantage during separate exchanges on the feet. Krause looked strong early as he stuck his straight punches in Campbell's face for the first few minutes.
Campbell fired back late with a couple of combinations that found a home but Krause came storming back with a takedown and a near rear-naked choke that might have finished the fight if not for the end of the round.
After nearly putting Campbell away, Krause looked to duplicate his performance while getting the fight back to the mat and looking for the choke yet again.
It appeared Krause had the choke in deep, but Campbell continued to scramble until he got free and eventually worked his way back to the feet while also landing a nasty knee to the chest as the fighters got up off the canvas.
Krause relentlessly pursued the takedown in the third and final round and while Campbell was able to withstand the pressure, he didn't do much to fire back with his own offense.
The constant attacks took the wind out of Krause and Campbell finally took advantage with a perfectly timed inside trip that put him on the mat and in control. Unfortunately, Campbell was unable to take full advantage to put Krause away although he landed some damaging shots just before the final horn.
The judges all saw the fight the same way — 29-28 in favor of Krause, who gets his second win in a row although he wasn't all that excited about his performance.
"I'm not happy with it at all, I'll be honest with you guys," Krause said. "I want a finish."
Happy or not, Krause gets consecutive wins for the first time since joining the UFC roster after a few ups and downs to begin his career inside the Octagon.