UFC Hidalgo Results: Roan Carneiro Slips By Kenny Robertson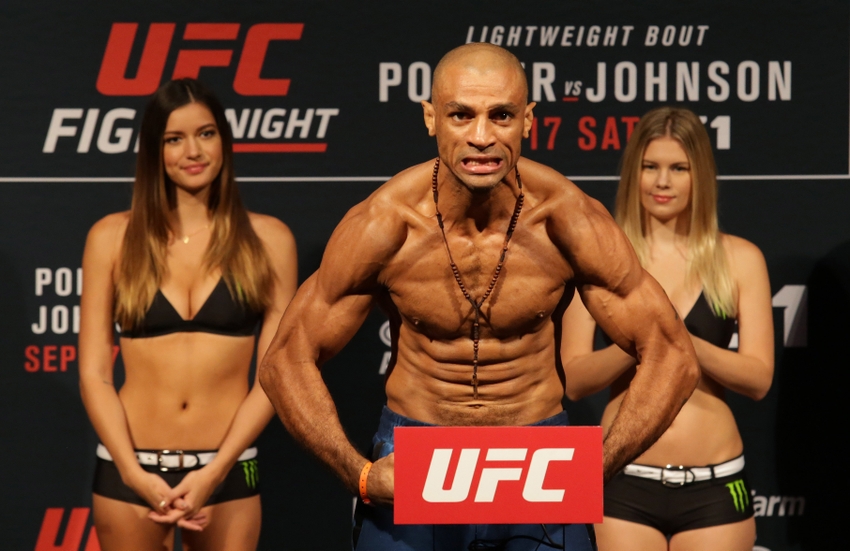 UFC Hidalgo slowed down when two grapplers decided to fight the majority of their contest on the feet, with Roan Carneiro taking home a split decision.
Roan Carneiro was 2-3 in his first Octagon stint, and is now back after going 7-1 in outside promotions. He returned to the UFC in a big way by choking out Mark Munoz, but was finished by Derek Brunson in his last bout. He will be dropping to welterweight for this bout.
Kenny Robertson is a very skilled grappler who is also on his second Octagon run. He was knocked out in his debut and subsequently cut, but one win later and he was back. Since then, he is 4-3 with three stoppages, including an insane kneebar against Brock Jardine.
Carneiro initiated the first clinch and took down Robertson from his side. "Jucao" was able to pull Robertson to the ground, but Robertson ended up in top position. One sweep later and the fighters were back on the feet.
The boxing exchanges between these two grapplers were not particularly pleasant. Carneiro used wild hooks while Robertson walked down Jucao with a hunched over stance and wide hooks of his own.
Robertson was more effective on the feet in round one. He successfully backed Carneiro up with combinations. It was Carneiro though who landed the first significant strike in the second round with a right hook.
The fight finally hit the mat after a great takedown out of nowhere from Carneiro. Robertson used a butterfly hook to sweep Carneiro over. Jucao went for a leg lock, but could not do much with it and Robertson took his back. Robertson got back to open guard.
Shortly after, Carneiro swept him to full mount, and stuck there for the rest of the round. The third round started with another takedown for Carneiro. Robertson immediately used his butterflies to stand up.
Carneiro landed a great two-punch combination. But Carneiro decided to shoot for a takedown. Robertson continued to walk Carneiro down with strikes, making this a strange fight to score.
After a fight deserving of a split decision, that is what Carneiro got.
This article originally appeared on