UFC Hidalgo Results: Michael Johnson Stuns Dustin Poirier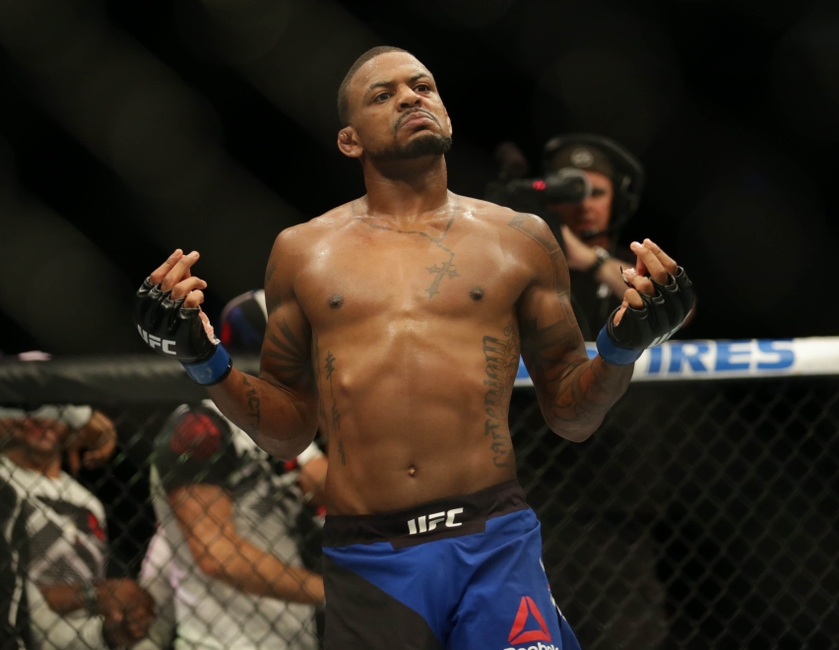 UFC Hidalgo ended in stunning fashion, with Michael Johnson knocking out the red-hot Dustin Poirier in under two-minutes.
Dustin Poirier looks better than ever since moving to the lightweight division. He is 4-0 at the weight class with three knockouts.
Michael Johnson has potential to be great, but sometimes he doesn't show up. He is 8-6 in his Octagon career but has great wins over Edson Barboza and Tony Ferguson.
The intensity before the main event at UFC Hidalgo was palpable. From the intense weigh-in staredown, to the two pre-fight staredowns in the cage, these men couldn't wait to strike each other.
Immediately, Johnson was bouncing around with consistent footwork. Whenever Poirier would come in, Johnson would unload a three punch combination.
Poirier never really found his range. When he was finally able to get inside and strike around 90 seconds in, he missed with an uppercut and Johnson popped him with a pair of hooks that put him to sleep.
Johnson went over to the unconscious Poirier and taunted him after the fight. The pre-fight emotion certainly leaked into this one.
Afterwards, Michael Johnson called for that "McGregor and Diaz" money. He also wants to get on the NYC card in two months, but who is the right opponent for Johnson. An Edson Barboza rematch?
Barboza looked great in his last bout, but was beat by Johnson when they fought. Khabib Nurmagomedov still needs an opponent. However, a fight with Khabib is more of a punishment than anything.
Hopefully this Michael Johnson shows up more often because he is fun to watch.
Poirier was gunning for a fight with Eddie Alvarez following this fight, so it's possible that he was overlooking the always dangerous Michael Johnson.
This article originally appeared on