UFC Hidalgo Results: Evan Dunham Dominates Rick Glenn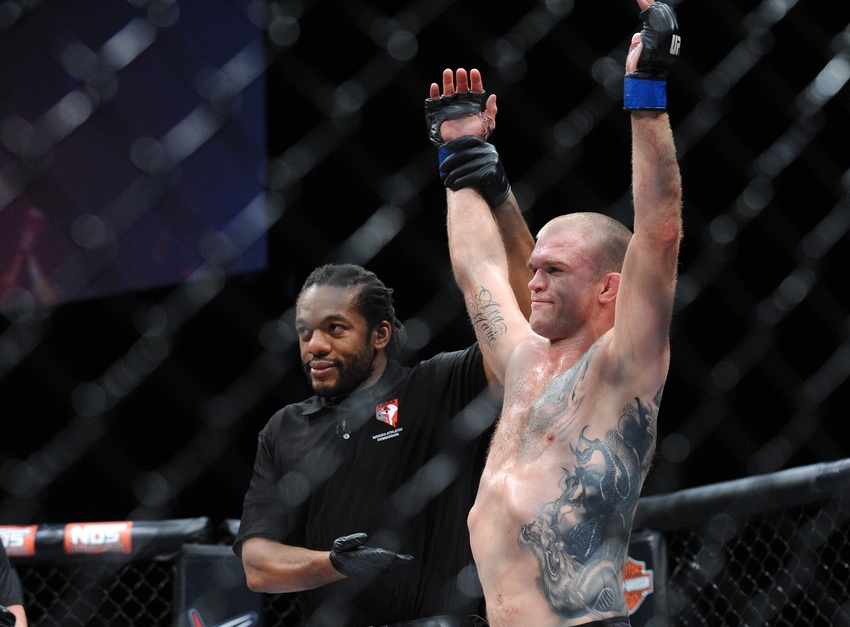 UFC Hidalgo got back to work with an exciting fight between strikers Evan Dunham and Rick Glenn, with the veteran taking home a decision.
Evan Dunham is a longtime UFC veteran that has recently caught his stride. He is on a three-fight win streak including one-sided performances against Al Iaquinta and Joe Lauzon. He lands at 15th in the official lightweight rankings.
Rick Glenn took this fight on short notice to replace Abel Trujillo. Glenn is 18-4 in his MMA career with a win over Johnny Case. Of his 18 victories, 10 have come via knockout.
Evan Dunham came out firing with several combinations and a knee. Then he landed a nice takedown on his inexperienced opponent.
Dunham attempted a unique choke, but Glenn was able to pop out. Evan Dunham went from top control in guard, to posturing up and landing blows.
Dunham took the back of the newcomer, and attempted a deep rear-naked choke that he somehow escaped. It was under the chin and Glenn really had to struggle to get out. Dunham spent the rest of the round on Glenn's back.
Glenn came out in round two firing and the fighters began to brawl. Dunham took down Glenn and attempted a d'arce choke that failed.
The fighters exchanged and the fight stayed mainly in the pocket. Both men decided to partake in phone booth fighting, but the difference was Dunham was landing.
Dunham was able to rock Glenn near the end of the contest, then took him down and went for an armbar.
Evan Dunham is at the top of his game right now. Although this can be considered a tune-up fight. It's a good sign that Dunham did not overlook a dangerous opponent.
Now he can take on Abel Trujillo hopefully. A fight with Rashid Magomedov would be very fun as well.
This article originally appeared on