UFC Hidalgo Results: Chas Skelly Makes UFC History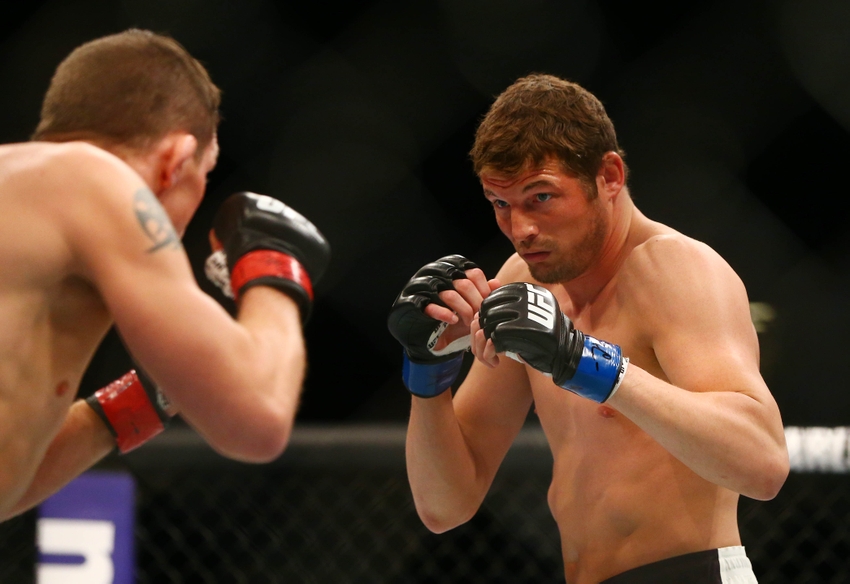 UFC Hidalgo's main card started with a lightning quick submission as Chas Skelly was not satisfied with one UFC record, he had to have another.
Chas Skelly owns the record for shortest time between two Octagon victories with 13 days between his first two Octagon victories. He now holds the featherweight record for fastest submission ever, putting out Maximo Blanco in 19 seconds.
Skelly was looking to rebound from a loss in his last fight against Darren Elkins. The loss dropped his Octagon record to 4-2. He spoke to Cage Pages prior to the fight about the loss and all the changes he's made ahead of this battle.
Maximo Blanco is coming off a disappointing loss against the debuting Luke Sanders. Blanco is a wild fighter with a 4-4 record inside the Octagon.
As soon as the fight started, Chas Skelly sprinted across the cage and landed a jumping push kick that knocked down Maximo Blanco. Skelly took the back of Blanco, latched on to a d'arce choke.
Skelly began yelling to the referee that Blanco was unconscious and that was that. Skelly only needed 19 seconds to put away his foe, which counts as the quickest submission in featherweight history.
Afterwards, Chas Skelly called out Darren Elkins, who defeated Skelly this year. Skelly claimed to have a terrible camp, and wants that one back.
He might have told Cage Pages he was going to drag Blanco into deep waters, but obviously there was a change of plans. Skelly said that he notices Blanco sprints out in every fight, so he wanted to drop kick him. Success.
It looks like the new approach of Chas Skelly will do wonders for the featherweight in the future. He is now much lighter and training with the Blackzilians.
This article originally appeared on