UFC Hidalgo Results: Carlos Junior Secures Late Submission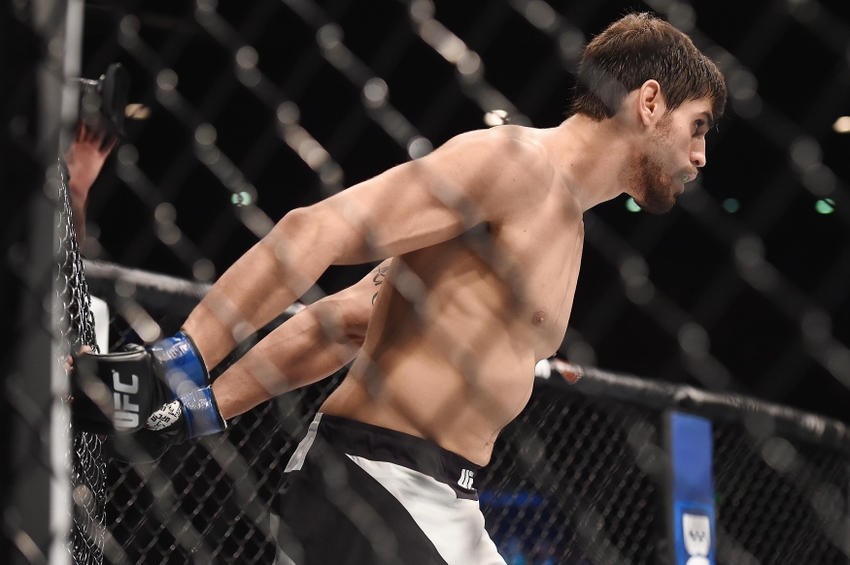 UFC Hidalgo carried along as Antonio Carlos Junior blanketed Augusto Leleco despite poor refereeing en route to a late rear-naked choke.
Antonio Carlos Junior entered the UFC by winning the heavyweight tournament of TUF: Brazil 3. After losing a fight at light heavyweight, "Caro de Sapato" dropped to middleweight, making him one of the biggest 185ers in the division. The Brazilian is 1-1 since then with one no contest, losing to Dan Kelly disappointingly in his last appearance. Carlos Junior has some high level jiu-jitsu credentials as well.
Augusto Leleco entered this bout at 11-2 after losing a wild UFC debut to Anthony Smith. The Brazilian is a submission specialist, with more than half of his wins coming by submission.
The first round was fairly uneventful for the first four minutes aside from a Carlos Junior right hand. Carlos Junior landed a takedown late in the round, then as Leleco was getting up, Carlos Junior landed a knee to the head as Leleco was lifting his hand off the ground. As a result, he was deducted a point.
When action resumed, Carlos Junior landed another takedown. The round was scored 9-9 after the point deduction whether you agree with it or not.
Carlos Junior opened the second round with a takedown and a near back take, then Leleco reversed him to guard. Carlos Junior responded smoothly by scooting out and taking the back of Leleco. Carlos Junior just battered Leleco from the back mixing up body knees and head punches.
Carlos Junior was unable to expose the neck of Leleco, and his opponent was able to stand after being driven to the fence. Leleco attempted a guillotine after a Carlos Junior takedown, but was unsuccessful as time expired.
Leleco came out like a wild man in round three, swinging looping haymakers at Carlos Junior. Junior responded with a crisp two punch combination and a successful takedown, fighting off another guillotine.
Carlos Junior took Leleco down again despite several cage grabs (unpenalized) from Leleco. That did not matter though, because Carlos Junior was able to choke out Leleco with little time left in the final round.
This article originally appeared on